Inactive Ad
---
The ad you requested is no longer active, however you may be interested in some of the following Beech Bonanza 35 / V35 ads:
displayAdsHomeRecent
---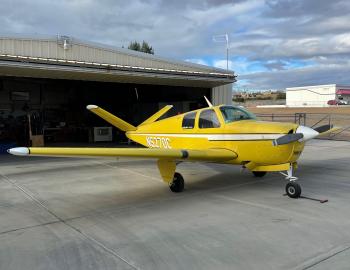 Gorgeous 1950 Beechcraft Bonanza owned by the same gentlemen for more than 40 years. Always hangered and stored at the families fly in community home and hangar in Hesperia California. This Aircraft is an absolute speedster, cruising at 180 Knots with its light weight airframe and hot rod engine. The Motor was upgraded to the Continental IO-520BA by the owner in 1993. Most of the work was done by ...
...more
.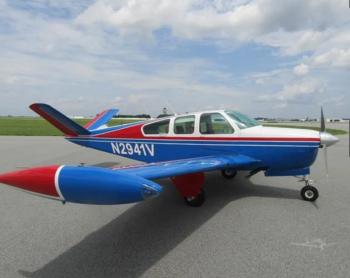 N2941V 35R Bonanza, Serial No. D-329R12, N2941V is one of only 13 Bonanzas that were Remanufactured by the Beech Factory to New Standards including the latest improvements at the time. You can read about these special Bonanzas in "Those Incomparable Bonanzas" by Larry Ball 5430 Total Time, E-185-11 196 Horsepower Engine 2300 Since Major Overhaul and 900 Since Complete Rebuild, 2 Blade Prop ...
...more
.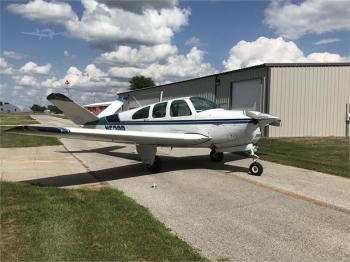 1961 Beechcraft N35 - 365 SMOH, Garmin 430, STEC 50, ADS-B out, $120,000 Airframe: Total Time: 5,980 Complete logs Damage history - nose gear collapse in 1984, then in 1985, gear up in 1989. Engines: Engine installed on Baron N60LL. N60LL totaled due to ground damge, engine removed. 80 Hours since prop strike tear down and inspection done Oct 2019. Engine converted to IO-470-LCN and i...
...more
.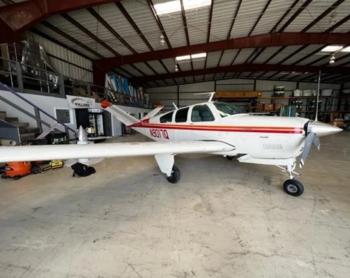 Circumstances…….1970 V35B, 4500 TT, 800 SFRMN (IO-550 - 300 HP), 100 SNEW Hartzell Propellor, Collins Microline, King KN-64 DME, KLN-89B GPS, Argus 7000 Moving Map, BFG WX-950 Stormscope, JPI EDM-700 Engine Monitor, Garmin GTX-345 Transponder w ADS-B In/Out, Century 2000 A/P, PN-101 HSI, Electric Trim, G & D Thermal Panel Window Inserts, December Annual, NDH, GAMI Injectors, complete copy of ...
...more
.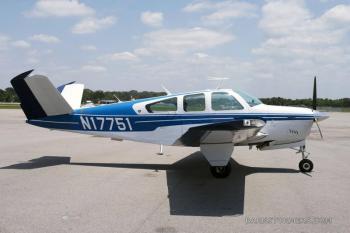 1977 Beech V35B. 3088 TTAF. 1143 SFRM Engine. 894 SNEW Prop. Aspen EFD. Garmin 530W. Garmin GNX375 ADS-B IN/OUT. JPI Engine Monitor. Contact us for digital logs...
...more
.