1996 BEECHCRAFT KING AIR C90B
Reg # N914DK
$1,295,000
No Damage History
Complete and Meticulous Logbooks Since New
Always U.S. Based and Registered

Airframe:
Total Time: 6,994
Total Landings: 6,968

Engines:
Engine 1:
6791 Hours SNEW
3306 Hours SMOH by Dallas Airmotive
1508 Hours SHSI by Dallas Airmotive

Engine 2:
6791 Hours SNEW
3306 Hours SMOH by dallas Airmotive
1508 Hours SHSI by Dallas Airmotive

Props:
HARTZELL
LH: 285 SPOH in 7/2020 Serial Number: FY669
RH: 166 SPOH in 11/2018 Serial Number: FY2505
Autopilot: Collins APS-65H
Flight Director/HSI: Collins EFIS-84 Two Tube
Radar: Collins WXR-270 Color
Audio: Dual DB Systems Model 438
Comms: Dual Collins VHF-22 w/CTL-22 Controls
Navs: Dual Collins VIR-32 w/CTL-32 Controls
Transponders: Dual Garmin #1 GTX-345R #2 GTX-335R w/ADS-B Out
Long Range Navigation: Garmin GTN-625
Terrain Awareness: Bendix/King KGP-560 EGPWS
Traffic Avoidance: BFG Skywatch SKY-497
Weather Datalink: Garmin GDL-60
Stormscope: BFG WX-1000
RMI: Collins RMI-30
ADF: Collins ADF-60A w/Single CTL-62 Control
DME: Collins DME-42 w/IND-42A Indicator
Compass System: Dual Collins MCS-65
Radar Altimeter: Collins ALT-50
Encoding Altimeter: #1 Kollsman 28714-D4001 #2 Bendix KEA-130
Alerter: Kollsman 45100-D40106
CVR: Loral Fairchild
Aux Power: Mid-Continent MD835-1 Standby Power Supply
Overall Matterhorn White With Charcoal and Dark Blue Metallic Accent Stripes. New in 10/2012 by KM Aviation, Jacksonville, TX.
Cabin: Forward hardwood partition with doors. LS/RS chart cases. Forward LS Pyramid cabinet with two storage and one ice chest drawer. Forward RS Pyramid cabinet with one gallon heated liquid container. Four adjustable swiveling lateral tracking chairs in center club arrangement with under-seat storage. Dual executive tables. Aisle-facing belted seat with padded structural partition and storage drawer below. Aft RS magazine rack. Aft forward facing belted potty with relief tube. Cockpit relief tube. Cockpit and cabin fire extinguishers.

Interior Materials: Tapis Arctic Headliner and Window Surrounds. Garrett Leather Avion Slate Chairs, Sidewall Rail and Lower Sidewall. White and Gray Textured Fabric Middle Sidewall. Deep Ocean Blue Carpet. Laminart Vintage Rosewood Gloss Laminate on Upper Sidewall and Working Surfaces. Pewter Sheepskin Crew Seat Inserts. New in 12/2006 by Eagle Aviation, Columbia, SC.
Raisbeck Aft Body Strakes
Raisbeck 10,500 Pound Max Gross Takeoff Weight
Cleveland Wheels and Brakes
Atlantic Aero Nose Gear STC
Stainless Steel Screw Kit
Auto Feather
Prop Sync
Ground Communication Power Bus
64 Cubic Foot Oxygen System
Concorde RG-380E/44K Lead Acid Battery
Dual Flitetronics PC-250 Inverters
Dual Door Cables
Flight Hour Meter
Lights: Dual Landing, Taxi, Upper Rotating Beacon, Lower Whelen LED Anti-Collision, Hyperion LED Wingtip and Tail Lights, Wingtip Position/Strobe/Recognition, Tail
Position/Strobe, Tail Logo.
Phase 1-2 Inspections c/w 4/2022 at 6954 TTA
Phase 3 Inspection c/w 7/2020 at 6836 TTA
Phase 4 Inspection c/w 1/2021 at 6954 TTA
Six year landing gear inspection c/w 7/2020
Five year prop overhauls c/w LS 7/2020 RS 11/2018
Fifteen year wing bolt replacement and inspection c/w 6/2011
Five year wing bolt replacement and inspection c/w 2/2022
Five year flammable fluid hose replacements c/w 4/2022
Empty Weight 6887 Pounds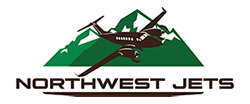 Northwest Jets LLC.
WA
Tell the dealer you saw this ad on
AircraftDealer.com