Inactive Ad
---
The ad you requested is no longer active, however you may be interested in some of the following Cessna 421 ads:
displayAdsHomeRecent
---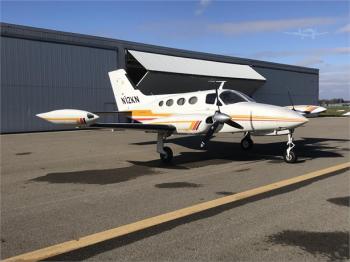 68 CESSNA 421 W ROBERTSON STOL - EXCELLENT AVIONCS INCLUDING STEC55X, 530W, 345 ADSB TRANSPONDER,MUCH MORE. DEICED. NDH. $150,000. Airframe: * TOTAL TIME AIRCRAFT SINCE NEW : 4040 HOURS * ANNUAL : JANUARY * IFR CERTIFICATIONS DONE 10/18 * NO DAMAGE HISTORY Engines: * RIGHT ENGINE SINCE FACTORY REMAN 1979 : 1230 HOURS * TIME SINCE TOP OVERHAUL BY POPLAR GROVE AIRMOTIVE 5/14 ...
...more
.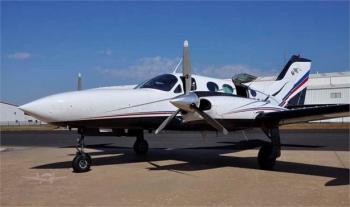 This '71 421B is De-Ice Equipped, ADS-B Out, has low time engines, and sports excellent avionics including Dual Aspen 1000's, GNS-430W, STEC 55X AP, Co-Pilot Instruments, Wx Radar, & Shadin Digital Fuel Flow. Recent new paint & leather, Vortex Generators, Engine Fire Detection & Extinguishing System, Log Range Fuel (246 Gallons) Wing Storage Lockers, and good maintenance history. A lot of plane fo...
...more
.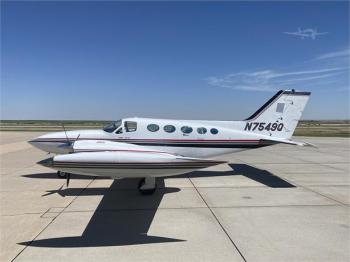 1973 Cessna 421B - 5385 TT, 415 & 325 SMOH, Garmin equipped w 530W, 430W, 345 transponder w ADSB, STEC 60 Autopilot, JPI760 engine monitor, VGs, A/C, Spoilers, Deiced. $250,000. Airframe: Total Time Since New : 5385 Hours No Damage History Complete Logs February Annual September 2019 IFR Certifications Engines: Time: 415/325 TBO: 1600 Props: Time: 400/415...
...more
.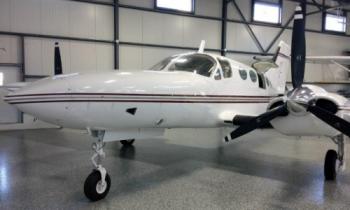 Airframe Time 3750 HRS Engine S.M.O.H. LH 380hrs SMOH Continental GTSIO520H RAM RH 350hrs SMOH Continental GTSIO520H RAM Propeller S.P.O.H. LH 350hrs SPOH RH 350hrs SPOH McCauley 3AF34C92-PR...
...more
.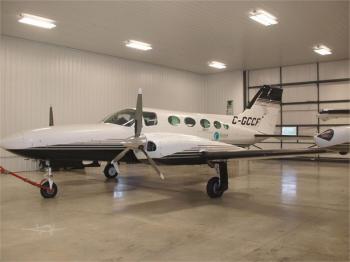 No expense on maintenance spared. Very clean Garmin equipped. 7 seat interior. One of the cleanest interiors available today 8 out of 10. Full de-ice. Best Garmin panel available today with G600 synthetic vision, GTN 750 and GTN 650, ADSB out Compliant. Newer S-TEC 3100 autopilot. Cabin Heater New C&D 2014 Airconditioning Full deice. Reiff Heating system both engines with blan...
...more
.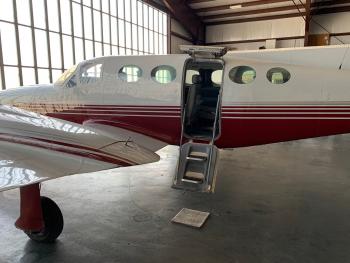 5316 Total Time since New 778 SMOH Left Engine 750 SMOH Right Engine 1490 SOH Left Prop 1490 SOH Right Prop Annual Due 6/20 All Logs since New NDH...
...more
.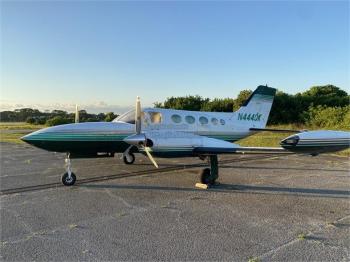 RAM 421B with Outstanding Avionics package, EFIS HSI, GARMIN 530WAAS, GDL-69 XM, MX-20, GTX 330&327, STEC 65 AP, L3-WX-500, Traffic and XM Weather, Executive Interior N4440K is professionally flown and maintained, it is ready for worldwide delivery. Airframe: Total Time: 7,957 Engines: Time: 319/1045 SMOH TBO: 1600/1600 Continental GTSIO-520H Left Engine by RAM SN 607044...
...more
.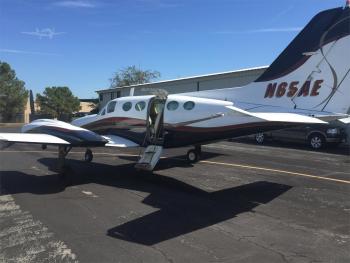 1975 CESSNA 421B Year: 1975 Make/Model:CESSNA 421B?Registration #: N65AE Serial #: 421B0953 Location: Arlington, TX USA Total Time:11,400 Engine 1 Overhaul Time:1,550 SMOH Engine 2 Overhaul Time:1,050 SMOH Prop 1 Overhaul Time:25 SMOH Prop 2 Overhaul Time:25 SMOH Year Painted:2011 Interior Year:2011 Flight Rules:IFR # of Seats:8 1975 Cessna 421B. Come see her, you won t be disappointed. Avioni...
...more
.

Engines: TSN Left/Right: 1500/1500 Props: TSN Left/Right: 1500/1500 Don't miss the chance to own this aircraft. Click
here for more details.
.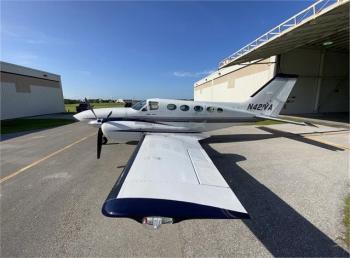 Low Time RAM 421C with Updated Avidyne GPS, ADSB, LPV, WAAS, Radar, HSI, Flight Director, Factory AIr, Factory Known ICE, Hangared Will Sell 100% or Seller will consider a 1/4 share Based in Stuart/Palm Beach Area Airframe: Total Time: 4350 Engines: Time: 830/650 Props: Time: 87/87 Props and Governors Overhauled by Palm Beach Aircraft Propeller with De-Ice Boots...
...more
.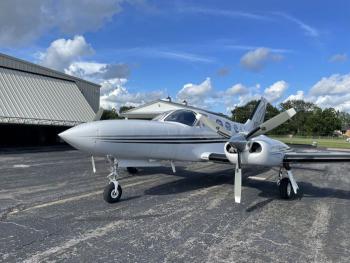 Look no further for a 421c loaded with options! Roberston STOL, wing locker fuel tanks, spoilers, Garmin 430w/530w and of course RAM overhauled engines. approx 1035 SMOH and 4900TT. Paint shows in excellent condition. Recent annual inspection signed off August 2021. Ready to fly! Airframe: Roberston STOL Total Time: 4947 SMOH: 1035 / 1032 VGs, Spoilers, Wing locker Aux tanks, Shadin fuel fl...
...more
.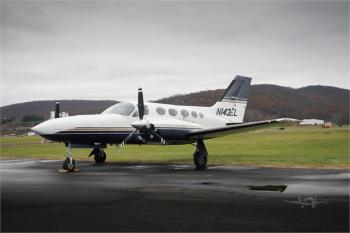 1979 Cessna 421C - 5,253 TT, RAM Engines, 157/157 SPOH, Garmin 430/530 WAAS, Sandel EHSI, MX-20 MFD, Extended Range Fuel, AC, plus more. June 2020 annual, ADS-B, Very well equipped 421C, call for more details. Airframe: Total Time: 5,253 Engines: Engine 1 Time: 663 Props: 157/157 SOH...
...more
.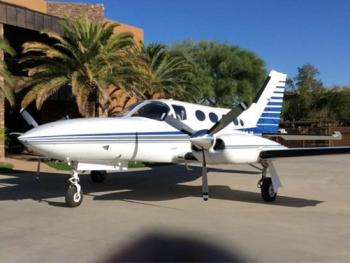 New GLASS PANEL! Please visit our website for more photos and a comprehensive list of everything nuts-guts & feathers! ...
...more
.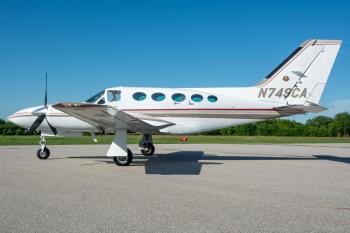 Airframe: TTAF: 8204 Engines: Continental SMOH: 77/390 2,000 TBO. Left SMOH by RAM, Date of OH: 8/28/2014. Right Date of OH: 11/11/15 Props: McCauley TSOH: 77/982 Left TSOH on 8/28/2014, Right TSOH on 10/3/2006...
...more
.