Inactive Ad
---
The ad you requested is no longer active, however you may be interested in some of the following Cessna 210 ads:
displayAdsHomeRecent
---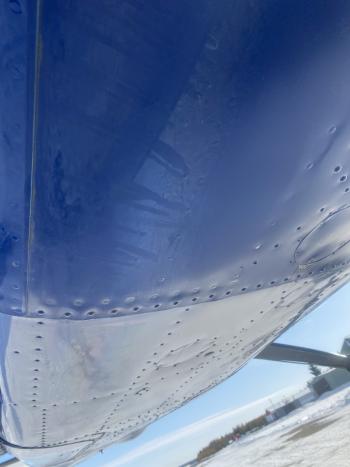 Trades Considered, Hangared in Sylacauga, AL, ADS-B being installed. Airframe: TTAF: 3906 Engines: Continental SMOH: 755 SMOH by Poplar Grove 1996 Props: SPOH: 983 SPOH in 1994...
...more
.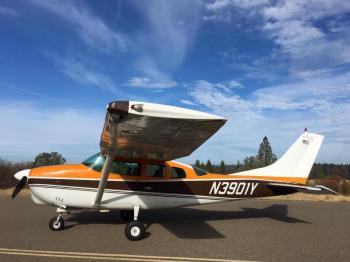 Airframe Time: 5636 Hours Total Time Engine Time: 668 Hours SMOH on IO-520 with 1700 hour TBO Propeller Time: 18 Hours SPOH on McCauley two blade. Annual Due: November 2021 Useful Load: 1203 Lbs...
...more
.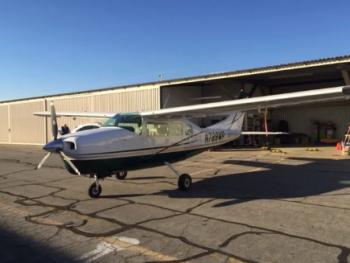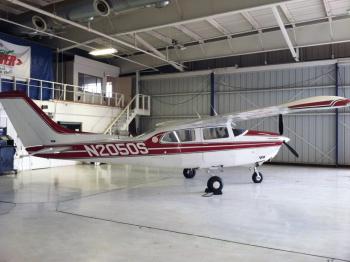 All current with no damage history All New Millennium Cylinders and Pistons with STOH Garmin GTN750, GTN650, ADS-B In/Out Airframe: 4548 Engines: 1576 SMOH Teledyne Continental TSIO-520-H Props: 1576 TT...
...more
.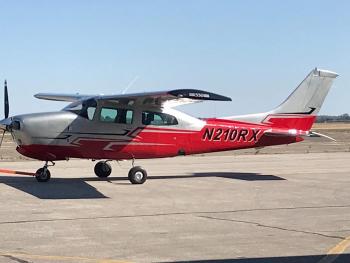 Airframe: Total Time: 4164 Engines: CONTINENTAL IO550 Time: 690 Props: MCCAULEY Overhaul Time: 100...
...more
.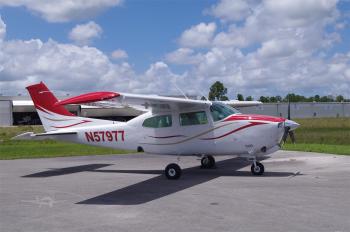 Airframe: Total Time: 6922.4 Engines: Engine Total Time: 2191.9 Engine TSMOH: 879.7 Props: Propeller TT: 6922.4 Prop was Overhauled 27.6 Hours Back...
...more
.
Loaded 1977 Cessna Turbo 210M w/ Garmin GNS-530W, GNS-430W, GTX-330ES w/ ADS-B Out, GTX-327 2nd XPDR, GMA-340 Audio Panel, KFC-200 Autopilot w/ Flight Director, JPI-700, and Sandel 3308 Electronic HSI. Custom instrument panel.This plane also has ALL NEW light-gray tinted windshield and windows, new Blue Carpet, new Light Gray plastic interior trim, new pilot & co-pilot sheepskin seats, new tires, ...
...more
.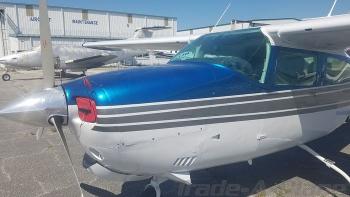 Dream Machine!!! 3820 TTSN. 75 Hrs on Factory Reman. Currently have new all metal panel installed with complete Garmin stack. KTN750, 430W, GMA345 Audio panel, GTX345 txpdr G5 Attitude, G5 HSI. Airframe: TTAF: 3820 Engines: Continental IO520L engine 75 SFRM Props: Hartzell Prop 76 SPOH...
...more
.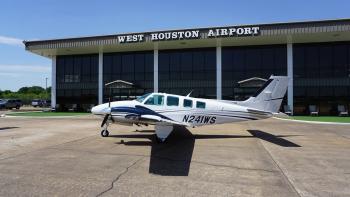 This is a beautiful non-turbo charged Cessna 210M with lots of goodies! Always hangared and ready to fly. Needs nothing! Three-quarter ton useful load! A true six seat plane! Tax Incentives Available for Business Use Planes! Engines: Continental SFREM: 450 Props: Hartzell TSN: 10 Three Bladed New...
...more
.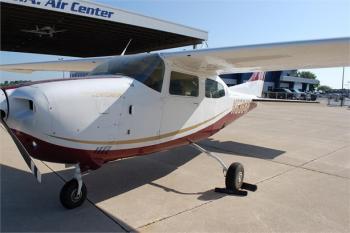 Complete Refurbishment 2013 – No expense spared on this one-owner T210. New glass, engine, paint, interior, Custom panel by JA Air Center, extensive annual. Aircraft has been pickled and living in a private climate-controlled hangar. Over $500,000 invested! Airframe: Total Time: 513 Engines: Time: 198 Props: Time: 239...
...more
.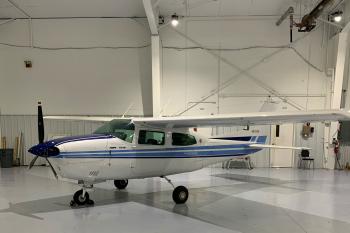 Airframe: TTAF: 3300 Engines: SMOH: 140 Props: TSN: 140 Don't miss the chance to own this aircraft. Click
here for more details.
.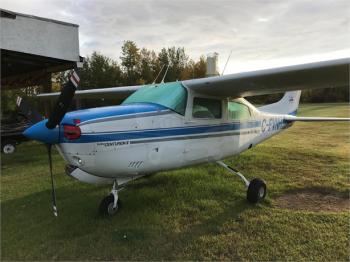 **PRICE REDUCED!!!** MORE PICTURES AND INFORMATION TO FOLLOW Real Nice Turbo 210N ready to go. 310 Horse Power Aircraft is subject to verification of specifications, logs, times, damage and all equipment listed. Airframe: TTAF: 6000 Engines: 639 SMOH TSIO-520 310 HP 200 Hours on bottom end Lifter change. New cam, main and rod bearings and new lifters. Props: 3 Blade McCaule...
...more
.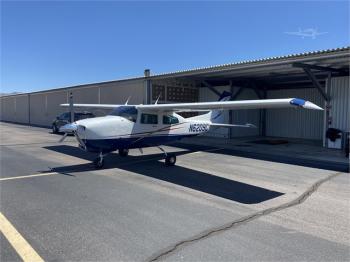 Fresh Aircraft presents this beautiful dry country Turbo 210N; lacks nothing to be the perfect IFR cross country machine. Pride of ownership truly shows and is loaded with Garmin equipment. Professionally flown. Complete logs from Day 1. Aircraft is in Chandler, AZ. Airframe: Total Time: 5391.2 Engines: Engine 1 Time363.1 SNEW Props: Prop Notes: 363.1 SNEW...
...more
.
Airframe: 6943 Hours Total Time Since New Engines: 1,346 hours on Factory New Engine (July 2005) 691 hours since Top Overhaul with Six TCM Factory New Cylinder Assemblies 650 hours since Bottom Overhaul by Poplar Grove Airmotive due to prop strike. Engine was disassembled, professionally inspected, and reassembled with all new lifters, all new piston rings, and overhauled magnetos. (Nov 201...
...more
.