Inactive Ad
---
The ad you requested is no longer active, however you may be interested in some of the following Cessna 210 ads:
displayAdsHomeRecent
---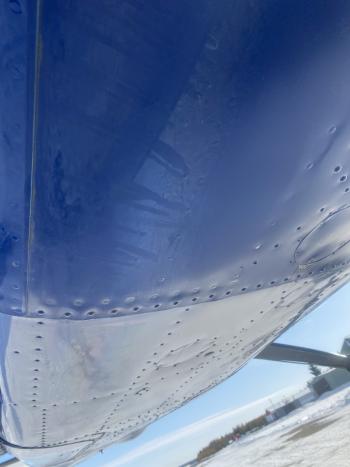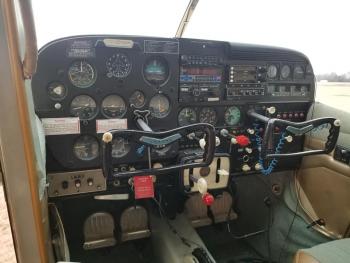 The plane has flown regularly so hrs will change. Full logs available. Call, email, or text at Airframe Details: Airframe TT 1908 Engine(s) Details: Eng TT 275 SMOH Prop TT: 14 hr (new)...
...more
.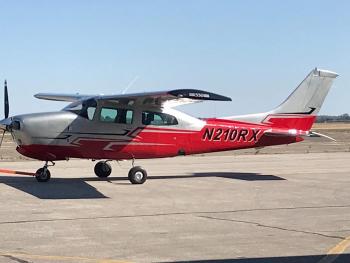 Airframe: Total Time: 4164 Engines: CONTINENTAL IO550 Time: 690 Props: MCCAULEY Overhaul Time: 100...
...more
.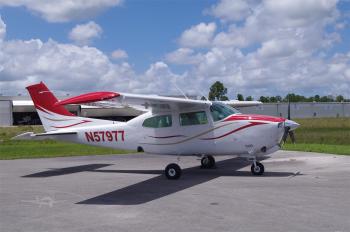 Airframe: Total Time: 6922.4 Engines: Engine Total Time: 2191.9 Engine TSMOH: 879.7 Props: Propeller TT: 6922.4 Prop was Overhauled 27.6 Hours Back...
...more
.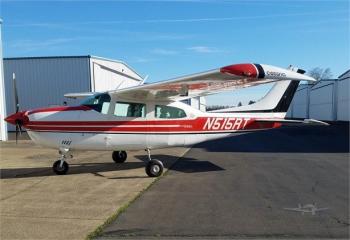 AirplanesUSA Aircraft Sales proudly presents this very unique Turbo Centurion to market. The aircraft is low time and has been in the Central Oregon area since new, and the engine is a low time factory reman installed in 1979. The aircraft sat in storage, hangared in Eugene, Oregon from 1994 until 2020. It was then brought back to life with extensive maintenance, restoration and care last year, to...
...more
.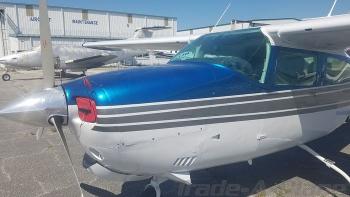 Dream Machine!!! 3820 TTSN. 75 Hrs on Factory Reman. Currently have new all metal panel installed with complete Garmin stack. KTN750, 430W, GMA345 Audio panel, GTX345 txpdr G5 Attitude, G5 HSI. Airframe: TTAF: 3820 Engines: Continental IO520L engine 75 SFRM Props: Hartzell Prop 76 SPOH...
...more
.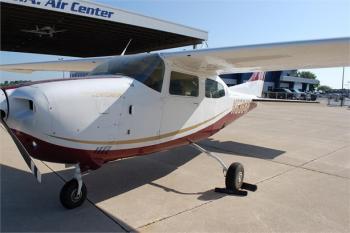 Complete Refurbishment 2013 – No expense spared on this one-owner T210. New glass, engine, paint, interior, Custom panel by JA Air Center, extensive annual. Aircraft has been pickled and living in a private climate-controlled hangar. Over $500,000 invested! Airframe: Total Time: 513 Engines: Time: 198 Props: Time: 239...
...more
.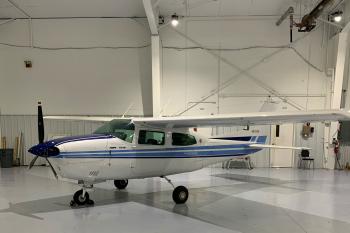 Airframe: TTAF: 3300 Engines: SMOH: 140 Props: TSN: 140 Don't miss the chance to own this aircraft. Click
here for more details.
.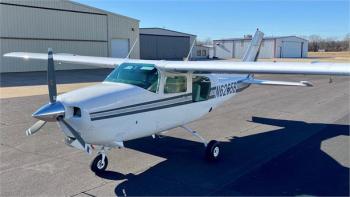 Loaded, clean, Cessna 210M w/ IO-550 engine with exceptional maintenance by Uncle Sam for over 30 years! This former U.S. Customs plane is loaded with Electric A/C, Uvalde gear door mods, STOL, GNS-530W, GMA-345 Bluetooth Audio, Lynx NGT-9000 ADS-B In & Out, Slaved HSI, STEC-55X AP w/ FD, Shadin FF, Dig Oil Press/Temp/Volt/Amps, KRA-10A Rad Alt, Del-Air Large Observer Window, Elec Backup Vacuum, S...
...more
.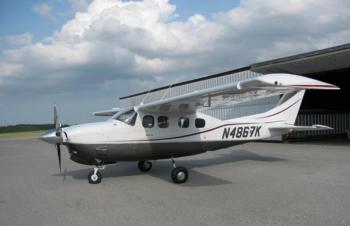 Airframe: Time: 2943 Useful Load: 1285 lbs. Engines: LYCOMING TIO540V2AD Time: 24 SMOH 350 Continuous HP Last Overhaul Completed 2/24 at Trim Aire Aviation, Mexa, TX Props: HARTZELL HC-F4YR-1/F7663DB-6Q QTip 24 HRS SNEW ...
...more
.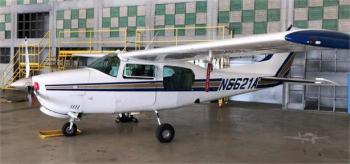 U.S. Customs-maintained 210N with A/C, low-time IO-550 engine, Scimitar Prop, nice paint, brand new full leather interior, GNS-530W, Slaved HSI, WX-500, L3 NGT-9000 XPDR w/ ADS-B In & Out, STEC 55X AP, Backup Alternator, Elec Backup Vacuum, and 30 years of superb maintenance as a U.S. Customs surveillance airplane. Ready to go ! Airframe: Total Time: 9,059 Engines: 655 hours on Atlantic Ae...
...more
.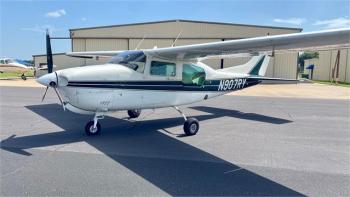 This 2-owner '80 Turbo Centurion spent 27 years on the DEA Aviation Surveillance Maintenance program. KLN-94 IFR GPS, KFC-200 AP w/ FD, GTX-345 ADS-B In & Out, Dual KX-165's, Slaved HSI, Radar Alt, RMI, WX-1000, Stainless Steel Exhaust, Dig Fuel Flow, Elec Standby Vacuum, 135-Amp Alternator, Del-Air Observer Window & more. December 2020 Annual! Airframe: 7,735 Hours Total Time 2-Owner, Former...
...more
.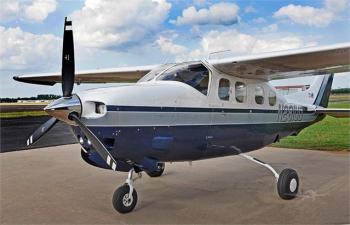 This Air-Conditioned and Pressurized '81 Cessna P-210 sports a new dual set of G5's as EFIS Artificial Horizon & HSI, GNS-530W IFR GPS-Com, KX-155 w/ 2nd Glideslope, GDL-69 XM Weather, O&N Aux Fuel Tank, 118 Gallon Fuel Capacity, Dual Backup Artificial Horizons, & Altimeters, JPI-700 w/ Fuel Flow, Shadin Altitude Management, Aero-Safe Elec Standby Vacuum, GTX-330ES XPDR w/ ADS-B Out, working 400...
...more
.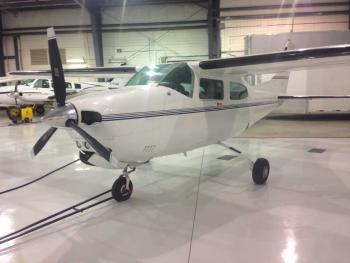 Airframe Total Time: 3313 Hours Engine: Continental TSIO-520R-9 Time Since Factory Remanufacture: 243 Hours 2/1/92 Zero time since major repair due to sudden stoppage. New crankshaft, new cam shaft, cylinders top overhauled at time of major repair. Prop: Time Since Overhaul 0 Hours Prop: Macauley D3A34C402-5...
...more
.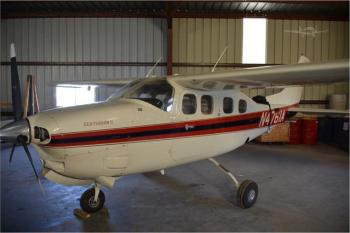 Airframe: 2,804 Hours Total Time Since New Engines: 1,418 hours on Factory Reman Engine (July 1996) 1,116 hours since Top Overhaul with Six New TCM Factory Cylinders (2000) Make: Continental / Model: TSIO-520-AF3BR / Serial #: 245234-R Props: 704 hours since Overhaul on McCauley 3-Blade Dynamically-Balanced Hot Prop by Executive Propellers, Inc. of Van Nuys, CA / FAA CRS # EU6R595N (Apr...
...more
.