Inactive Ad
---
The ad you requested is no longer active, however you may be interested in some of the following Cessna Caravan ads:
---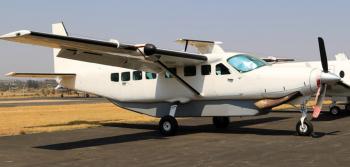 Airframe: Landings: 8,225 Engines: TSN: 11485 CSN: 8255 TSOH: 3485 CSOH: 8255 TSHS: 281 Time Remaining: 115 Hours Props: TSN: 2049 TBO: 3000 Hrs /5 Yrs, Time Remaining: 951 Hours, Date of Manufacture: 20.11-2014, Next Overhaul Due: 18-11-2019...
...more
.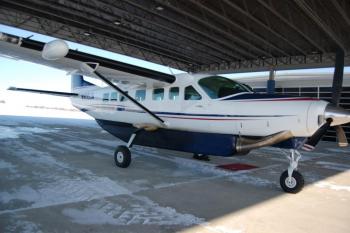 Good looking 208B Grand Caravan with 8000 hours total time, Known Ice, Air Conditioning, Cargo Pod, Commuter Seats, Garmin equipment and ADSB. Engines: Time: 8000 SNEW...
...more
.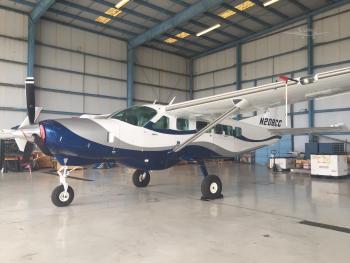 Loaded; Oasis & Commuter; TKS, Single Point; A/C; Radar Altimeter; Live Radar; ADS-B; P&W PT6A-114, 400 Hours SMOH, 75 Hours Since Factory inspection and Hot Section; Garmin G1000/700; Synthetic Vision; GTX 33 ASD-B Transponder; WX-500; Traffic and Terrain, Stormscope Engine(s): P&W PT6A-114; 75 hours since factory inspection and hot section Props: 50 hours since new Hartzell...
...more
.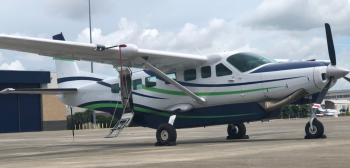 Airframe: Landings: 9,792 Engines: TSN: 6950 CSN: 9807 TSOH: 3350 TSHS: 771 TBO: 3600 Hours, Time Remaining: 250 Hours Props: TSN: 3216 TSOH: 0 TBO: 4000 Hrs / 6 Yrs., Time Remaining: 4000 Hours, Date of Overhaul: 01-May-19, Overhaul due at: 29-Apr-25...
...more
.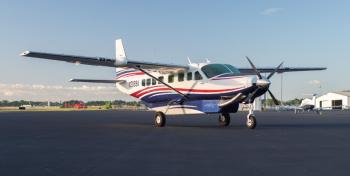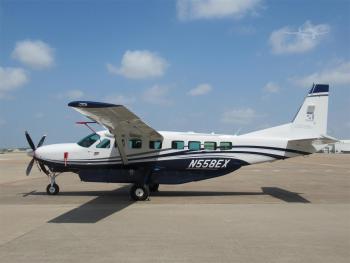 Delivery Time Only (4.6 Hours) Fresh Factory Warranty (May of 2020) ADS-B Out GTX 345 Transponder TKS Ice Protection Radar McCauley 4-Blade Prop w/ TKS 11-Passenger Commuter Configuration Canyon Group Interior Package Cargo Pod w/ Exhaust Deflector Oversized 29" Tires KR-87 ADF Garmin GWX70 Weather Radar Garmin GTS825 Traffic Advisory System TAWS-B Garmin Artex C406-N ELT Aero Twin...
...more
.