Inactive Ad
---
The ad you requested is no longer active, however you may be interested in some of the following Cirrus SR22 ads:
---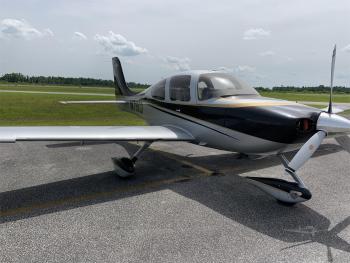 Brand new factory Continental IO-550 engine with 2 hours on it. The propeller and governor has just been overhauled at Sensenich. Annual completed in June. Avionics: G500 with SVT, 2 G430W, Flighstream 210, GDL 88 ADSB in/out, AirNav ICDS 2000 engine monitoring. Recent custom leather seats. Custom paint. 4122 Total Time....
...more
.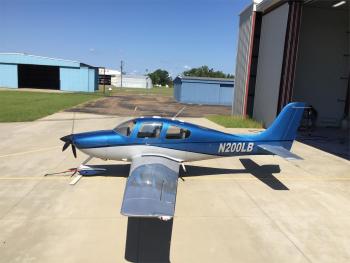 Stunning Example of a Low time Cirrus SR-22 only 1189 Total Time Since New, Dual Garmin WAAS 430s GTX 345 ADSB In and Out ! MFD 5000, Aspen Pro1000, STEC 55X, Awesome Paint and Interior, Hangared In TN Airframe: Total Time: 1189 Engines: Time: 1189 SNEW Props: 1189 SNEW ...
...more
.
Private Aircraft, upgraded with 4 bladed, composite MT Propeller, Aspen Evo Pro PFD and 6 points engine Mount, alw. hangared, no damage EU and Swiss VAT Specifications subject to verification by purchaser Airframe: Total Time: 814 Full Log Book History. No known damage history Parachute repacked in 2012. Always hangared. Specifications subject to verification by purchaser. Documents cert...
...more
.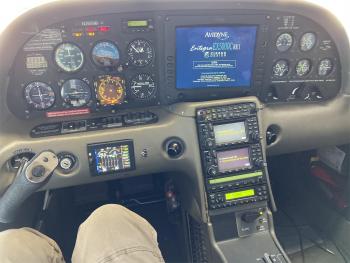 Fresh Annual! Reduced Price! Make Offer! Airframe: Total Time: 1532 Fresh Annual Feb. 2020 Engines: CONTINENTAL IO550N7BN 1532 SNEW ...
...more
.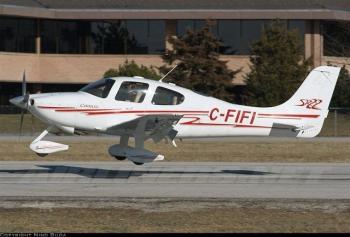 Low Time One Owner Pristine Cirrus SR22 1750TTSN Avidyne MFD/PFD, Dual Garmin 430's, S-TEC Autopilot, Stormscope, Skywatch Traffic, Engine Monitor Airframe: 1750 TTSN Engines: Engine(s)1750 TTSN Props: 370 SPOH...
...more
.
Free training included with your Cirrus aircraft- Cirrus embark. Always hangered and it shows! Owner looked for 2 years before he found N66VM. This one should be on your short list! Has all GTS options. Complete and continuous logbooks with no known damage history. All AD's are in compliance. $30,000 in recently added items. Call with any questions or to receive more information. Airframe: ...
...more
.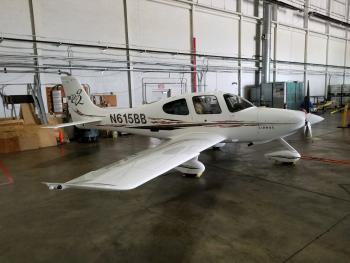 TOTAL TIME AIRFRAME: 1247 TTSN ENGINE TIME: 1247 TTSN Continental IO-550N PROP TIME: 1247 TTSN Hartzell 3 Blade Prop ...
...more
.
1/4 Share - Williamsburg, VA. This is a great Aircraft for a first time owner. Enjoy owning a cirrus while sharing expenses such as hangar and aircraft maintenance. Annual was last completed in June 2019. Aircraft is equipped and ready to go for 2020 with ADSB out installed Total Time: 2560 Flight Rules: IFR Number of seats: 4 Damage History: Aircraft had minor damage in Jan of 2010 (tai...
...more
.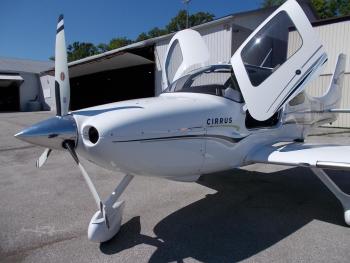 GTS Model! A lot of recent work on this one including ENGINE OVERHAUL,, chute re-pack, new rocket motor and line cutters. Also avionics upgrade to WAAS on BOTH Garmin 430's and DFC90 Autopilot with 'Straight and Level' Button on the Autopilot. Many extras included! Airframe: 1809.7 TTSN Engines: Continental IO-550-N(27), Serial Number 917532 Engine overhauled by Executive Aircraft Engines Inc...
...more
.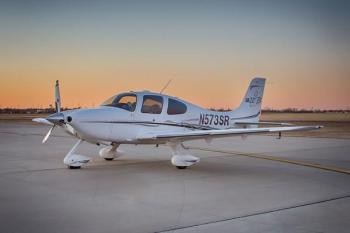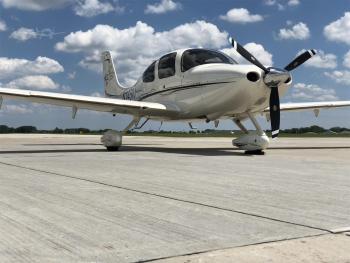 Airframe: ANNUAL COMPLETED 2018 PARACHUTE 2017 Engines: 995 TOTAL TIME Props: Overhauled 2018 Don't miss the chance to own this aircraft. Click
here for more details.
.

Engines: TSN: 670 Time Remaining: 1330 Hours, TBO: 2000 Hours Props: TSN: 670 TBO: 2400 Hours / 6 Years, Time Remaining: 1730 Hours...
...more
.