Inactive Ad
---
The ad you requested is no longer active, however you may be interested in some of the following Dassault Falcon ads:
displayAdsHomeRecent
---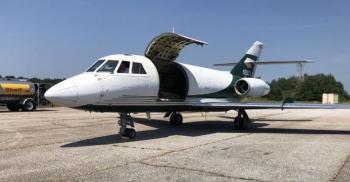 Two Cargo Falcon 20's N209CA and N218CA, S/N 404 N313K for parts and spares, Several spare CF700 engines, Very large inventory of spares to support an entire cargo operation. N209CA low time for cargo Falcon 20 and all inspections recently completed. ADSB compliant. Flight Docs tracking. Airframe: TTAF: 13340 Engines: Time L/R: 3676/3947 SMOH CF700-2D2 with hush kits installed (several...
...more
.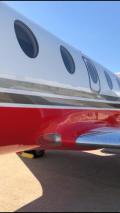 Falcon 50-40 Professionally Maintained High Service Bulletin Status Fresh C Check Inspections Fresh Dry Bay Mod, Tank/Plank Inspections Honeywell TFE731-40-1C Upgraded Engine Conversion Airframe: Total Time: 17,724 Total Landings: 10,850 Engines: HONEYWELL TFE731-40 Time L/R: 8640/9467 Cycles L/R: 5956/6063 JSSI APU: Honeywell GTCP36-100(A) 4,104 Hours Since New...
...more
.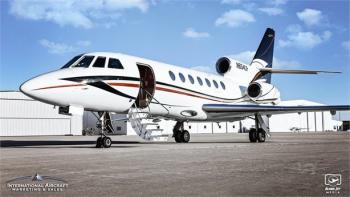 Beautiful, turn-key aircraft! All maintenance current and ready to go as soon as the engine gets done with its MPI. Seller is ready to upgrade! Call me anytime on my cell - Brian Bartunek (407)748-0288. Airframe: Total Time: 13,184 Total Landings: 8,182 Engines: Time: 12678/12594/12594 Cycles: 7913/8059/7830 SMPI: 854/0/311 SCZI: 2214/1493/311 APU: Time: 5570...
...more
.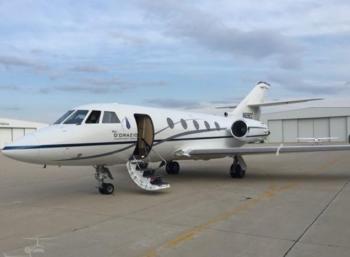 7200 Total time 2500 hours remaining on both engines 5 Tube EFIS,, ADSB, RVSM Don't miss the chance to own this aircraft. Click
here for more details.
.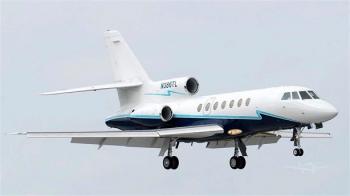 American Aircraft Sales is proud to present this well-equipped Falcon 50 sn 50-209 For Sale. Airframe: Total Time: 8,910.8 Total Landings: 7,567 Engines: Honeywell TFE731-3D-1C Engine 1: TTSN 8,645.40 Hours / 7,360 CSN / 201 Hours SOH MSP Honeywell TFE731-3D-1C Engine 3: TTSN 8,543.40 Hours / 7,258 CSN / 201 Hours SOH MSP APU: Honeywell GTCP36-100(A) Total Time 5,655.90 Hours ...
...more
.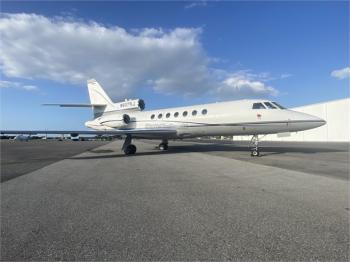 1990 Falcon 50 with Collin Proline 21 --- 50% Factional Ownership Opportunity ONLY. -- Aircraft is Managed and Professionally Flown. Airframe: Total Time: 7,232 Scott MacDonald Aircraft Sales has been engaged by the Owner to locate 50% partner for the Aircraft which is based in Stuart, FL. The Aircraft is crewed and managed by Legacy Aviation in Stuart FL. The Aircraft is well maintaine...
...more
.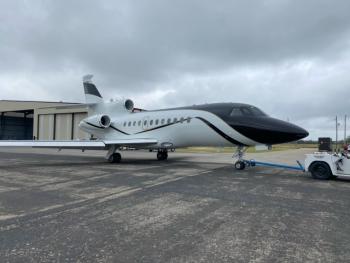 Fresh 12M/800hr, 36M/2400hr, 12M, 24M, 36M, 1C and 2C Inspections c/w 03/22, New Interior Seating and Flooring 2022, New Paint Scheduled 2022 "Buyers choice of Scheme", MSP, Full Worldwide Capabilities with FANS 1A and CPDLC! Dual Bathroom Setup. Based in Austin, Texas. Call James Perkins at for more details. Airframe: Total Time: 9,826 Total Landings: 3,980 Engines: HONEYWELL TFE731-60-1...
...more
.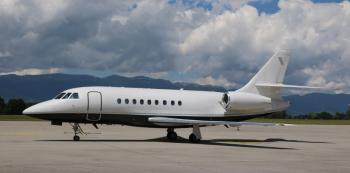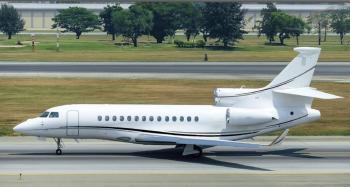 ❖ 13 Passenger Configuration ❖ Engines, APU and Avionics are all on programs ❖ Premium Alto sound system and Airshow upgraded ❖ WiFi original installed & Gogo Avance L5 ❖ Avionics EASY 2, Cert 4th. With push to load. ❖ Original paint ❖ Cabin fully refurbished in 2021 North American Inquiries: Kevin Rodgers kevin@zenithjet European Inquiries: Fadi El Samad +356 99090105 ...
...more
.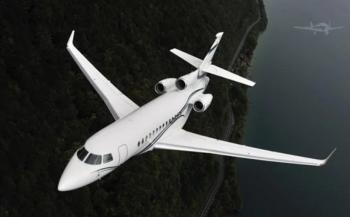 IN THE TRADITION OF OFFERING DISCREET OFF MARKET DEALS, EQUUS GLOBAL AVIATION IS PLEASED TO OFFER YET ANOTHER OFF-MARKET OPPORTUNITY FOR THE ALERT BUYER. IF YOU ARE A QUALIFIED BUYER IN THE MARKET FOR AN EARLY FALCON 7X, PLEASE CALL EQUUS GLOBAL AVIATION TODAY TO RECEIVE FURTHER DETAILS. Airframe: Total Time: 2,500...
...more
.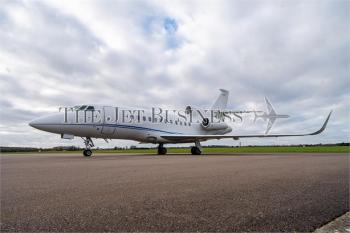 - Engines and APU on Honeywell MSP Gold – Avionics on Honeywell HAPP – FANS – CPDLC-ATN B1 – LPV/WAAS – ADS-B Out v2 – WiFi – Fourteen Seats Approved for Take Off and Landing Airframe: Total Time: 2,501 Total Landings: 1,455 Certificate of Airworthiness: 01st June 2011 Entry Into Service: 27th February 2012 Total Time Since New: 2,501 Hours Total Landings Since N...
...more
.