1982 Gulfstream G-III
Reg # N358CY
Inquire
Opportunity to own one of the nicest Gulfstream III "DC" Aircraft in existence. Start flying today! Aircraft is ready to go, airworthy, and flying almost weekly. Around 7,000 hours/tt, with approximately 6,700 hours until Engine Overhauls under Part 91, ADS/B-Out, TCAS-II 7.1, newer interior, excellent exterior paint, all major maintenance has been completed, and ready for the new owner to take flight and enjoy the benefits that private jet charter offers! Have the same look and appeal as a newer Gulfstream IV or IV for a fraction of the price!
Flying & Available for immediate viewing by appointment only! MyCMP, & ADSB-OUT installed Oct. 2019!

Airframe:
TTAF: 6,874
Landings: 4,154

Engines:
TSN L/R: 6785/6860
CSN: 4088/4127
Approximately 6,700 hours until engines are due for OH under Part 91

APU:
Garrett CTCP36100G - (Overhauled in 12/2007)
Triple Collins VHF 22c Comm's With Gable Heads
Dual Collins VIR 31A Nav's (FM Immunity C/W) Mode S Transponder
Dual ADF-60A ADF's
Dual Collins DME-40 DME
Sperry SPZ-800 Autopilot
Dual Flight Directors w/Ad-650B ADI's and RD-650A HSI's
Primus 880 Color Radar
Dual Enhanced GNS-XLS FMS w/Independent GPS Sensors
Collins Alt-55 Radar Altimeter
EGPWS w/Display
Dual IDC Radbar Altimeter
Sperry VN-212 Vertical Nav
Dual Sperry RH-444 RMI's
Sperry DS-125A SAT/TAS
CM-600 Comparator Monitor System
Dual Emer Power Supplies w/Standby Gyro
Dual Collins 718u-5 HF's
Motorola SELCAL
ELT w/ GPS Locator
TCAS II w/Change 7.1
Gogo ATG 4000 WiFi
Long Range Oxygen / Eros Oxygen System
Walk Around 0-2 Bottle
Lav Smoke Detector
Nordskog Water Heater
DVD/VCR Video System
Kenwood 6 Disc CD Player /Changer
Dual 20 In Flatscreen TV's
RVSM Compliance
ADSB-Out Installed Oct 2019
DC Fuel Totalizer
Dual 9 Man Life Rafts
15 Gallon Fresh Water
Supply Certified Jump Seat
Engine Oil Replenish System
Flightphone VI
Onboard Towbar & Jack
External Battery Switch
QTA Stage III Hushkits
72-month inspection Jan. 2018
580 ComScan C/W Oct 2020

Thank you for your inquiry on our 1982 Gulfstream III listing just in. TheJetNetwork now has the "Exclusive Listing" on this beautiful aircraft and we are available to offer viewings in Ft Lauderdale, FL if you are interested. As you can see, this is one of the nicest Gulfstream III's in existence flying with a ton of hours left (an est. 6,700 hours until OH's under Part 91 flying), and comes complete with newer interior, paint in excellent condition, and it has all of the right upgrades and avionics including GoGo WiFi, 72 month inspection not due until 2024, on MyCMP mx tracking, and has only 6,874 hours/TT and 4,154 Landings (see maintenance attached), 580 ComScan NDT/Xray done October 2020, ADS/B-Out installed October 2019, with the APU overhauled in December 2007, and is currently flying missions almost every week. Please have a review and kindly come back to me with questions and your level of interest...You have one week before I go to press and launch the advertising campaign! Now is the time to make an offer quickly prior to everyone seeing it…

Questions about servicing Mid-Life or OH on Rolls Royce SPEY MK511 Engines addressed here:

To summarize flying beyond TBO is not required for Part 91 operations. The maintenance program and tracking for the aircraft could easily be amended to remove the notion of a required overhaul. I do believe the life limited parts would need to be replaced as the limit is reached. As an example, you may have a turbine wheel requiring replacement due to life limits prior to the engine requiring a ship visit due to performance (or a mandatory overhaul for Part 135/121).

Engine shops will point you in the direction of overhauls because they want the income. Pilots will endorse overhauls because they don't know any better or they possibly bring to a Part 145/MRO and get a "kickback/$$$." Or to be more cynical they like having 2 months off with pay! Please let us know if you have any other questions.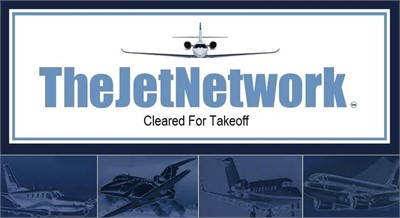 The Jet Network
Ft. Lauderdale,FL
Tell the dealer you saw this ad on
AircraftDealer.com