Inactive Ad
---
The ad you requested is no longer active, however you may be interested in some of the following Lancair ads:
displayAdsHomeRecent
---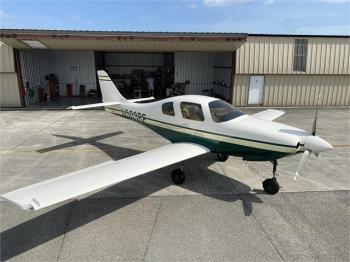 2000 Lancair IV with Only 605 Total Time Since NEW, One Owner Since NEW, Always Hangared, NO DAMAGE HISTORY, Complete Records, STEC Autopilot, HSI, King Digital IFR, Excellent Paint Very Clean Interior Airframe: Only 605 Total Time Since NEW Engines: 605 Since Factory NEW Cont TSIO-550B Props: 605 Since Factory NEW 3 Blade Hartzell Prop PHC-H3YF-1RF...
...more
.
With over 2000 aircraft sold, Lancair aircraft are beautiful, sleek and fast. This well cared for 350 Columbia, is no exception and is truly a rare bird, being on one of the few Lancair's that are certified. It has only 875 hours and is flown regularly. All AD's and service work are well documented. The aircraft has been professionally maintained and has extensively clear and concise logs. The...
...more
.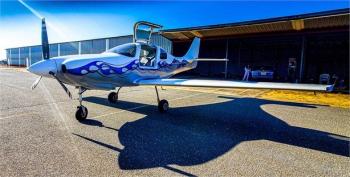 Great example of a well built and low time IVP. Owner is upgrading to cabin class, and is ready to sell. Dual Garmin 430 WAAS, Vision Micro and a nice clean 6 pack instrument panel. If you want to add Garmin G3x instrument panel, CALL US, we have the best avionics and Lancair shops in the country. Make this your dream airplane and we will help you make it happen. Airframe: TTAF: 400 En...
...more
.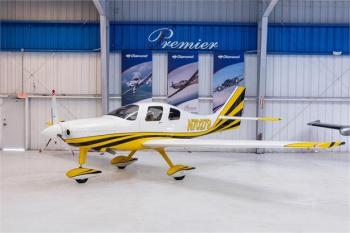 Near perfect blend of technology and aerodynamic design. Unbeatable blend of speed and comfort. Professionally built by Lancair expert Steve Lorentzen Airframe: • Total time, airframe: 885 hours Engines: Continental Io 550 N 310 HP 885 Hours Props: 885 Hours MT 3 blade composite ...
...more
.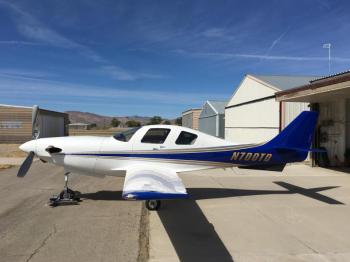 Airframe Time: 191.2 Hours Total Time Engine Time: 191.2 Hours SMOH on Walter 601D, 750 HP Turbine. Prop Time: 191.2 SPOH Annual Due: June 2022 Useful Load: 1400 Lbs...
...more
.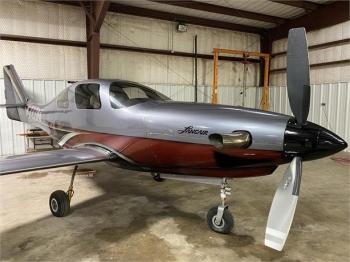 One of the best equipped and best flying Lancair IV-PT out there! Garmin everything, 190 hours total time, pretty! $549,000.00 Airframe: 190 Hours Total Time Garmin Glass Equipped No Damage History Engines: 190 Hours Since IRAN 300 Hour inspection due in 111.3 hours Props: Propeller overhauled 2004. Propeller installed 2010. Propeller rebuild / serviced 7/2017 @ 114.4 hours....
...more
.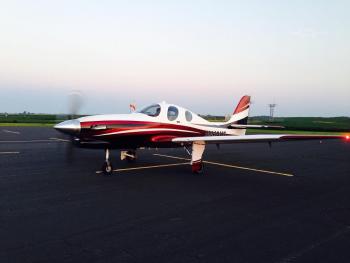 Aircraft built by Aaron Brooks of Advanced Aviation, Bend, OR. First flight January 2015. Reserve Grand Champion Oshkosh, July 2015. Aircraft equipped with BRS Ballistic Recovery System. Installation was inspected and approved by BRS. Airframe: 525 Engines: New PT6A 135A with all new accessories Props: Hartzell...
...more
.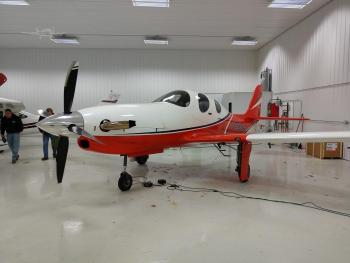 For sale is one of the nicest, fastest and most efficient turboprop airplanes made. 0 time since hot. Cruise at 315 ktas with an incredible 7.7 NM/Gal. With the extended range tank you have 1,200 NM of range. This is a true 4 place machine that boasts 39 cubic feet of baggage space. People over 6'4" can sit comfortably in any seat. Fresh annual completed. The airplane is very well equipped. It ...
...more
.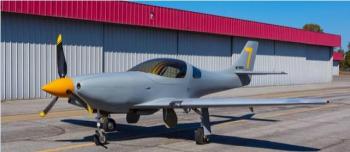 Airframe: TT: 100 hours AeroChia Leading Edge Grove Brakes Engines: Lycon TIO-540-EXP Water Intercoolers Twin Turbocharged Dyno Tested - Over 700 HP, 70" MAP Airflow Performance Throttle Body/Injectors/Intake Tubes Electro-Air-008 Direct Fire Electronic Ign System Props: Jim Rust Whirlwind 3 Blade Race Prop...
...more
.