Inactive Ad
---
The ad you requested is no longer active, however you may be interested in some of the following McDonnell Douglas ads:
displayAdsHomeRecent
---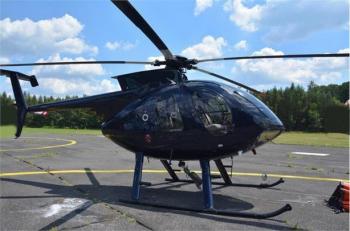 MD500E in Utility Configuration, fresh compressor overhaul, cargo hook. Airframe: Total Time: 7,033 ...
...more
.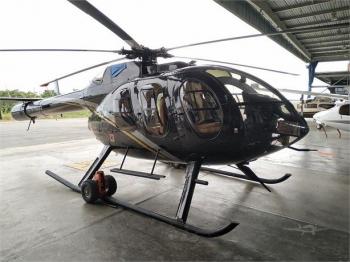 Beautiful MD600N with New Paint & Interior Can be delivered with U.S Registration. Airframe: Total Time: 1,836 Engines: Rolls Royce 250-C47M TTSN: 1,836 Hours -- CSN: 3,604 Cycles Turbine Module TSN: 1,124Hours -- 856 Hrs Remaining to OH Compressor Impeller TSN: 614Hours -- 6,990 Hrs Remaining to OH Compressor Module -- OH on Condition Props: Blade Time: 2383 Hub Time: 885...
...more
.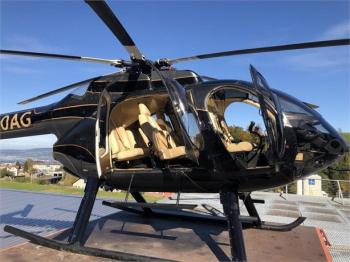 Don't miss this opportunity! Beautiful 600N N630AG Helicopter is new to the market. Connect with Tom Lelyo at 941-216-1246. - No Known Damage History - Complete Log Books - No Engine Programs - Always Hangared - Maintenance Tracking through Sierra Trax Airframe: Total Time: 1,479 Engines: Time: 1478 Model: RR250-C47M 16 Hours Since Overhaul 2,245 Cycles Since Last Inspection ...
...more
.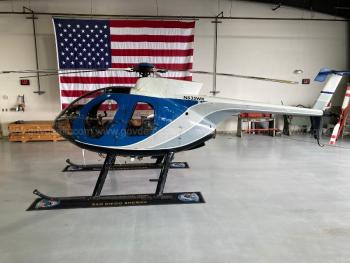 Auction Ends 7/14/22 4:00 PM ET Remaining 28 Days 6 Hrs Buyer's Premium 3.50% Starting Bid $300,000.00 Bid Increment $3,000.00 Minimum Bid $300,000.00 MD 369 FF Helicopter This is a model MD 369 FF Helicopter. Its last flight was 12/31/19. Cycles: 29453 Hobbs: 1590 This helicopter went thru a scheduled 100 hour inspections check. This was a requirement by the sheriffs departme...
...more
.