Inactive Ad
---
The ad you requested is no longer active, however you may be interested in some of the following Piper J-3 Cub ads:
displayAdsHomeRecent
---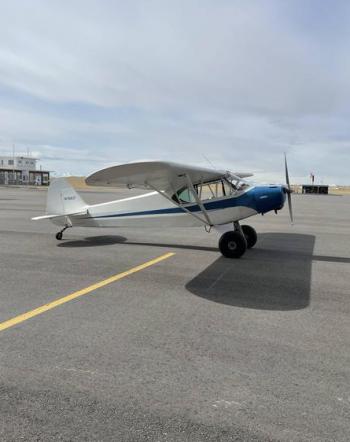 Airframe: TTAF: 4715 Engines: Time: 0 Props: New Prop Engine is all Continental parts. New mags. Excellent fuselage and wings. New brakes. Fabric adequate but 6/10 This plane had an extensive annual and is ready to go . Our AI is breaking in engine currently. Tundra tires plus the stock tires. Storage behind rear seat with plywood platform. ...
...more
.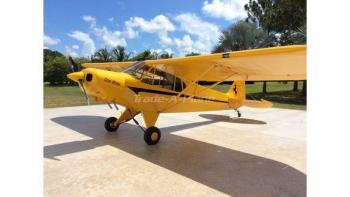 2016 PA-11 Clip-Wing Cub Special (PA­11 Clone), Flying as LSA, Experimental Amateur Built Airworthiness Certificate Issued 7/6/2016, Poly­Fiber, Flying off 25hrs on Cert. 0­ overhaul, O235­L2C, 118hp, 72" Sensenich Ground Adj. Composite Prop., Park Brake, Advanced Flight Systems AF­5500 Touch High Resolution Display EFIS Panel, ADAHRS, ADSB In/Out, TAWS, HITS, WX/Traffic, AOA, GPS, Panel Moun...
...more
.