Inactive Ad
---
The ad you requested is no longer active, however you may be interested in some of the following Pitts ads:
displayAdsHomeRecent
---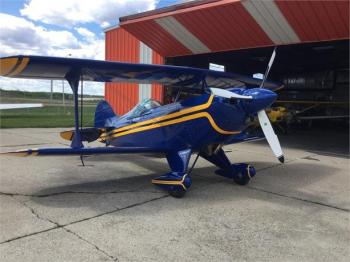 CONTACT BILL CARTER 1-780-904-7153 New 406 ELT installed April 2021 Single Seat Pitts over $86000.00 Spent since April 2016 This Pitts has had meticulous maintenance and has been active on the Western Canada Air Show Circuit. Owned and Operated by Bill Carter Aerobatics Ltd. Villeneuve, Alberta. Always Hangared NO DAMAGE HISTORY ALL LOGS Airframe: TTSN 1261 No Damage History New...
...more
.