Inactive Ad
---
The ad you requested is no longer active, however you may be interested in some of the following Tecnam P2010 TDI ads:
displayAdsHomeRecent
---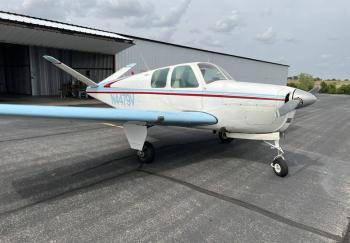 Vintage 1948 Beechcraft Bonanza 35 Airframe: TTAF: 5054 Engines: Continental 225-8 engine SMOH: 52.9 Props: SMOH: 119.5 ...
...more
.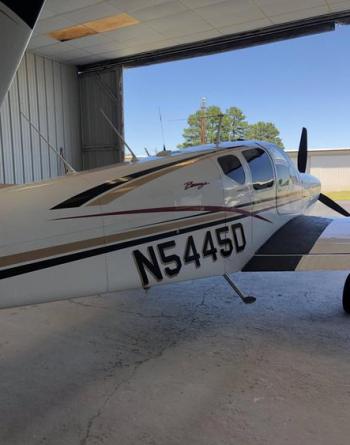 Airframe: TTAF: 5790 Engines: IO-470N 260 HP Time: 890 Props: 3 Blade Prop Don't miss the chance to own this aircraft. Click
here for more details.
.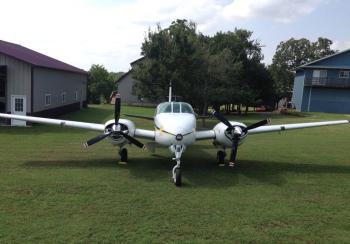 Airframe: TTAF: 4350 Engines: TSMO L/R: 728/727 Props: McCauley SNEW: 610 Don't miss the chance to own this aircraft. Click
here for more details.
.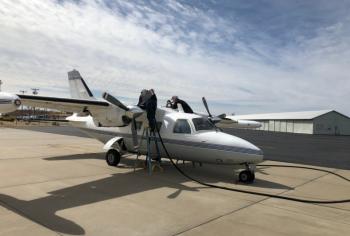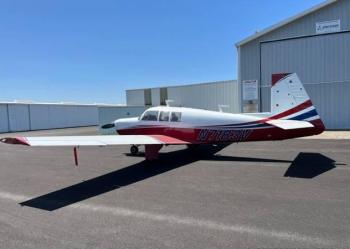 Don't miss this price reduction, now only $125K or best offer. This F model Mooney is considered by many, the BEST of the Legacy Mooneys 200HP IO360 TTAF 5004.9 Annual Jan 2023. Eng 3026.3 1194 SMOH. Prop 142.9 SMOH. The Plexiglass is good all around with no cracks OEM Equip: King KMA20TSO Audio Panel, King KN-65 DME. After Market Add-ons: Polished Alum M20J Spinner, M20J Prop, OVH 2019...
...more
.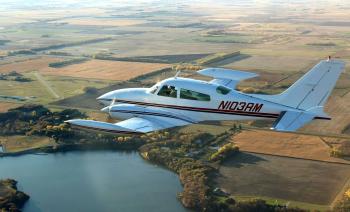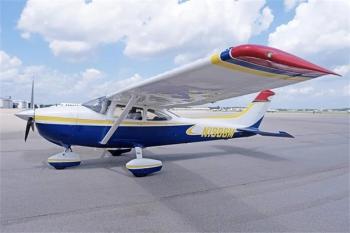 1976 Cessna 182P. 6350 TTAF. 365 SMOH Engine. 97 SMOH Prop. 3100 Gross Weight Mod. Air Plains 300HP Mod. Garmin 430W. Garmin GTX345 ADS-B IN/OUT. Contact us for digital logbooks. Airframe: Total Time: 6,349.7 Engines: Time: 365 SMOH TBO: 1700 Overhaul By: America's Aircraft Engines, Inc. Overhaul Date: 11-10-2017 Air Plains 300HP Conversion Props: Hartzell Time: 96.7 Overhaul By:...
...more
.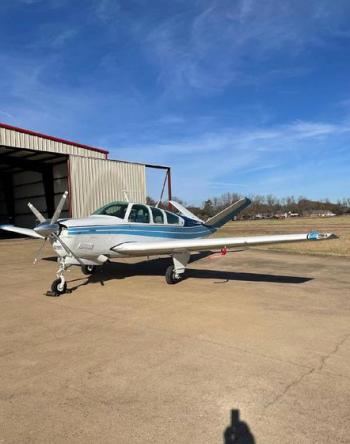 Airframe: 1278 Hours Engines: 218 hours Factory Reman IO-550B 300 HP COLEMILL CONVERSION Props: 218 hours Since New. HARTZELL HC-C4YF-IE/FC7063Q 4 BLADE Q-TIP ...
...more
.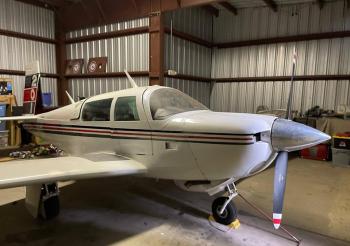 Airframe: TTAF: 3183.5 Engines: New engine installed in 1999 200 BHP Lycoming engine. Time: 1037 Props: McCauley constant speed prop (2 blade)...
...more
.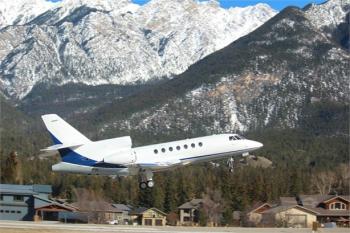 Not just another pretty face; this Falcon 50 has been upgraded on the inside and out. A veritable office in the sky with Gogo Wifi, Power Outlets including USB A & USB C, and the Falcon 50EX Wave Style Galley and Glassware. Upgraded Proline 21 Avionics Package, Engines enrolled in Programs, and upgraded Interior and Exterior in 2023, this Falcon is turning heads on the ramp and in the sky. ...
...more
.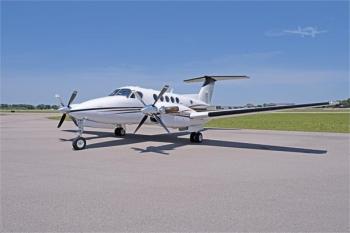 1983 Beech B200. 10444 TTAF. 10218 Cycles. 59.7 SMOH Engines. P&W Factory Overhauls in 2022. 236 SMOH Props in 2020. Dual Garmin 530s. Avidyne EX500. Garmin GTX335. Most Raisbeck Modifications. Contact for digital records. Airframe: Total Time: 10,444 Total Landings: 10,218 Engines: PRATT & WHITNEY PT6A-42 Time: 59.7/59.7 SMOH TBO: 3600/3600 Cycles: 39/39 Pratt & Whitney Factory Over...
...more
.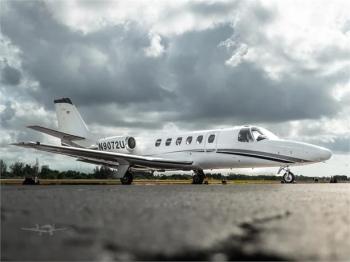 Asking $1.1m, this Citation S/II is sure to impress pilots and passengers alike. With upgraded Paint and Interior in 2020, passengers are transported to a world of comfort and luxury through a modern and stylish look that is sure to impress. Inside the cockpit, pilots are greeted by a Garmin 750 Comms/Nav/GPS upgrade to enhance situational awareness and ensure a safe, smooth flight. Bonus: engines...
...more
.
NC, US
$110,000 Price Reduced!!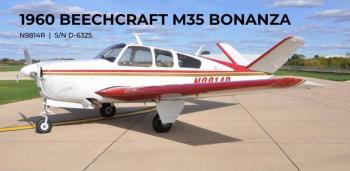 Immaculate M35 Bonanza!! Airframe: TTAF: 4020 Engines: IO-470-C SMOH: 475 Props: TIme: 475...
...more
.