2018 TIGER TRACTOR TC50
Inquire
Taylor-Dunn TC-50 Tow Tractor, LP Gas, Only 9.9 Hours, Has Fully Enclosed Cab with RedDot AC/Heat System, Cabin Air Filter, 83 Hp Engine, Automatic Transmission, Rated to tow Up To 50,000 Lbs, 13 MPH Max Speed, 120 Degree Turning Radius

Included with tractor is eight Nutting 4-wheel tow able steel pull-carts. Each cart is rated with a 2,000 lb capacity and Made in the USA.

This machine would work well in an airport or they are commonly used in manufacturing facilities to move a lot of material around a yard easily as well.

Click on the video to watch it run & drive and for a walk-around tour.

Let us know if you would like a shipping quote.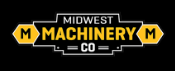 Midwest Machinery Company
Omaha,NE
Tell the dealer you saw this ad on
AircraftDealer.com