Inactive Ad
---
The ad you requested is no longer active, however you may be interested in some of the following Vans RV ads:
displayAdsHomeRecent
--- The RV-8's almost-perfect control balance and harmony and the excellent visibility make aerobatics a delight.The large 42-gallon fuel capacity and efficient airframe provide long range and high cruise speeds, so long distances can be covered easily. The speed and the excellent climb rate provide options for dealing with weather and terrain that simply aren't available to most pilots. 2021 ann...
...more
.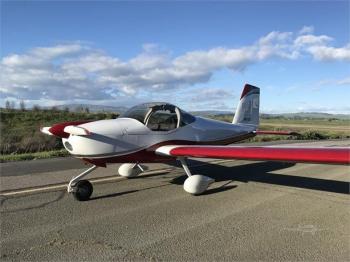 Absolutely gorgeous inside and out - no kidding. The best RV-12 we've ever seen. Low time, avionics worthy of an airplane three times the cost including a Garmin 650 (value ~15K). Built with loving care and attention to detail. Bushel basket of documentation. Generous useful load that easily accommodates full fuel and two 200+ lb humans. Always hangared in dry Santa Rosa, CA. See digitized logbook...
...more
.
Nobody makes a better aircraft kit than Van's. They are tough to find and this one will go fast. This aircraft comes with a recent annual and a paint job if desired. This aircraft was designed by a builder in NY and completed and upgraded by a CFI in Seattle area. Airframe: TTAF: 500 Engines: Lycoming Props: Prop has about 300 Hours...
...more
.