Beech Bonanza 33 aircraft for sale
---
Upgraded with IO-550 Engine and Tip Tanks. Private Aircraft, Hangared, Previously registered in Germany as D-EKVE, Imported in Switzerland in April 2003 Maximum Take Off Weight: 1383 kg Fuel Capacty: 114 USG Swiss Noise Class D Noise Level: 77.4 dB(A), measured according ICAO Annex 16, Vol. 1, Chapter 10 Specifications subject to verification by purchaser Airframe: Total Time: 2145 Wing ...
...more
.
Beautiful well priced E33A. Sandal EHSI 3308 Garmin 40W Garmin 400 gps Garmin 34f for ADS-B in and out Century IIB Strike Finder JPI 700 with fuel flow GAMI Injectors Whelen LED nav and strobes and rotating beacon Upper and Lower LED landing lights. EXtensive annuel done by Biggs Aircraft Ceramic coated paint AD's complied with. Airframe: TTAF: 4,730 Engines: Continental TSN: 4730 SMO...
...more
. IO-550B 1356 SFRM (1900 TBO). Garmin 430W and 345 w/ADS-B in and out. STEC 60 Dual yokes Airframe: Total Time: 2,573 Engines: CONTINENTAL IO550B Time: 1356 SFRM TBO: 1900...
...more
.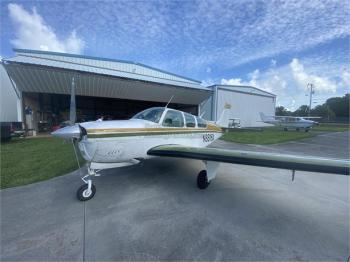 NEW GARMIN AUTO PILOT with NEW Dual G5s, NEW Garmin Touchscreen GPS, Garmin ADSB, New Custom Leather Interior, Low Time Airframe. Dual Yokes, Turn Key Bonanza. Airframe: Total Time: 3,178 Engines: 1123 Since Factory 1991 Props: Three Bladed Prop 560 SPOH...
...more
.