Beech Bonanza 35 / V35 aircraft for sale
---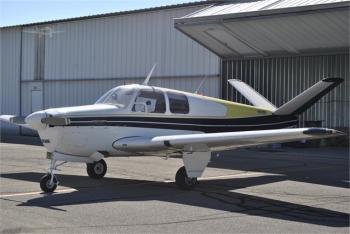 885 Since Overhaul on E-185 Engine. Hartzell 2 Blade Hydraulic Prop, Intercom, 1 Yoke, Dual Brakes, Strobes, Hangared, All Logs Airframe: 4655 Hours Since New Engine(s): 884 SMOH Continental E-185-8 Props: Prop Specs725 Since Overhaul in 1999 Hartzell 2 Blade Hydraulic...
...more
.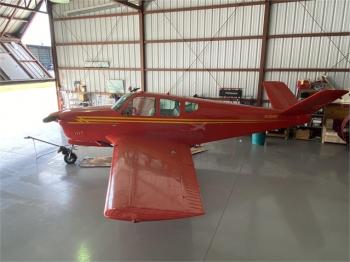 6666TT 386 SMOH 386 SPOH, ADSB King Digital KX-155, Beech Classic in Super Clean Condition. Hangared here in Stuart FL Airframe: Total Time: 6666.1 Engines: 386/386 SMOH Props: 385 Prop Hours Since New Hartzell Hydraulic Propeller...
...more
.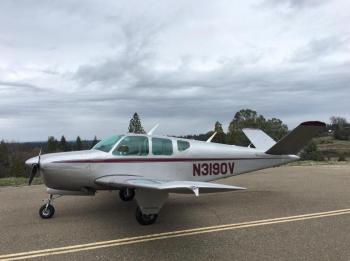 Airframe Time: 4820 Hours Total Time. Engine Time: 355 Hours SMOH on E-225-8 Continental. Prop Time: 355 SPOH on Two blade Beechcraft electric in-flight adjustable prop. Useful Load: 000 lbs. Annual Due: October 2021....
...more
.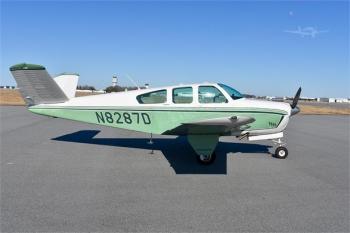 N8287D 1958 J35 Bonanza, Serial No. D-5371, 3695 Total Time, IO-470C 250 Horsepower Fuel Injected Engine 650 Since Major Overhaul, GAMI Fuel Injectors, Two Blade Prop 850 Since Overhaul, One Piece Speed Sloped Windshield, New Style Instrument Panel, S-Tec 30 Autopilot with Altitude Hold, GPSS Steering and Yaw Damp, Aspen EFD-1000 Pro EFIS Primary Flight Display, Garmin GNS-430W GPS/Nav/Com w WAA...
...more
.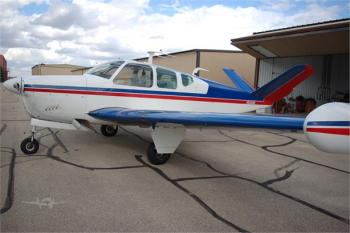 Clean K35 Bonanza with recent interior, glass and Garmin GTN650 GPS. This well maintained Bonanza has been kept in a heated hangar and is looking for a new home. Total time is 3794 hours and it has 1158 hours since engine overhaul. Airframe: Total Time: 3,794 Engines: Time: 1158 SOH ...
...more
.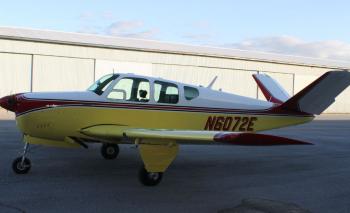 Cleanest, Lowest Total Time Vintage Bonanza Available! Airframe: TTAF: 1324 Engines: Time: 237 SMOH Props: Time: 66 SMOH...
...more
.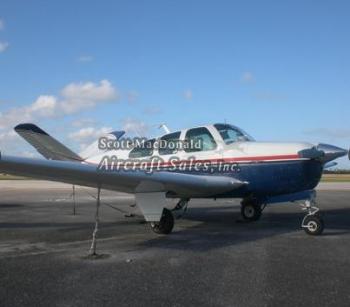 Airframe: 6020 Total Time Since NEW Engine Specs: 825 SMOH Prop(s): 412 SPOH Don't miss the chance to own this aircraft. Click
here for more details.
.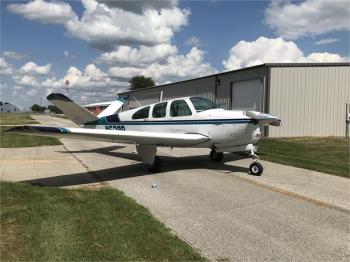 1961 Beechcraft N35 - 340 SMOH, Garmin 430, STEC 50, ADS-B out Airframe: 5940 Hours Total Time Complete logs Damage history - nose gear collapse in 1984, then in 1985, gear up in 1989. Engines: 340 Hours SMOH by Mena Aircraft Engines in May 2012. Engine installed on Baron N60LL. N60LL totaled due to ground damge, engine removed. 40 Hours since prop strike tear down and inspection do...
...more
.
Classic Beech V35 Bonanza for sale Airframe Details: Total Airframe Time: 4954 Hrs Engine(s) Details: Engine: Continental IO-520-BA TSMO: 792 Hrs Prop: Hartzell PHC-C3YF-1RF TSMO: 214 Hrs...
...more
.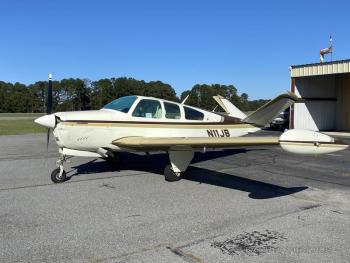 $119,900 • ASKING PRICE SLASHED • This V35B is exceptional with only 2,800 damage free hours. 1,310 on a Factory Reman. It has original paint and interior still in excellent condition since it has been hangared its whole life. 120 gal. with Osbourne tips, STEC 60-2 AP, Graphic Engine Monitor, and full IFR stack with ADSB in and out including HSI and WX10 stormscope. It is in annual and has...
...more
.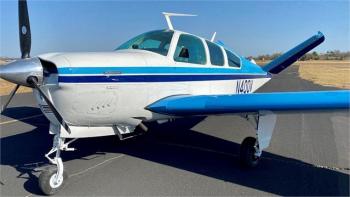 A low time, 2-owner, V35B with Factory Reman, Fresh Top Overhaul, GNS-430, KX-165, King HSI, STEC-30 Autopilot with GPSS. Always hangared. Fresh September Annual, ready to go. Airframe: 2127 hours Total Time Since New Engines: 570 hours on Factory Reman Engine (3/1995) 11 hours since Top Overhaul of All Six Cylinders by Premier Aircraft Engines (Aug 2019) Make: Continental / Model: IO-52...
...more
.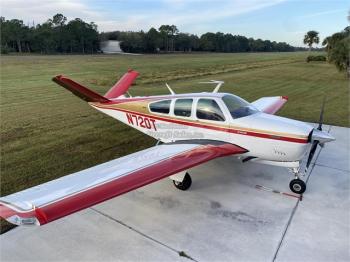 SOLD!! Super Clean V35B, LOW Time 3720TT 818SMOH 25 STOH, Dual Garmin 430s, Garmin GTX 345ADSB in and out, WAAS, STEC 60 Altitude hold, three bladed prop, radar altimeter, Dual Yokes If you are in the market for a Sharp Hangared Beech Airframe: Total Time: 3720 Complete Logs: Yes Engines: 818 SFRM 25 Since Top Overhaul March 2019 Props: McCauley 3A32C76SMR 818 SPOH...
...more
.