Beech Bonanza 35 / V35 aircraft for sale
---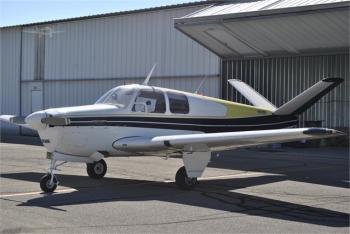 885 Since Overhaul on E-185 Engine. Hartzell 2 Blade Hydraulic Prop, Intercom, 1 Yoke, Dual Brakes, Strobes, Hangared, All Logs Airframe: 4655 Hours Since New Engine(s): 884 SMOH Continental E-185-8 Props: Prop Specs725 Since Overhaul in 1999 Hartzell 2 Blade Hydraulic...
...more
.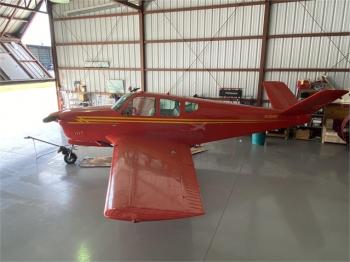 6666TT 386 SMOH 386 SPOH, ADSB King Digital KX-155, Beech Classic in Super Clean Condition. Hangared here in Stuart FL Airframe: Total Time: 6666.1 Engines: 386/386 SMOH Props: 385 Prop Hours Since New Hartzell Hydraulic Propeller...
...more
.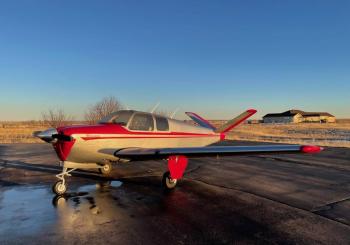 1947 Beechcraft Bonanza. Immaculate Condition! Flies Beautifully! Airframe: TTAF: 4682 Engines: ESOH: 178 Props: PSOH: 115 . . . ...
...more
.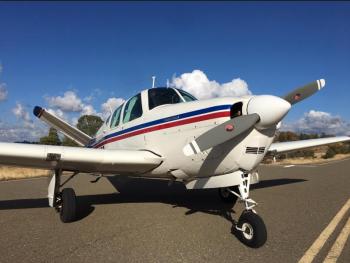 Airframe Time: 5320 Hours Total Time Engine Time: 357 Hours SMOH Continental E-225-11 (225HP) Eagle Engines Reman (2007) Propeller Time: 5 Hours SPOH on McCauley two blade (Hydraulic not electric) Annual Due: June 2021 Useful Load: 912 Lbs...
...more
.
Private aircraft Always hangared Third owner since new No damage history In very good condition Possibility to take over existing Hangar Space rental in Bad-Ragaz!!! VAT not paid in the European Union Annex II Aircraft, Permit to Fly valid 2 years Possibility to install Auto Fuel STC for the use of MOGAS Airframe: Total Time: 3060 Private aircraft Always hangared Third owner s...
...more
.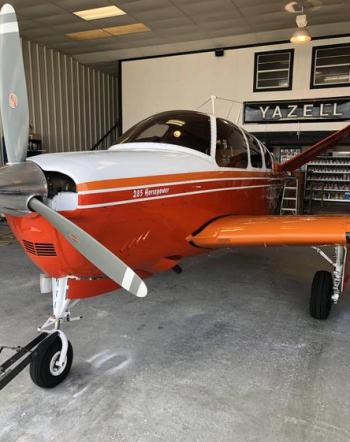 DON'T MISS OUT • IMMACULATE '54 Bonanza E-35 for sale TT-5600 only 440 hrs since factory NEW ...
...more
.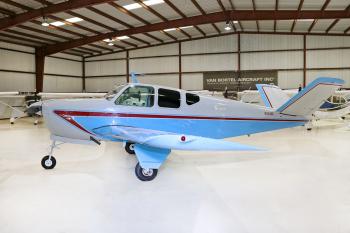 538 SMOH. ADS-B In/Out. $89,500 Airframe: Total Time: 5,176 Engines: Time: 538 TBO: 2000 Don't miss the chance to own this aircraft. Click
here for more details.
. Check out this panel! Excellent Condition - Ready to go. Hangared at SCD (Sylacauga, Alabama) Airframe: TTAF: 5152 Engines: Continental SMOH: 1756 Props: SPOH: 1034...
...more
.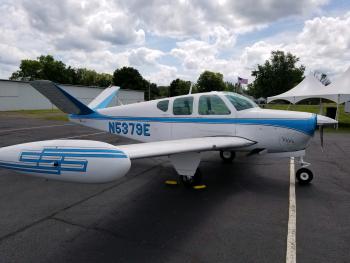 Airframe: TOTAL TIME: 4875 Hours Engines: ENGINE TIME: 1120 SMOH Continental IO-470C 1500 TBO Props: PROP TIME: 43 On New McCauley 2 Blade Prop...
...more
.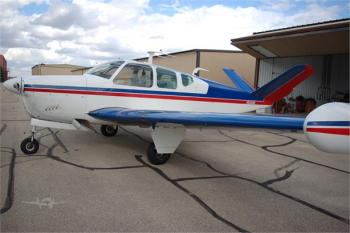 Clean K35 Bonanza with recent interior, glass and Garmin GTN650 GPS. This well maintained Bonanza has been kept in a heated hangar and is looking for a new home. Total time is 3794 hours and it has 1158 hours since engine overhaul. Airframe: Total Time: 3,794 Engines: Time: 1158 SOH ...
...more
.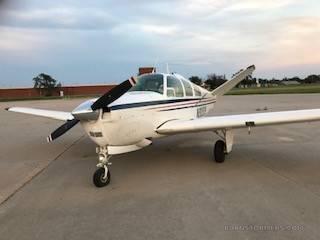 N9303Y TTAF 4,136, IO470-C 250 HP, TSO 1,340, McCauley Prop w new Spinner 358 since new, 2 King KX155's, King KMA Audio Panel, Narco AT165 Transponder checked Sept 2020, Complete Logs, New Paint 2006, One Piece Windshield, Large 3rd Window, Aux Fuel Tanks, 5th Seat Kit, Straks, Engine Heating Pad, Annual Completed Oct 2020, B-1 Autopilot, No ADSB...
...more
.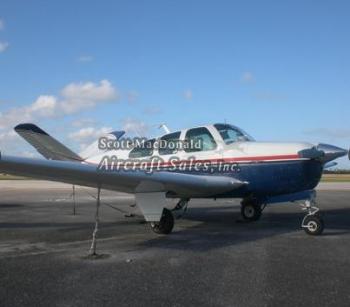 Airframe: 6020 Total Time Since NEW Engine Specs: 825 SMOH Prop(s): 412 SPOH Don't miss the chance to own this aircraft. Click
here for more details.
.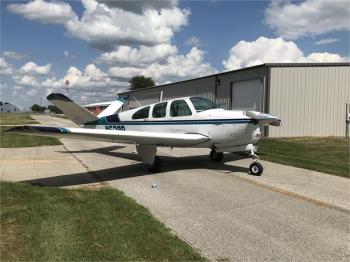 1961 Beechcraft N35 - 340 SMOH, Garmin 430, STEC 50, ADS-B out Airframe: 5940 Hours Total Time Complete logs Damage history - nose gear collapse in 1984, then in 1985, gear up in 1989. Engines: 340 Hours SMOH by Mena Aircraft Engines in May 2012. Engine installed on Baron N60LL. N60LL totaled due to ground damge, engine removed. 40 Hours since prop strike tear down and inspection do...
...more
.