Beech Bonanza 35 / V35 aircraft for sale
---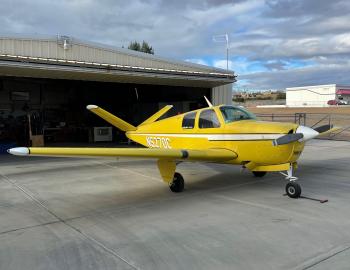 Gorgeous 1950 Beechcraft Bonanza owned by the same gentlemen for more than 40 years. Always hangered and stored at the families fly in community home and hangar in Hesperia California. This Aircraft is an absolute speedster, cruising at 180 Knots with its light weight airframe and hot rod engine. The Motor was upgraded to the Continental IO-520BA by the owner in 1993. Most of the work was done by ...
...more
.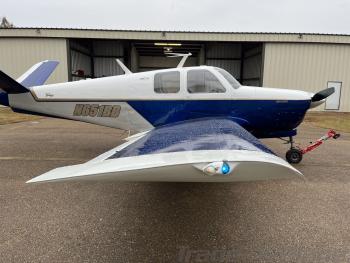 I have the logs digital. 1950 Beechcraft bonanza B35 TT 7346, TSMO 137, TSTO 0 Last annual performed 8/12/22, Prop AD complied with March 2023 New seats and side panels from Airtex Products Inc. Low time Continental E225-8 engine installed with overhauled cylinders from J&J Air Parts Inc. New magnetos, New hoses, New engine mounts, New harnesses, New aft baffle, New mufflers, new stainles...
...more
.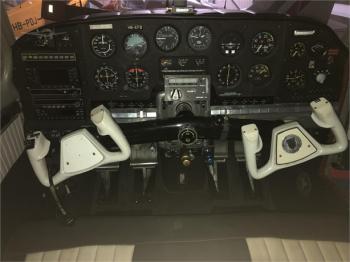 Very nice classic oldtimer V-Tail Bonanza! Imported in Switzerland from USA in November 1962 with 1635 hours Airframe: Total Time: 3,953 Engines: Engine Continental E-225-8, S/N: 35890-D-1-8-R TSOH: 766:38 Overhauled 20/11/1972 ba T. Wili, Bern and stored preserved until installation on July 6, 1976 Corrosion inspection performed in June 2019 with removal of accessory gearbox, inspecti...
...more
.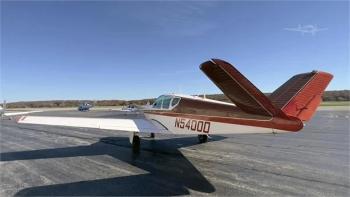 1957 Beechcraft H35 Bonanza, 4627 TTSNEW, 792 SMOH, No Damage, Complete Logs, ADS-B Out Compliant, Always US Registered. Garmin G5 AATD, Garmin HSI, Garmin GNC 355, Garmin GMA 345 Audio Panel, Appaero Stratus ESG Transponder Airframe: Total Time: 4,627 Engines: Continental 470G Engine 792 SMOH 1500 TBO ...
...more
.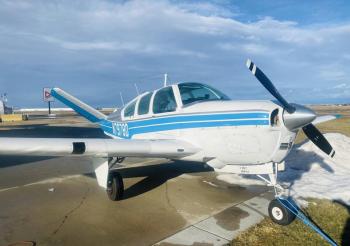 Beautiful H35, 4200TT 380 SMOH IO-470 250hp. McCauley Hydraulic Prop 380 SMOH, Ruddervators overhauled in 2019, Fresh Annual, 60 gallons fuel, Century 2 autopilot, ADSB out, Speedslope glass, Dshannon Belly Strake, alternator, Dshannon instrument panel with modern switches, circuit breakers and center stack radios, Dshannon enlarged rear windows and larger baggage area, Dshannon improved air venti...
...more
.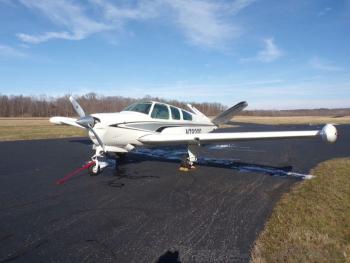 Airframe: • Aircraft Is In Excellent Condition • Tach Time 2851.0, Total Time 2851.0 Engines: • Continental IO-520-BA • Total Time 2610.5, Time Since Major Overhaul 140.5 Props: • McCauley 2P36C23-P-F-G • Time Since Major Overhaul 138.2...
...more
.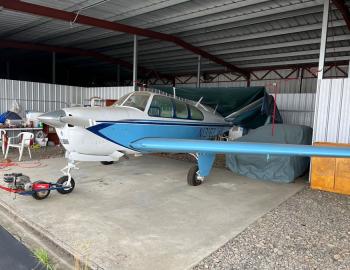 This 1961 Beech N35 "Bonanza" is a great aircraft with a engine that has only 633 hrs on the new engine installed. Airframe Details: Total Time on Airframe: 8,674 Hours Full logs available Engine(s) Details: Engine OEM: Continental Motors Model: IO-470-N24 Full Logs available TSN: 633 Hrs Prop OEM: Hartzell Prop Model: BHC-L24F-IBF PTSN: 633 Hrs ...
...more
.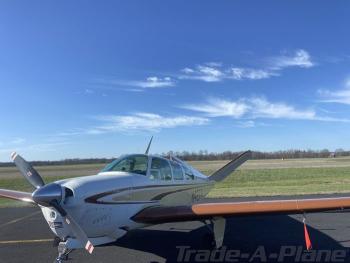 This airplane has been owned by the same owner for around 20 years. N427T is a great example of classic Bonanza. Annual 3/5/2023. NO DAMAGE all logs since birth. All logs are in digital format and can be available for viewing upon request. Airframe: TTAF: 4285 Engines: Time: 1347 SMOH IO-470-N comps 1.74 2.76 3.74 4.74 5.78 6.72 new mufflers less than 20 hrs ago. Props: Time: 4283 ...
...more
.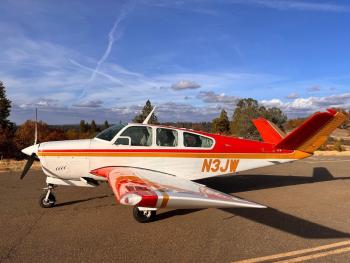 Aircraft Total Time: 4803 Hours Total Time Engine Time: 1300 SMOH on IO-520 Continental (with 1700 TBO) Propeller Time: 943 SPOH on McCualey three blade Annual Due: December 2023 Useful Load: 1153 Lbs...
...more
.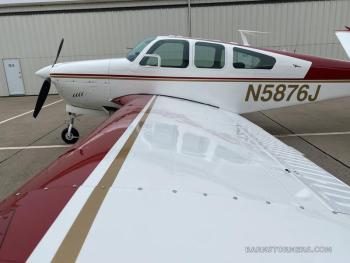 Airframe: TTAF: 7038 Engines: SMOH: 980 Long Range Fuel 80 gal. Garmin Panel, GNS 530w, GNS 430w, GTN 330ES w/ADS-B out, Cent IIb A/P, Insight Eng Mont, Rosen Visors, Shoulder Harnesses. LED Landing and Taxi Lights. Cleveland Wheels and Brakes. Fresh extensive Annual, including complete fuel injection system rebuild. Aircraft located at Denton, TX - KDTO....
...more
.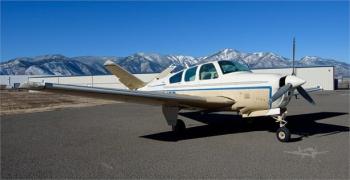 N354DP 1966 Bonanza V35, Serial No. D-8309, 5900 TT, IO-520BB 285 Horsepower Engine 500 Since Major Overhaul and Western Skyways Turbo-Normalizing Conversion with D'Shannon Engine Baffles, 3 Blade Prop, S-TEC 30 Autopilot integrated to Aspen EFD-1000 PRO EFIS Glass Panel with Altitude Hold. Standby True Airspeed, G5 EFIS Artificial Horizon, Altimeter, Turn and Bank. N354DP has the New Garmin GTN...
...more
.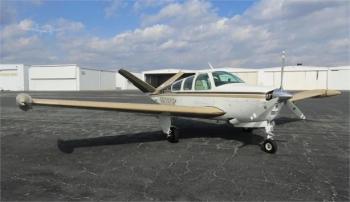 N8080R 1969 Bonanza V35A, Serial No. D-8993, 5300 Total Time Since New, IO-520BB 285 Horsepower Engine 575 Since Major Overhaul w GAMI Fuel Injectors, 3 Blade Prop, Dual Garmin G5 EFIS Primary Flight Display for Attitude Indicator and HSI, Garmin GTN-650Xi GPS/Nav/Com w WAAS, King KX-155 #2 Nav/Com. N8080R has Garmin GMA-345 Digital Audio Panel with 3 light Marker Beacons and Built-in 4 Place In...
...more
.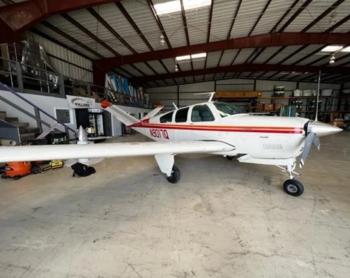 Circumstances…….1970 V35B, 4500 TT, 800 SFRMN (IO-550 - 300 HP), 100 SNEW Hartzell Propellor, Collins Microline, King KN-64 DME, KLN-89B GPS, Argus 7000 Moving Map, BFG WX-950 Stormscope, JPI EDM-700 Engine Monitor, Garmin GTX-345 Transponder w ADS-B In/Out, Century 2000 A/P, PN-101 HSI, Electric Trim, G & D Thermal Panel Window Inserts, December Annual, NDH, GAMI Injectors, complete copy of ...
...more
.