Cessna 150/152 aircraft for sale
---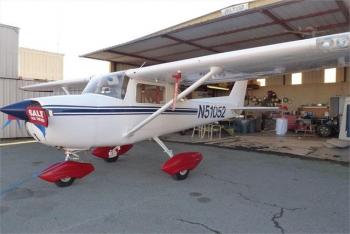 Great super low time engine and airframe trainer 150J. Earn your ticket then turn the plane over or keep it for inexpensive jaunts. Shows very well inside and out. See bottom of ad for logbooks. Airframe: Total Time: 2962 Engines: Time: 212 SMOH TBO: 1800 Engine transferred from another plane in 1972 following a ground loop. Autogas STC Props: McCauley ...
...more
.
This 1969 Cessna 150J has been meticulously maintained, and always hangared. A great example of a pristine Cessna 150J, this 1969 model has an overhauled engine with only 137 hours and a propeller with only 212 hours. Painted in 2012, is white, charcoal and red, and is in fantastic shape (rated 9+). The interior is white with grey seats and while gently used, is very nice (rated 8+). Avionics incl...
...more
.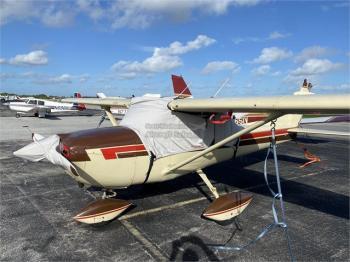 Vet Low Time 2267 Total time !!! Super low engine 38 SMOH 150 HP STOL Kit Dual Coms , ADSB, Great Time builder, Cheap to fly retirement toy Airframe: Total Time: 2267 Engines: 38 SMOH TBO: 2000 150 HP bush conversion Lycoming 0-320 Engine...
...more
.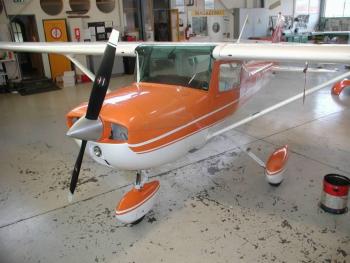 Cessna F150 Reims Very clean aircraft Airframe: TT: 4400 hrs Engines: Engine NotesEngine, Teledyne Continental Motor, Rolls Royce O-200-A, TT: 4400 hrs TSOH: 1150. Overhauled in Nov. 92 by Mecanair. Shock loading inspection performed in Nov. 2003, at TSOH: 370 by Airbase New original, new style cylinders, 0 hrs since new Carburettor overhauled in 2019 Props: Propeller, Mc Cauley1A102/OCM...
...more
.
Introducing N94584 AKC Aviation is proud to present this Midwest Based 1983 Cessna 152 II. 3117 SMOH, 1897 STOH, Stratus ESG/3i ADS-B (In/Out with AHRS), Intercom, Nav/Com, October 2020 Annual. Airframe: 7676 Total Time Engines: 3117 SMOH 1897 STOH Lycoming 0-235-N2C S/N L23911-15 Compressions at last annual October 2020 68, 78, 76, 78 over 80 Props: 2347 SNEW Sensenich / Two...
...more
.