Cessna 182 Skylane aircraft for sale
---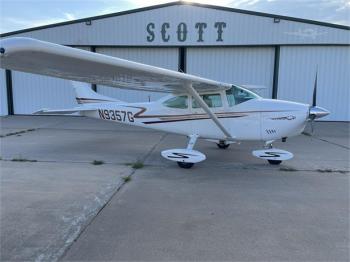 Garmin equipped P-Ponk 300 HP Cessna 182P - Mangum OK - 2K4 Airframe: Total Time: 11,475 P-Ponk 300 HP Super Eagle Conversion 11475 Total Time Damage history - See FAA airworthiness file in service logs for 337 documentation - 7/2002 nosegear repair - 8/1986 nosegear repair - 12/1976 repair Engines: CONTINENTAL O47050 P-Ponk 300 HP conversion w 235 hours SMOH Props: McCauley T...
...more
.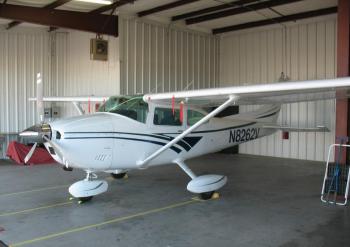 Airframe: 3159 TTAF Engines: Texas Skyways Continental O-520-F/TS 415 SMOH Don't miss the chance to own this aircraft. Click
here for more details.
.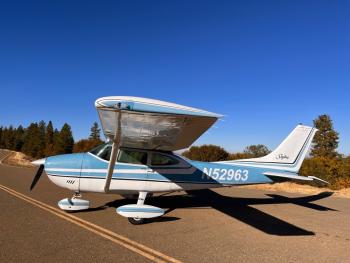 Aircraft Total Time: 3061 Hours Total Time Engine Time: 627 Hours SMOH on 0-470R Continental, 230 HP Propeller Time: 627 SPOH on McCauley two blade Annual Due: November 2023 Useful Load: 1148 Lbs...
...more
.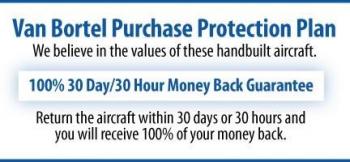 ADS-B Out, Trade In's Welcome! Call for Details! Airframe: Total Time: 2,617 Engines: Time: 785 SMOH TBO: 2000...
...more
.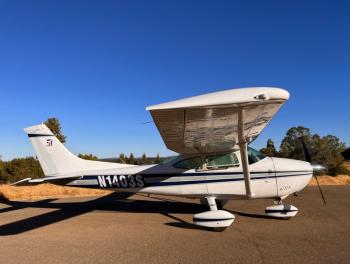 Aircraft Total Time: 4390 Hours Engine Time: 528 SMOH on P-Ponk 470-50 (520) Silver Eagle, 270 HP Propeller Time: 528 Since New on McCauley C230 two blade Annual Due: May 2023 Useful Load: 1180 lbs...
...more
.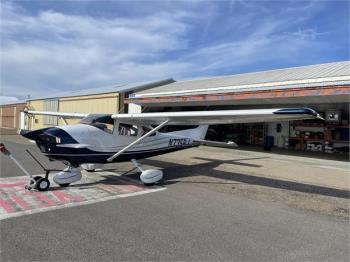 Equipped with the Peterson Conversion High-Lift Canard STC, this one-of-a-kind 182 thrives in short field conditions. The airplane has a fully loaded avionics panel with a Garmin GTN 750W, Garmin GTN 650W, Aspen Evolution 1000 Pro, and STEC 55X Autopilot. Many other features and upgrades on the airplane including the Continental IO-470F Fuel Injected Engine STC (260hp) and the Long-Range Fuel Capa...
...more
.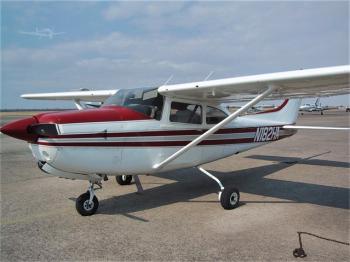 Airframe: Total Time: 6630 Engines: 235 HP Lycoming O-540 Estimate 1,626 hours SMOH (Needs to be confimed) 300 hours since new crankshaft, due to A.D. requirement 2,000 hour TBO Props: McCauley ...
...more
.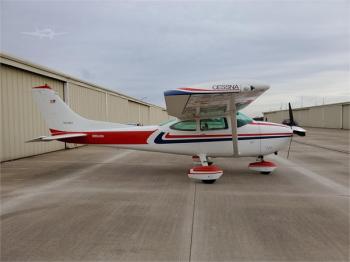 CESSNA 182Q W ONLY 2075TT, 215 HOURS ON ENGINE W BONAIRE 252HP CONVERSION, ADS-B COMPLIANT, THREE BLADE PROP. $200,000.00 1978 CESSNA 182Q BONAIRE 252 CONVERSION * HANGARED – INDIANA, WISCONSIN, ILLINOIS, TEXAS, VIRGINIA HISTORY * NO DAMAGE HISTORY * COMPLETE LOGS Engines: CONTINENTAL O470 w BONAIRE 252 HP CONVERSION DONE IN 1998 : 215 HOURS SFRM 252 HORSEPOWER W 2000 Hour TBO ...
...more
.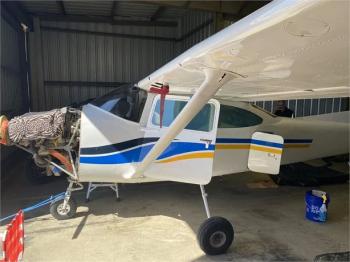 Super Low Time Q model, Getting Extensive Fresh annual this November22 ONLY 2637.8 ​Engine: ​​​​​Engine Fact Reman ​​​​380 Prop 380 Airframe: Total Time: 2,637 Engines: INTERCONTINENTAL DYNAMICS Time: 380 SMOH TBO: 1700 Props: Time: 380...
...more
.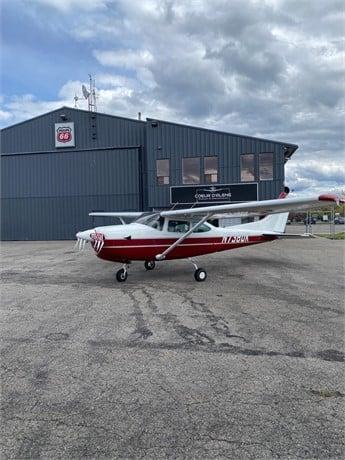 -1979 Cessna 182RG N738QK Serial# R18200953 -Landing gear power pack rebuilt 19.7 hours ago (4/11/19) -Damage history with form 337 document repair. Gear up landing 8/3/83 with proper log book entries and documentation for repair. Airframe: Total Time: 2,943.6 Engines: Time: 983 SMOH TBO: 2000 Compressions at last annual 1,72--2,74,--3,72--4,78--5,74--6,78 Props: McCauley TSOH 94...
...more
.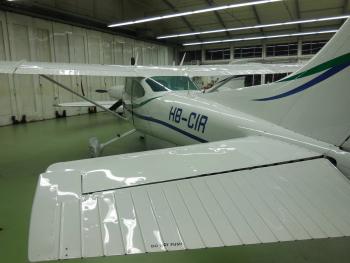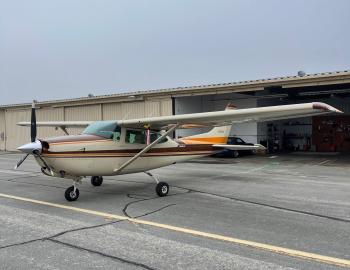 Just listed this beautiful 1980 TR182RG for sale in Torrance California. The high time motor runs great so you can fly it while you wait for an overhaul spot. All compressions are above 77/80. It has great looking paint and a nice interior that was done in 2013. IFR certified with a Aspen PFD 1000 and Garmin GTN 650. It has a current annual and is not due until April 2023. AFTT: 3443 All Log...
...more
.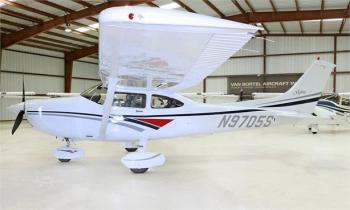 ADS-B Out. Trade In's Welcome! Call for Details! Airframe: Total Time: 1,390 Engines: Time: 1390 TBO: 2000...
...more
.