Cessna 206 Amphibian aircraft for sale
---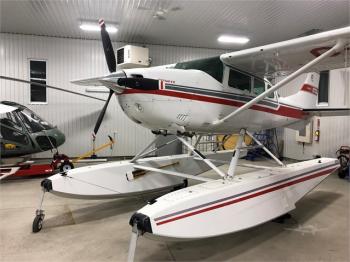 1981 CESSNA U206G-550, SMOH 450 Since Factory New on Continental IO-550 Conversion, SPOH PROP NEW 2019, AEROCET 3400 AMPHIBIOUS FLOATS, FACTORY FLOAT KIT, COMPLETE SET OF WHEEL GEAR R/N 8119 AEROCET 3400 AMPHIBIOUS FLOATS FACTORY FLOAT KIT COMPLETE SET OF WHEEL GEAR ROBERTSON STOL FLINT WING TIP EXTENSIONS LONG RANGE FUEL HIGH GROSS TO 3800 ROSEN SUN VISORS GEAR ADVISORY SYSTEM PITOT ...
...more
.
1999 CESSNA 206 TURBINE-AMATEUR BUILT , TT 844.5, SMOH: 869.5 SNEW, 250-B17C 420 HP (Allison) Cycles 684, SPOH: 180.3 Hartzell HC-B3TF-7, BASIC KING SILVER CROWN IFR EQP'D, WIPLINE 4000 FLOATS, CANADIAN EXPERIMENTAL CATEGORY, LOCATION: QUE. Ref. #7326 WIPLINE 4000 AMPHIBS WHEEL GEAR FLI-LITE WHEEL SKIS AVAILABLE (25,000 EXTRA) Empty at 2674 lbs (on amphib floats) and gross at...
...more
.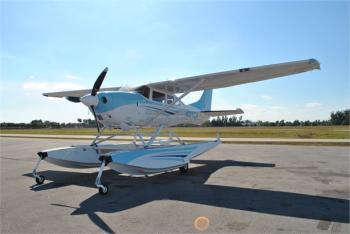 NEW to Market- Garmin G-1000 Panel with Wipaire 3450A Amphibious Floats!!! ADSB, CREW DOOR MOD, Reversing Prop, Good Looking Aircraft. Complete Logs Airframe: Time: 1426 TBO: 2000 Engines: Time: 1426 Props: 440 Since NEW MT Reversible Composite Prop...
...more
.