Cessna 336 / 337 Skymaster aircraft for sale
---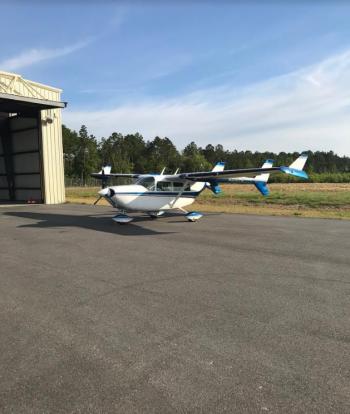 HERE IS PROBABLY THE NICEST 336 IN THE WORLD. GARMIN PANEL, S-TEC AUTOPILOT, TONS OF MODS, AND GREAT PAINT AND INTERIOR. 3250 Total Time Since New 360 SMOH Front Engine 750 SMOH Rear Engine 108 SNEW Front Prop (MT 3-blade) 91 SNEW Rear Prop (MT 3-blade) All Logs Since New No Known Damage History ( I guarantee it's never had a gear up) Annual Due 9/22...
...more
.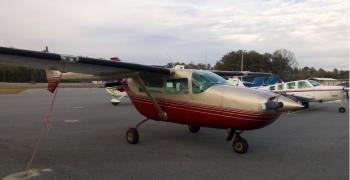 1967 Cessna T337B Turbo Skymaster 148 US gallons fuel Interior is good shape Robertson STOL equipped TTAF 3390 SMOH Front and Rear 1150 Props replaced 6/2016 good til 2026 Annual completed Jan 4 2021 ...
...more
.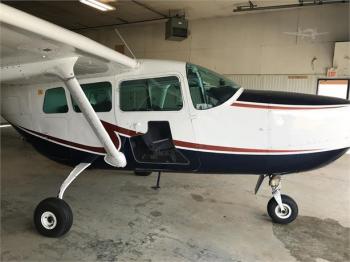 Edmonton based 337. Will be sold with a fresh annual Airframe: Total Time: 7,012 Engines: Time: 455/455 SMOH Props: Time: 291/291 Overhauled 05/06/2010 Props will be overhauled prior to delivery...
...more
.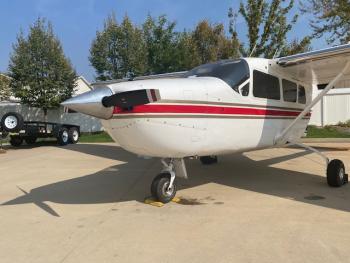 3300 Total Time Since New 475 SFREM Front Engine 1475 SMOH Rear Engine (good compressions and running great) 20 SOH Both Props by San Antonio Propellor All Logs since New Annual due December 2021 Complete Logs...
...more
.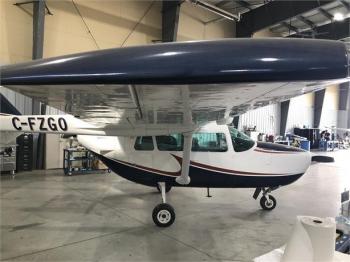 CANADIAN COMMERCIALLY REGISTERED. Airframe: Total Time: 3,162 Engines: Time: 1439/456 TBO: 1500/1500 Props: Time: 456/456 Props due 2026 ...
...more
.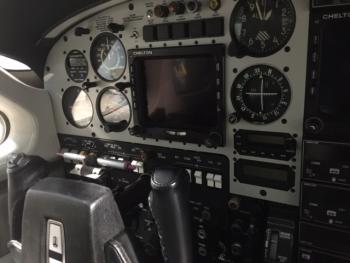 3550 Total Time Since New 625 SFREM Both Engines (310 hp engines) 600 Since New Both Props (Hartzell 3 blades) Annual due 12/21 All Logs NDH...
...more
.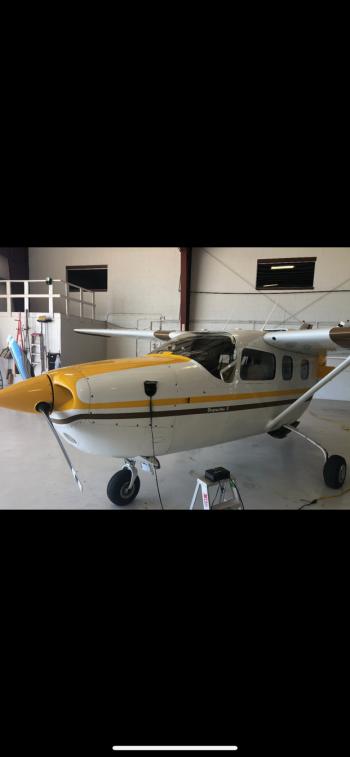 THIS IS A VERY NICE 337 G WITH THE BIG GAS TANKS, GARMIN 530, AND S-TEC55X!!!! THESE LATE MODEL NORMALLY ASPIRATED 337S ARE GETTING HARD TO GET. AND LOW TIME ENGINES….THIS ONE WON'T LAST LONG…… 2490 Total Time Since New 340 SNEW Front Engine 285 SFREM Rear Engine 270 SOH Both Props 0/0 STOH Engines All Logs since New Annual due July 2021 ...
...more
.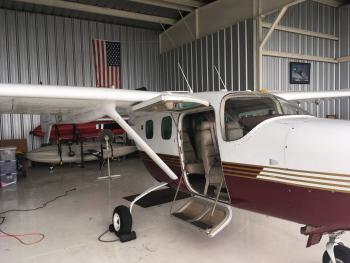 THIS IS A VERY NICE 337 G WITH THE BIG GAS TANKS. GARMIN 530W, STOL, ONE PIECE WINDSHIELD, GEAR DOOR MOD, AND S-TEC AUTOPILOT MAKE THIS A SPECIAL AIRPLANE. PLUS, IT HAS ADS-B IN AND OUT. NORMALLY ASPIRATED G MODELS ARE GETTING HARD TO GET........ 3150 Total Time Since New 1153 SMOH Front Engine 1596 SFREM Rear Engine 450 SOH Props All Logs since New Annual due June 2020 ...
...more
.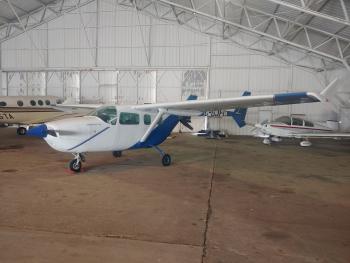 HERE IS A 1976 CESSNA 337G WITH GOOD ENGINE AND PROP TIMES. IT IS ON CANADIAN REGISTRY BUT IT IS HERE IN THE US. THE ANNUAL NEEDS TO BE DONE AND AN IMPORT C OF A IF YOU'RE GOING TO KEEP IT IN THE STATES. SO IT NEEDS AN ANNUAL, INTERIOR, AND RADIOS BUT IT IS A 1976 337G. 2708 Total Time since New 551 SMOH Front Engine 557 SMOH Rear Engine All Logs since New 55/57 SPOH (2001) Annual D...
...more
.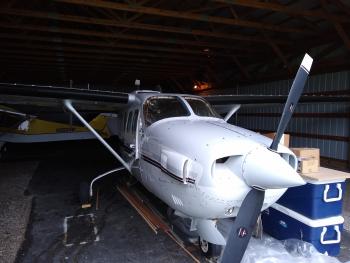 HERE IS A DIAMOND IN THE ROUGH. A 1976 MODEL THAT HAS THE LONG RANGE TANKS AND SLIDING REAR SEATS. THIS IS THE MOST SOUGHT AFTER MODEL. LOW TOTAL TIME AND ENGINE TIMES, PLUS A BUNCH OF AVIONICS THAT NEED TO BE INSTALLED. OUT OF ANNUAL FOR ABOUT 15 YEARS. A LOT OF AIRPLANE FOR THE $. 1525 Total Time Since New 275 SFREM Front Engine 275 SFREM Rear Engine 50 SOH Rear Prop All Logs since N...
...more
.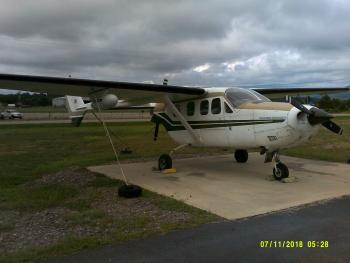 HERE IS A MUCH DESIRED H MODEL P337 WITH LOW TOTAL TIME AND FULL DE-ICE!!! THIS HAS THE SLIDING REAR SEAT AND 148 GALLONS OF FUEL!!! IT NEEDS AN ANNUAL. THIS WILL BE A PERFECT PLANE TO PUT YOUR PAINT, INTERIOR, AND AVIONICS ON IT!! 2045 Total Time Since New 13 SMOH Front Engine with VAR crank (2007) 500 SMOH Rear Engine 500 SOH Both Props Annual is Due All Logs since New NDH...
...more
.