Cessna 336 / 337 Skymaster aircraft for sale
---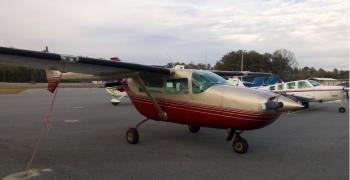 1967 Cessna T337B Turbo Skymaster 148 US gallons fuel Interior is good shape Robertson STOL equipped TTAF 3390 SMOH Front and Rear 1150 Props replaced 6/2016 good til 2026 Annual completed Jan 4 2021 ...
...more
.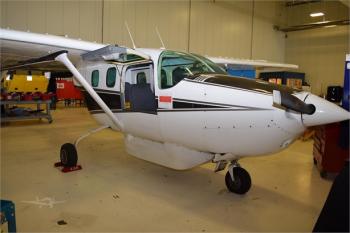 Canadian Registered 337G ready to go. Commercially operated. Airframe: Total Time: 6,469 Engines: Time: 202/47 TBO: 1500/1500 Props: Time: 47 Props due 2030 and 2031...
...more
.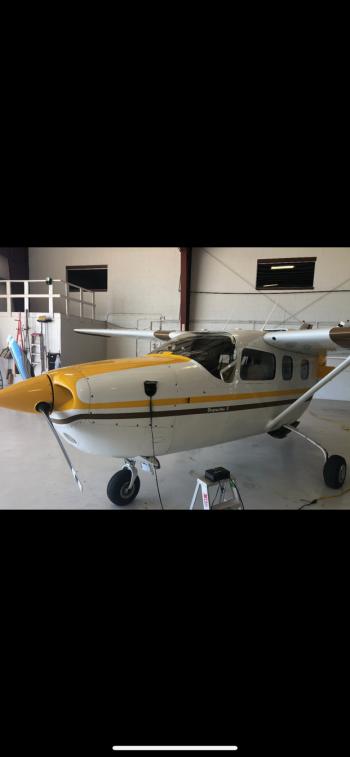 THIS IS A VERY NICE 337 G WITH THE BIG GAS TANKS, GARMIN 530, AND S-TEC55X!!!! THESE LATE MODEL NORMALLY ASPIRATED 337S ARE GETTING HARD TO GET. AND LOW TIME ENGINES….THIS ONE WON'T LAST LONG…… 2490 Total Time Since New 340 SNEW Front Engine 285 SFREM Rear Engine 270 SOH Both Props 0/0 STOH Engines All Logs since New Annual due July 2021 ...
...more
.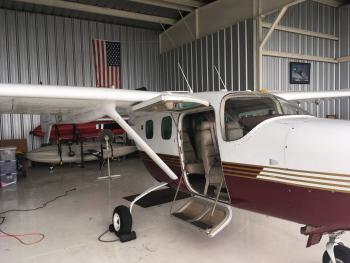 THIS IS A VERY NICE 337 G WITH THE BIG GAS TANKS. GARMIN 530W, STOL, ONE PIECE WINDSHIELD, GEAR DOOR MOD, AND S-TEC AUTOPILOT MAKE THIS A SPECIAL AIRPLANE. PLUS, IT HAS ADS-B IN AND OUT. NORMALLY ASPIRATED G MODELS ARE GETTING HARD TO GET........ 3150 Total Time Since New 1153 SMOH Front Engine 1596 SFREM Rear Engine 450 SOH Props All Logs since New Annual due June 2020 ...
...more
.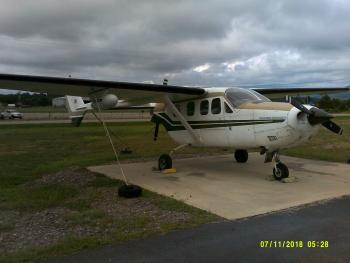 HERE IS A MUCH DESIRED H MODEL P337 WITH LOW TOTAL TIME AND FULL DE-ICE!!! THIS HAS THE SLIDING REAR SEAT AND 148 GALLONS OF FUEL!!! IT NEEDS AN ANNUAL. THIS WILL BE A PERFECT PLANE TO PUT YOUR PAINT, INTERIOR, AND AVIONICS ON IT!! 2045 Total Time Since New 13 SMOH Front Engine with VAR crank (2007) 500 SMOH Rear Engine 500 SOH Both Props Annual is Due All Logs since New NDH...
...more
.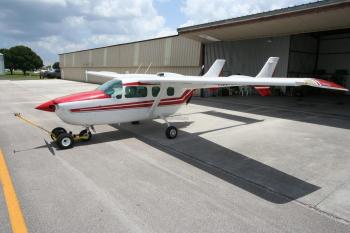 Late Model 337 with Completely Upgraded State of the Art Panel IFD-550 IFD440 GTX 345 ADSB in and out, GDL69A, HSI, Flight Director, Excellent Paint and Interior Robertson STOL Kit Airframe: 5021 Total Time Since New Engines: Time: 1666/809 SMOH Props: 984/1098 SPOH ...
...more
.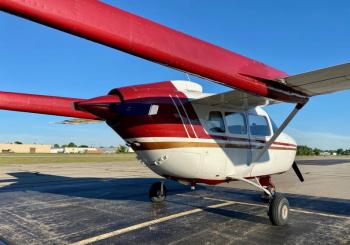 VERY WELL CARED FOR CESSNA 337 HEAVILY MODIFIED AND UPDATED MAINTAINED PRIMARILY BY JOHN RUSSMAN. VERY WELL KNOWN IN THE 337 COMMUNITY. Located 1D2 Canton Michigan. 1860 TOTAL TIME 137 SINCE FACTORY REBUILD ENGINES 137 PROP O/H 200 MPH 0N 22GPH ASPEN EFD1000 PRO GARMIN SERIOUS UPGRADE -GMA35 REMOTE AUDIO -GTN750 GPS/COMM/NAV -GTN650 GPS/COMM/NAV -GTX32 REMOTE TRANSPONDER -#1 GA35 WAAS GPS S-...
...more
.