Cessna Citation I / 500 / 501 aircraft for sale
---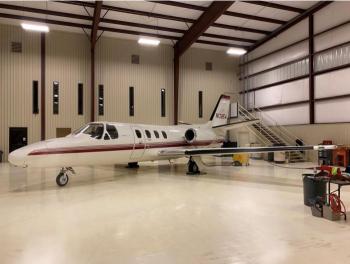 Well maintained and ready to fly. Up to date phase inspections, open for offers. Call Jordan directly at 231-578-3942. Airframe: Total Time: 4,894 Total Landings: 4,879 Engines: Engine 1: 4,740 TSN HSI: 1,127 Remaining OH: 1,049 Remaining Engine 2: 4,780 TSN HSI: 858 Remaining OH: 1,049 Remaining ...
...more
.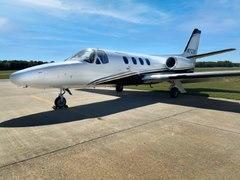 AIRFRAME ONLY!!! Citation 500 with updated Garmin 430 panel is the perfect blank canvas for it's next owner/operator. No inspections due until end of Summer 2022. Unique 6 passenger executive seating in the cabin WITH a flushing, belted, aft lavatory. For more info call/text Tom Lelyo 941-216-1246 or WhatsApp 941-374-6884....
...more
.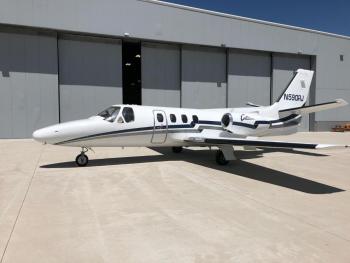 EXCELLENT ENTRY LEVEL JET. THIS IS GREAT BUY ON A CITATION WITH GARMIN UPGRADES AND VERY NICE PAINT AND INTERIOR. THIS IS PRICED TO SELL AND READY TO GO!!! YOU WON'T FIND A BETTER BUY ON A CITATION!!! 10880 Total Time since New (On Sierra Fast Trax) 2990 SMOH Left Engine 3195 SMOH Right Engine All Logs since New NDH...
...more
.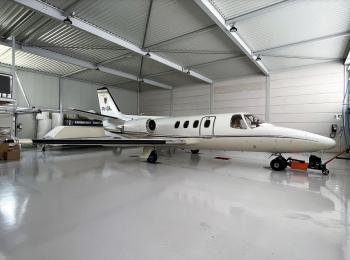 AIRFRAME TTSN: 9,429 hrs ENGINES: Manufacturer: Pratt & Whitney Model: JT15D-1A TBO: 3,500 hrs Engine #1- S/N: 76588 8,644 TTSN 1,780 SMOH 1,780 SHSI Engine #2- S/N: 76628 8,693 TTSN 1,967 SMOH 1,967 SHSI...
...more
.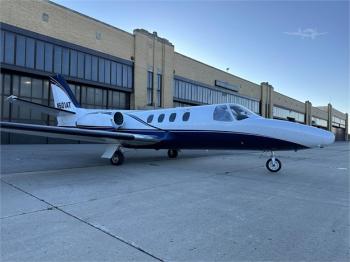 Super Clean, light and fast 501SP Non reverse Airframe: Total Time: 8,130 Engines: PRATT & WHITNEY JT15D-1A Time: 2981/3440 SHOT: 140/1552 ...
...more
.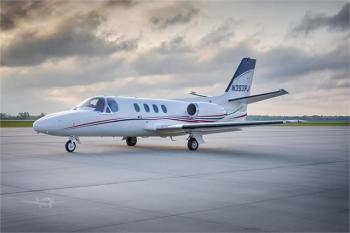 ?Aircraft can remain on Part 135 Certificate, Nation-wide customer base ?Professional Management and Crew can remain in place ?WAAS ?RVSM Certified Airframe: 8225.0 Total Hours 7154 Landings Engine(s): L/E: SN 76713 7114.0 Total Hours/1253.2 SMOH/6200 Cycles R/E: SN 77181 8155.0 Total Hours/2422.6 SMOH/6977 Cycles...
...more
.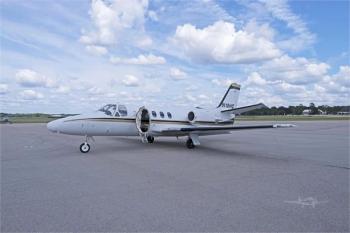 1981 Citation 501SP. 8103 AFTT. 1131 SMOH Engines. Garmin GPS. ADS-B IN/OUT. Complete Logs. Belted Lav. Keith A/C. Great value for low-time engines! Contact us for more details. Airframe: Total Time: 8,103.5 Total Landings: 6,675 Engines: PRATT & WHITNEY JT15D-1A Time: 1131/1131 TBO: 3500/3500 Cycles: 888/888 Overhaul By: Dallas Airmotive Overhaul Date: 4/30/2008...
...more
.