Cessna Citation I / 500 / 501 aircraft for sale
---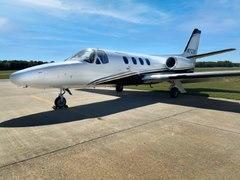 AIRFRAME ONLY!!! Citation 500 with updated Garmin 430 panel is the perfect blank canvas for it's next owner/operator. No inspections due until end of Summer 2022. Unique 6 passenger executive seating in the cabin WITH a flushing, belted, aft lavatory. For more info call/text Tom Lelyo 941-216-1246 or WhatsApp 941-374-6884....
...more
.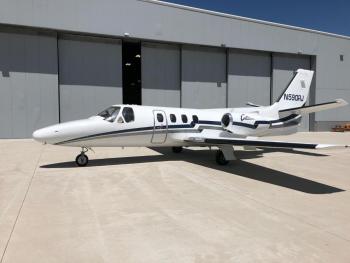 EXCELLENT ENTRY LEVEL JET. THIS IS GREAT BUY ON A CITATION WITH GARMIN UPGRADES AND VERY NICE PAINT AND INTERIOR. THIS IS PRICED TO SELL AND READY TO GO!!! YOU WON'T FIND A BETTER BUY ON A CITATION!!! 10880 Total Time since New (On Sierra Fast Trax) 2990 SMOH Left Engine 3195 SMOH Right Engine All Logs since New NDH...
...more
.

Citation 500 with RVSM, Garmin Panel and Recent 1-5 Inspections. Located in Athens, TX. Call Brian Bartunek for more details at 407-748-0288 Airframe: Total Time: 11,301 Total Landings: 9,541 Engines: Time SOH: 2965/2962 SHOT: 1215/1212 TBO: 3500...
...more
.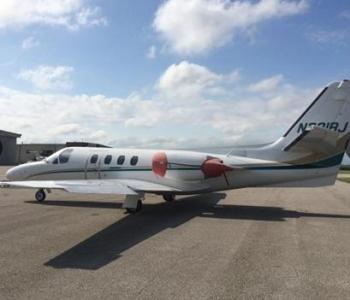 Clean Citation 501 with Reverse and Freon Airframe: 6939 Total Time Since New` Engine Specs: 3439/3439 SMOH 685/1661 SHOT...
...more
.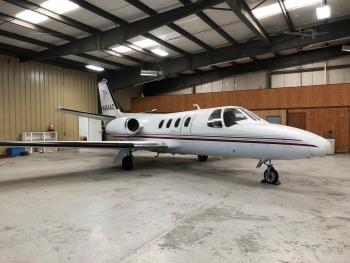 Airframe: Total Time: 6,644 Total Landings: 6,134 FREON AIR CONDITIONING RVSM RECOG LIGHTS 115 VOLT, 600-WATT RALLY INVERTER WITH 2 CABIN OUTLETS Engines: Time: 3120/3130 SMOH SHOT L/R: 1410/1240...
...more
.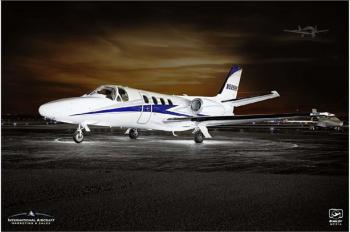 Turnkey and currently flying, this Citation 501 is the perfect entry jet for single pilot operations. With a fresh Phase 1-4 completed in March of 2022, this jet is ready to go AS IS WHERE IS, or it's a great foundation for technical or cosmetic upgrades. Going through with a fresh annual inspection. Please contact International Aircraft Marketing & Sales for additional details. Airframe: Tota...
...more
.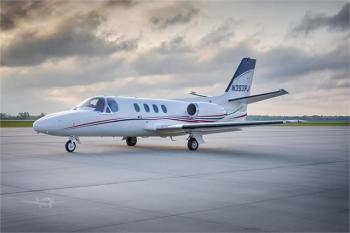 ?Aircraft can remain on Part 135 Certificate, Nation-wide customer base ?Professional Management and Crew can remain in place ?WAAS ?RVSM Certified Airframe: 8225.0 Total Hours 7154 Landings Engine(s): L/E: SN 76713 7114.0 Total Hours/1253.2 SMOH/6200 Cycles R/E: SN 77181 8155.0 Total Hours/2422.6 SMOH/6977 Cycles...
...more
.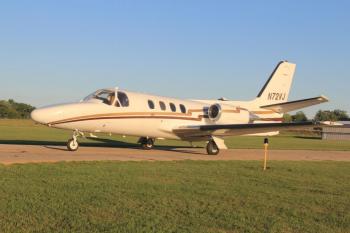 PRICE REDUCED 10/7/22 AIRFRAME: Total Time Since New: 7,122 hrs ENGINES Manufacturer: Pratt & Whitney Model: JT15D-1A Left Engine- SN: 77100 TTSN: 6,777 hrs SOH/SCOR: 197 hrs SHSI: 147 hrs Right Engine- SN: 77199 TTSN: 6,844 hrs SOH/SCOR: 1,038 hrs SHSI: 988 hrs ...
...more
.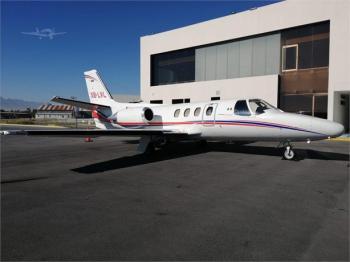 Aircraft is located in TAM/MMTM/Aeropuerto Int'l General Francisco Javier Mina, Tampico Mexico. List Ian Murphy at 727-599-5807 for additional questions. Airframe: Total Time: 4,695 Total Landings: 4,674 Engines: Time: 1373/904 TBO: 3500/3500 4,672 Total Time Since New Overhaul by Atlantic Turbines 2007...
...more
.