Cessna Citation XLS / Excel aircraft for sale
---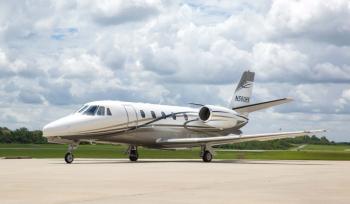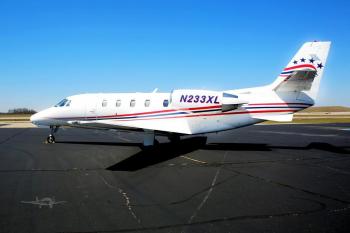 5,490 Hours Total Time ATG-5000 WIFI ADS-B Out New Paint & Interior in 2016 Engines enrolled on Power Advantage + APU enrolled on JSSI 100% Airframe enrolled on JSSI Parts Part 135 Airframe: Total Time: 5490 Total Landings: 3817 Engines: Time L/R: 5223/5201 Cycles L/R: 3628/3619 APU Time: 3306...
...more
.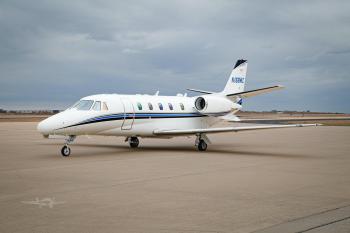 Manufactured 2003 / Delivered in 2004, ADS-B complied with by Duncan Aviation, 2014 Paint and Interior, XM Weather, Recent Engine Overhaul, Engines & APU on programs, external serviceable lav, Single Point and Texas Based! Airframe: Total Time: 8157 Total Landings: 6311 Engines: Pratt & Whitney PW545A 100% JSSI Coverage on Hot Sections & Overhauls (JSSI Essential Select) Eng 1: 7654 Tota...
...more
.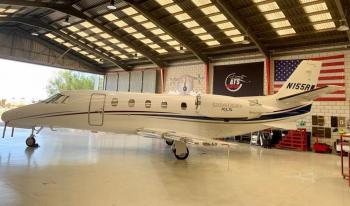 Beautiful XLS in great condition! Enrolled in ProParts Engines on ESP ADS-B Out TCAS 7.1 Airframe: Total Time: 3642 Total Landings: 2542 Engines: Time: 3642 Cycles: 2542 APU Notes: Honeywell RE 100XL APU ON MSP...
...more
.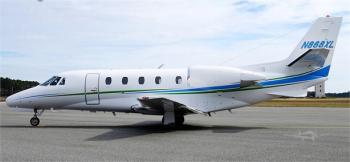 MID SIZED JET CABIN WITH THE FLEXIBILITY OF ACCESSING SMALLER AIRPORTS The Citation XLS is among the best-selling private jets of all time, and for good reason. Its airframe combines midsize comfort and performance with the flexibility typically only found in a light jet. It can easily operate out of 4,000-foot runways and direct climb to 41,000 feet. Performance, safety & comfort combined wit...
...more
.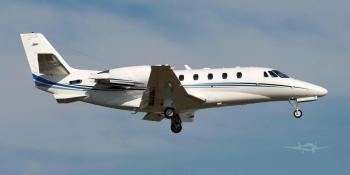 Airframe: 950 Hours 888 Landings Enrolled on: Cessna ProParts Engines: Description: Pratt & Whitney 545C PowerAdvantage+ Total Hours: 950 / 950 Engine Cycles: 888 / 888 APU Description: Honeywell RE-100 (XL) Program: AuxAdvantage Hours: 2,077...
...more
.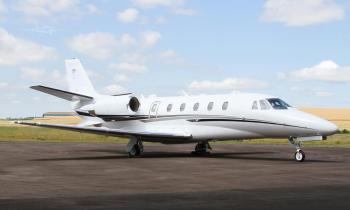 Stunning XLS+, ONE private owner since new, only 1,190 hours, 9 passengers w/ divan. ProLine 21, dual FMS, airshow, Aircel, wireless internet, aft lavatory and single belted seat. P&I in immaculate condition, like new. Always hangared, NDH, all maintenance is current. Airframe: Total Time: 1190 Engines: Time: 1190 APU: TIme: 202...
...more
.