Curtiss aircraft for sale
---
Airframe: 569.20 TTSN 3.30 Hrs. Since military overhaul on new engine installed 1946 ​ Engine: Allison V-1710-73, Serial No 19653 Propeller: Curtiss Electric...
...more
.
This beautifully restored C-46D Commando is currently the only C-46 flying in the World in full passenger configuration. Plane is sold F.O.B. Cochabamba, Bolivia. Engines: SMOH: 19/19 Props: SMOH: 0/0...
...more
.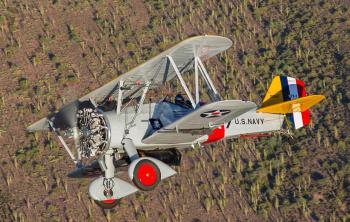 2007 N29XF a one-of-a-kind (Curtis F11C-2 "Goshawk") 600 HP FUN machine! 102 gal gas - 20 gal smoke tank. Two Place fully dual controls - quickly converts to single place fighter. EASIER to fly than a stock Stearman, but BOY HOWDY the performance!! Airframe: TTAF: 120 Landings: 100...
...more
.