Diamond DA40 aircraft for sale
---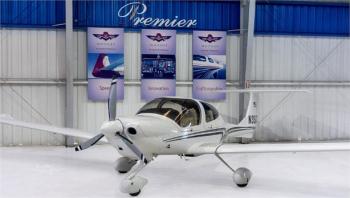 Pristine in Like-New Condition in Every Respect! One-of-a-Kind! Cabin Cool™ Air Conditioning, Larger New Bubble Canopy, New Custom Leather Interior, ADS-B In/Out, HID Landing and Taxi Lights, Three-Bladed Composite Prop, Open Checkbook Maintenance to the Highest Standards! This aircraft can be delivered with a PistonPower™ engine maintenance program! Airframe: Total Time: 1,390 E...
...more
.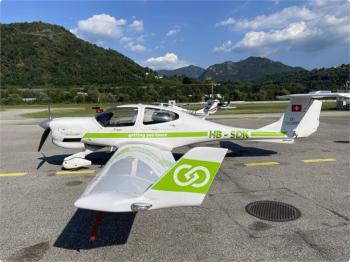 Originally a DA40 TDI, converted to NG by the manufacturer One owenr since new Well maintained aircraft, in good condition and flying on a regular basis for a local flight training organization Airframe: TT. 5970 hours Austro Engine AE300A, SN: E4-A-06133 TT: 370 hours Replaced 15/11/2021 TBO: 1800 hours / 144 months MT-Propeller MTV-6-R/190-69, SN: 220172 TT: 169 hours Replac...
...more
.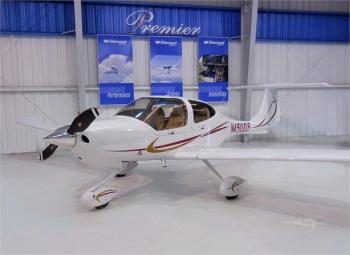 The best first airplane money can buy! Factory orders accepted Factory spec order positions available in Q3 and Q4 2022. Call for ordering details. Airframe: Total Time: 0 Engines: Lycoming Engine IO-360-M1A with 180 HP Time: 0 SNEW TBO: 2000...
...more
.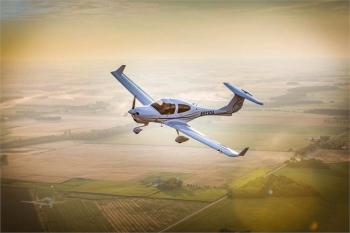 The DA40 NG is an all-round practical and versatile 4-seat airplane for the 21st century. Personal flying, instruction, cross country transportation, the DA40 NG offers a unique blend of practicality, performance, value and unmatched diesel engine operating economy. Call for price and delivery details. Q3 2022 delivery positions. Airframe: Total Time: 0 Engines: Austro Engine AE 300 ...
...more
.