Extra aircraft for sale
---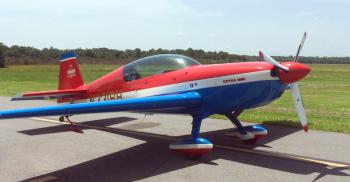 One Owner - Hangared Since New TTAF: 318.11 hrs. Don't miss the chance to own this aircraft. Click
here for more details.
.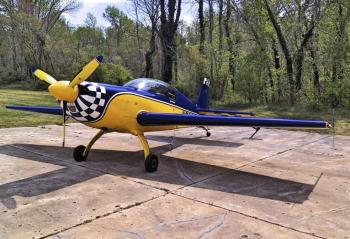 FOR SALE! 1996 Extra EA-200, 875 Hours Total Time, 2 Seats, VFR. $210,000. Airframe: TTAF: 875 Engines: Time: 875 Lycoming AEIO-360-A1E, 200 hp, 4 cylinders (875 Hr TT) Props: MT-Propeller, MTV 12-B-C/C183-17e, 3- blade composite aerobatic constant speed  Fuel: Injected w/ engine-driven (1) & Electric (1) Pumps w/ inverted fuel system "flop tank" intakes  Exhaust System: ...
...more
.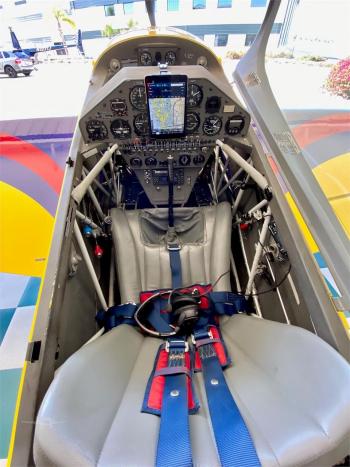 1997 Extra 300/L, 950TT, Is CURRENTLY going through a no expense 1000 hr service at Southeast Aero in St Augustine.. King KY97A TSO radio, Garmin 345 Transponder ADSB-IN-OUT SMOKE SYSTEM, NAT Inter-com, Fuel totalizer, FRESH PROP O'HAUL, Tail Mods have been completed so NO more reoccurring AD's . This is a really Nice aircraft.!!! Transition training included! Airframe: Total Time: 950...
...more
.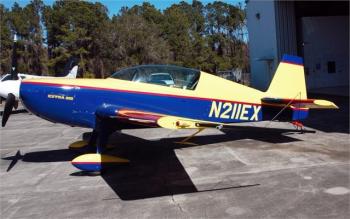 1997 Extra 299, 445.1 TT, CLEANEST 200 in the world., Garmin G3X EFIS, She's a 10 Don't miss the chance to own this aircraft. Click
here for more details.
.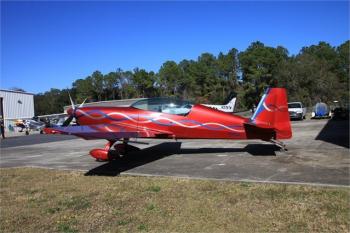 1999 Extra 300/L, 250.6 TT, No Damage, Perfect inside and out. 4 Blade prop, Custom Paint, Custom Panel(Dynon EFIS). Leather, Heater. Been loved on and hangar kept its entire life!!. MUST SEE Airframe: Total Time: 250.9 Engines: Time: 250 TBO: 1400...
...more
.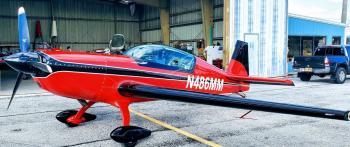 Do you have a passion for aerobatic flying? If so, then this beautiful 2001 Extra is for you!! Snatch it up before it is gone! This is a 2 seater aerobatic aircraft, capable of +10/-10 G's. Dual controls back seat and front. Smoke system installed, rear electric adjustable rudder pedals. Airframe: TTAF: 1068 Engines: Lycoming AEIO-540-L1B5 300 HP Time: 1068 Props: MTV-9-B-C/C200-1...
...more
.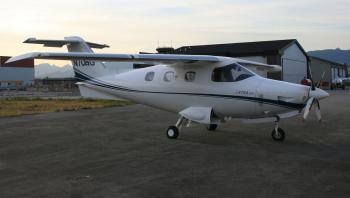 !!!PRICE REDUCED to $499,000 on 8-12-2020.!!! Here is your once in lifetime opportunity to own a truly rare and unique airplane, N70HG, a 2002 Extra EA-400! Only 27 were built, and only 12 exist in the United States. Not familiar with the Extra EA-400? It is a pressurized cabin class, single turbocharged, high performance engine, high winged airplane designed and manufactured by Extra Aircraft ...
...more
.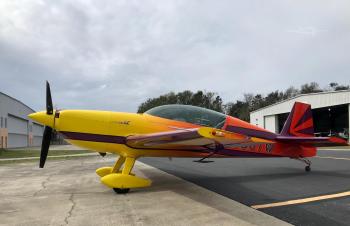 Check this out.. Extra 330 LC.. A real performer, Garmin 530, dual Aspen, Gamin 330ES, ADSB, S-Tec Autopilot. SMOKE. Custom Paint, Custom leather interior. Carbon Panel, Baggage Tray. Awesome aircraft and it is perfect Airframe: Total Time: 130...
...more
.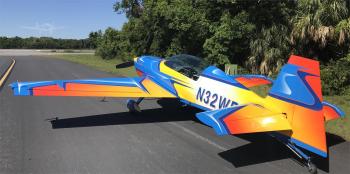 SUPER clean Extra 330 LX, 328hrsTach, 267.7 Time in service, Garmin 650, Garmin 345R Transponder ADSB in-out, Aspen EFIS, SMOKE, Dual aerobatic sites, CUSTOM paint. BARRETT Engine, The best of the best. Leather interior, This aircraft is AS NEW. Airframe: Total Time: 326 Engines: Time: 328 Props: Time: 64.6...
...more
.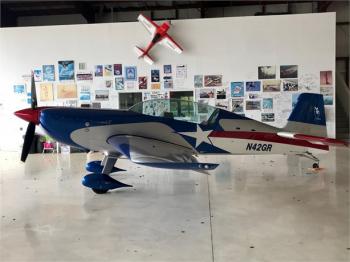 2014 Extra 330LT, 124hrs TT, NO DAMAGE, Dual Aspen EFIS, MVP50 Engine panel, Garmin 750, True Track Autopilot, SMOKE. Custom Leather Interior, HEATER. This aircraft is a 10 inside and out. Cruise 195 knts at 74%. Airframe: Total Time: 124 Engines: Time: 124 SNEW TBO: 1400...
...more
.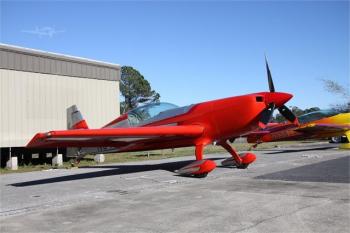 This is a SUPER Extra 330LX. 1050hrsTT, Fresh 1000hr by Southeast Aero (no expense spared),New Seat Belts (dual ratchets with thick pads), SMOKE, Super Panel, Dual Aspens, Garmin 650w, Garmin 345 Transponder ADSB in-out, Garmin Audio Panel, Heater, Lexan Baggage tray, EDM 700 fuel computer/egt/cht, 2 CANOPIES (single and two place)(single place shown) Canopy box, Battery Charger, FREE TRANSISION T...
...more
.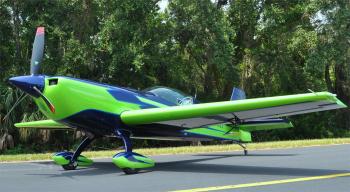 2019 Extra 330LX. BADDEST 2 seater aerobatic aircraft in the world !! Unlimited performance !! Build to suit. Call Doug Vayda 904-568-9410 Southeast Aero Sales Inc. or 2019 spec sheet. Ordering for Spring 2019 delivery....
...more
.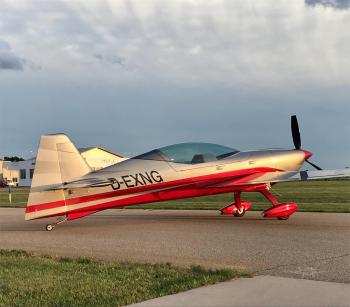 This is the NEW Extra NG " New Generation" Lycoming 580 Engine, 1400 LBS. A TRUE UNLIMITED two seat Performance Aircraft. This aircraft was built from a clean sheet of paper from Walter Extra and Mirco. A true testament to Design and build quality. 202kts True. Available to test fly in St Augustine in late October....
...more
.