Lancair aircraft for sale
---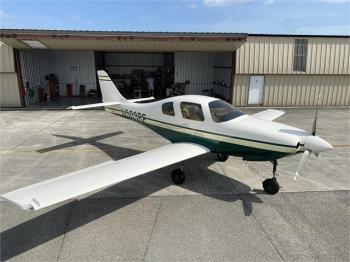 2000 Lancair IV with Only 605 Total Time Since NEW, One Owner Since NEW, Always Hangared, NO DAMAGE HISTORY, Complete Records, STEC Autopilot, HSI, King Digital IFR, Excellent Paint Very Clean Interior Airframe: Only 605 Total Time Since NEW Engines: 605 Since Factory NEW Cont TSIO-550B Props: 605 Since Factory NEW 3 Blade Hartzell Prop PHC-H3YF-1RF...
...more
.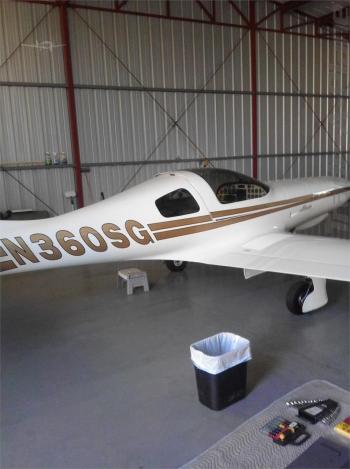 2002 Lancair 360, 300TT, Loaded With Electronics, Rebuilt Landing Gear, Brakes, New Prop. $125,000 Or Best Offer! Engines: Lycoming IO-360 200 HP | 134 kW Recorded TBO: 2,000 MARK II with Optional Large 200HP Motor...
...more
.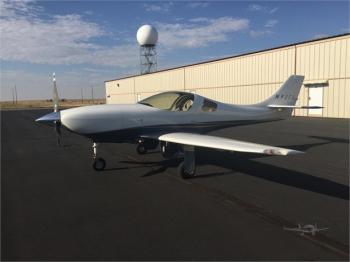 An impeccable award winner. Unbelievable fit and finish, and attention to detail. Polished metal components, extremely clean. You will be hard pressed to find a nicer Legacy on the Market. Built at the Factory in the Fast Build Program, with Factory Tooling and Fixtures, and Tech support. This a premium example of a Legacy, making book speeds. NO DAMAGE HISTORY. Call us Today! Airframe: ...
...more
.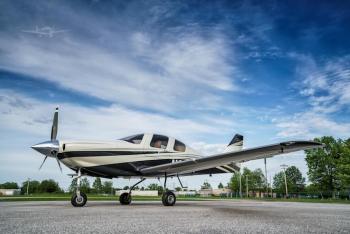 Airframe: 100 Since complete IRAN 750 Total Time Engines: Continental Twin Turbo Twin Intercooled TSIO 550 Lightspeed Engineering Electronic Ignition Props: 100 Since Overhaul...
...more
.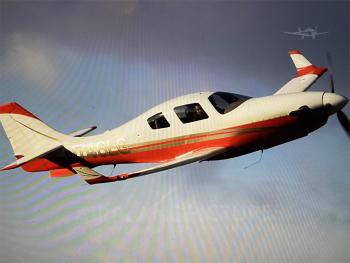 NASCAR HALL OF FAME DRIVER BILL ELLIOTT"S PERSONAL ROCKET SHIP 2007 LANCAIR IV P TURBINE. BILL HAS OWNED AND FLOWN THIS ROCKET SHIP FOR ALMOST 2 YEARS AND WITH THE HELP FROM JOHN COOK ( THE TURBINE LANCAIR EXPERT ) HAS THIS BIRD DIALED IN AND READY FOR A FAST TRIP ANYWHERE IN THE WORLD. BILL HAS OWNED A FEW OF THESE SHIPS AND THIS ONE IS BY FAR THE MOST BEAUTIFUL. BILL AND JOHN HAVE GONE THRU IT F...
...more
.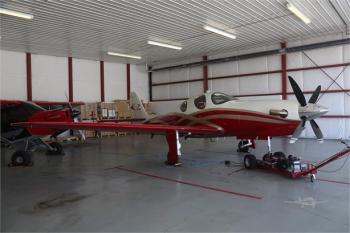 Look at this Premium Evolution, Excellent Equipment list, Pedigree Maintenance and Service History. No Damage History, and excellent dispatch reliability. Priced correctly, seller would like to see another affectionate owner take the helm of caring for this aircraft. Garmin Avionics, WAAS, Synthetic Vision, GFC7X Autopilot FLIR/EVS Camera and more. Airframe: Excellent Example of a Lancair...
...more
.
Do you want to go really fast? Here is your chance to own one of the fastest single engine airplanes available! The Lancair IV-P is all about going fast while enjoying the flight in pressurized comfort. With a service ceiling of 29,000' (pre-RVSM) this twin-turbo TSIO-550 will really stretch its legs in the flight levels. Built by Jeff Michael and first flown in 2014, this airplane is faster tha...
...more
.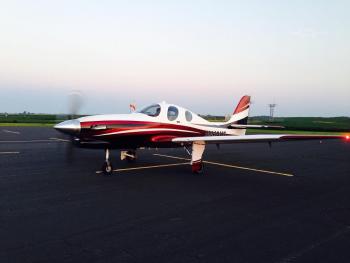 Aircraft built by Aaron Brooks of Advanced Aviation, Bend, OR. First flight January 2015. Reserve Grand Champion Oshkosh, July 2015. Aircraft equipped with BRS Ballistic Recovery System. Installation was inspected and approved by BRS. Airframe: 525 Engines: New PT6A 135A with all new accessories Props: Hartzell...
...more
.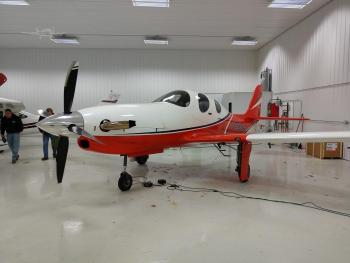 For sale is one of the nicest, fastest and most efficient turboprop airplanes made. 0 time since hot. Cruise at 315 ktas with an incredible 7.7 NM/Gal. With the extended range tank you have 1,200 NM of range. This is a true 4 place machine that boasts 39 cubic feet of baggage space. People over 6'4" can sit comfortably in any seat. Fresh annual completed. The airplane is very well equipped. It ...
...more
.
Are you looking for a turbine aircraft that can get you from Oregon to Mexico in seven hours. Are you looking for cruise speeds that can get you well over 230 MPH at 14. 5 GPH. This aircraft is truly unique. This aircraft is as luxurious as it comes, fast as any single engine aircraft, fuel efficient and beautiful. Almost all of these aircraft are built to spec and its nearly impossible to find...
...more
.