Mooney aircraft for sale
---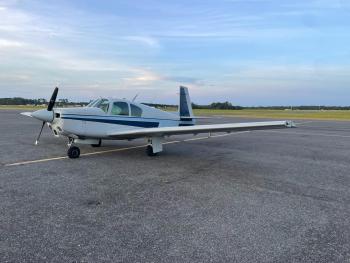 Full logs No damage Airframe: Total Time: 3,347 Engines: Time: 495 SMOH TBO: 2000 Don't miss the chance to own this aircraft. Click
here for more details.
.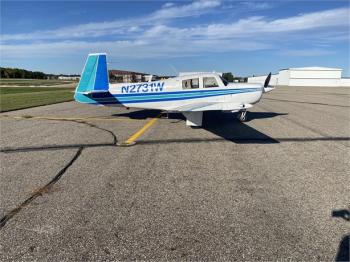 Strong, fast 1966 Mooney M20E w 4090TT, 1615 SMOH, 100 SNEW Prop, King IFR, Good paint and decent interior, $64,900.00...
...more
.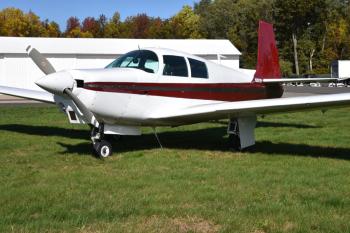 Nice looking, Garmin GNS 430W, ADS-B Out, recently overhauled engine & prop, new leather interior, updated panel, nice paint, 201 speed mods, runs great with performance that won't break the bank! TTAF: 4004 Engines: 20 SMOH Props: 20 SPOH ...
...more
.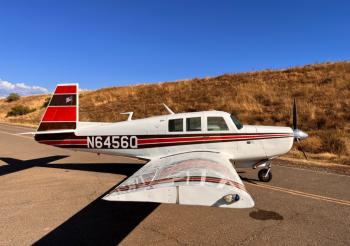 Aircraft Total Time: 3985 Hours total time Engine Time: 956 SMOH, IO-360 Lycoming, 2000 TBO, 200 HP Propeller Time: 956 SNEW on Hartzell Three blade Annual Due: October 2023 Useful Load: 978 Lbs...
...more
.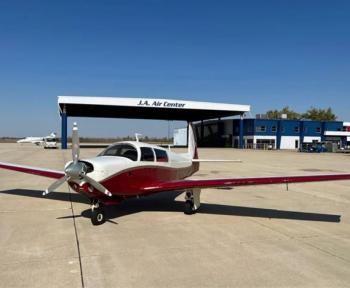 Nice M20F with a custom Garmin panel, low engine and prop time, good glass and a recent annual. Airframe: Total Time: 7,026 Engines: Time: 318 SMOH TBO: 2000 Props: Hartzell Time: 814...
...more
.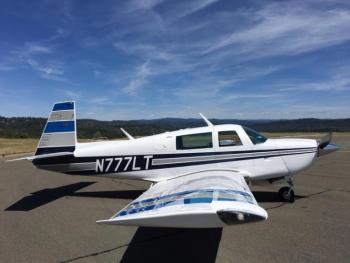 Airframe Time: 4340 Hours Engine Time: 341 SMOH by Corona Aircraft Engines (Lycoming IO-360-A3B6D, 2000 Hr TBO) (2014) Propeller Time: 341 SPHOH on Hartzell scimitar two blade Useful Load: 998 lbs Annual Due: Sepetember 2023...
...more
.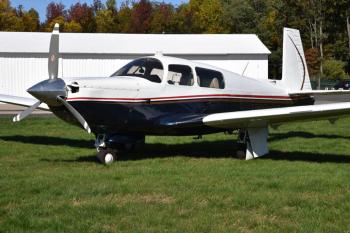 Great looking "Missile" conversion with long-range tanks, streamlined wing tips, 231 cowl, etc.; recent factory remanufactured engine, new full-feathering propeller blades w/ reconditioned hub; Garmin GNS 530W, Garmin SL 30, Garmin GTX 330, Garmin GTS 800 ADS-B Out, Century 41 autopilot, WX-950 Stormscope, Stratus & SiriusXM WX, JPI 700 engine monitor, Shadin fuel totalizer, fresh Mooney Serv...
...more
.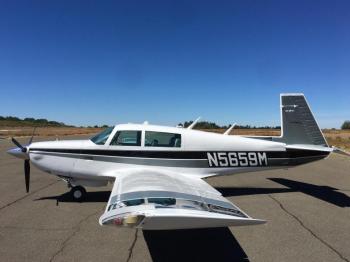 Total Time: 2973 Hours Engine Time: 559 SMOH on Continental TSIO-520-NB17B (Out of Cessna 340) Prop Time: 76 Hours SPOH on McCauley Full...
...more
.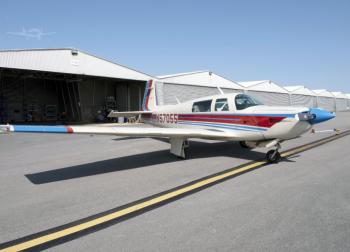 1984 Mooney M20K 231. 3261 TTAF. 1202 SMOH Engine. 538 SNEW Prop. Aspen EFD1000 PFD/MFD. Garmin 430W. Garmin GTX345 ADS-B IN & OUT. KFC-200 A/P w/ Pre-Select. Merlyn Wastegate. Built-In O2. TurboPlus Intercooler. Speedbrakes. Loaded with all the right options! Contact us for digital logs. Airframe: Total Time: 3,261.1 Engines: CONTINENTAL TSIO360LB Time: 1202 SMOH TBO: 1800 Overhaul Da...
...more
.
1991 Mooney M20M w/ 1,250 hrs Total Time Airframe & Engine. 'Bravo Mod' engine which channels oil to the valve guides. GNS-530W w/ Color Moving Map, KMA 24 Audio Panel, KX 155TSO Digital Nav-Com, Dig Fuel Flow, Strikefinder, DME, KFC 150 Autopilot. Original Paint & Interior. Hangared most its life....
...more
.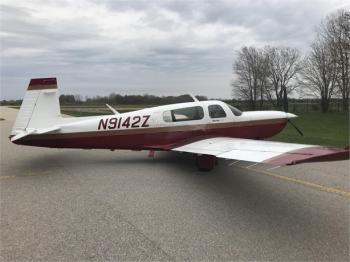 ONLY 1700TT Zero Time SMOH, King Silver Crown, KFC150 AP/FD HSI Alt Preselect, Nice Cosmetics, Digital Engine Monitor, Digital Fuel Flow Airframe: Total Time: 1,700 Engines: Zero Time Since Major by Poplar Grove 2000 Time Before Overhaul Props: Time: 0 SMOH...
...more
.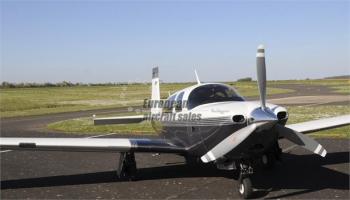 Great, VAT-paid engine-upgraded (310 hp) Mooney M20R Ovation 2 for sale! In 2020 the aircraft received a number of significant upgrades totalling more than €100,000, including an engine upgrade to Ovation 3, new propeller and new engine monitor (MPV 50P). Total time since the upgrades is less than 200 hours! The Ovation 3 engine upgrade increases the engine power from 280 hp to 310 hp (...
...more
.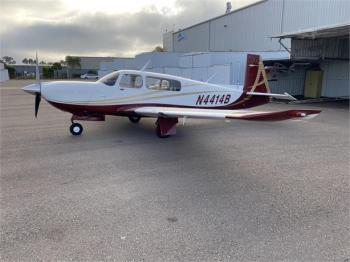 Low time (approximately 450 hours total time), no known damage history, 2007 Mooney Acclaim equipped with: Factory Air Conditioning, Garmin G-1000 system, GFC 700 autopilot, satellite data-link XM weather, built-in 4 place oxygen system and more... priced at $429,900 - Call Mark Woods at (eight ten) 417.9950 Note: Logbook download links below. N4414B is based at the Palomar airport (Carlsbad, ...
...more
.