Mooney aircraft for sale
---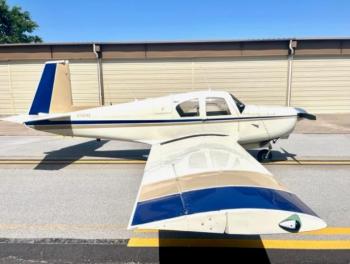 1962 Mooney M20C Ranger. 3740 TTAF. 1337 SMOH Engine. 1260 SNEW Prop. ADS-B Out. Fresh Annual. Contact us for digital logbooks. Airframe: Total Time: 3,740.31 Engines: Time: 1337 TBO: 2000 Overhaul Date: 1/1/1982 Overhaul By: Field Overhaul by A&P Props: Hartzell Time: 1260...
...more
.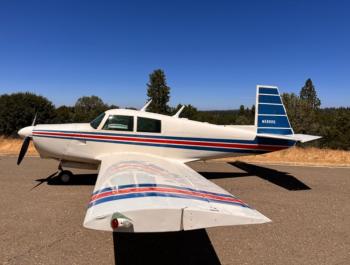 Aircraft Total Time: 5470 Hours. Engine Time: 1468 Hours SMOH, Lycoming 0360 A1A, 180 HP. Propeller Time: 1468 SPOH (Eddy Current AD Done). Annual Due: July 2024. Useful Load: 1050 Lbs....
...more
.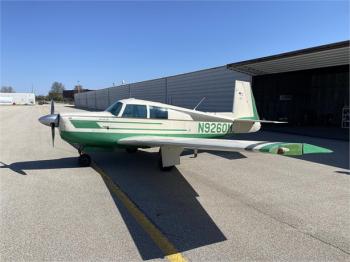 Well equipped M20E w 3410 total time, 260 SMOH, Garmin 430W, 340, dual Aspen, G5 attitude indicator, Lynx ADSB transponder, Brittain Accu Trac Autopilot $99,000. Airframe: Total Time: 3,410 April 2023 Annual Engines: Time: 260 SMOH TBO: 2000 260 Hours SMOH by Poplar Grove Airmotive done in 2005. Engine tear down and cam replaced at 131.9 hours 7/6/2011. Engine tear down and cam repla...
...more
.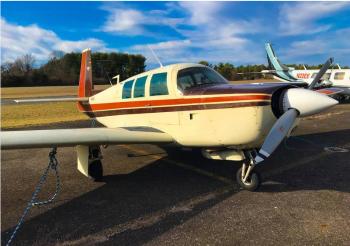 Mooney F, Manual gear, 918 SMOH by Penn Yann 10/11/2006. AFTT 4296. Harzell HC-C2YR simitar prop. Slickstart starting system. New photos uploaded !!! Aircraft is flown so hours may change. Annual December 2022 Airframe: TTAF: 4296 Engines: SMOH: 918 Props: Time: 171 SNEW (no AD's) ...
...more
.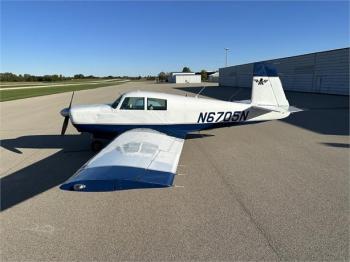 1968 Moondy M20C - this one checks all the boxes! Good maintenance, good cosmetics, good equipment! Midwest based. $89,000. Airframe: Total Time: 3,645 No major damage history - a wing skin repair 12/2010. Complete logs. Hangared. Engines: 1615 hours SMOH by Mattituck done in 1999 Cylinders #1 & #3 replaced at last annual Cylinder #2 replaced 4/2022 Cylinder #4 replaced 3/2021 ...
...more
.
Airframe: Total Time: 2,341 Engines: 200 HP Lycoming IO-360-A1A 2,330 since New 588 since Top[ Overhaul Props: 2-blade Hartzell 984 hours since overhaul ((2008)...
...more
.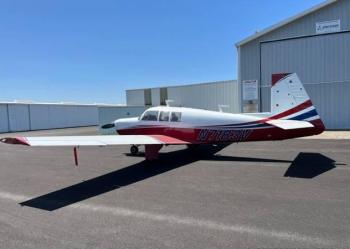 Don't miss this price reduction, now only $125K or best offer. This F model Mooney is considered by many, the BEST of the Legacy Mooneys 200HP IO360 TTAF 5004.9 Annual Jan 2023. Eng 3026.3 1194 SMOH. Prop 142.9 SMOH. The Plexiglass is good all around with no cracks OEM Equip: King KMA20TSO Audio Panel, King KN-65 DME. After Market Add-ons: Polished Alum M20J Spinner, M20J Prop, OVH 2019...
...more
.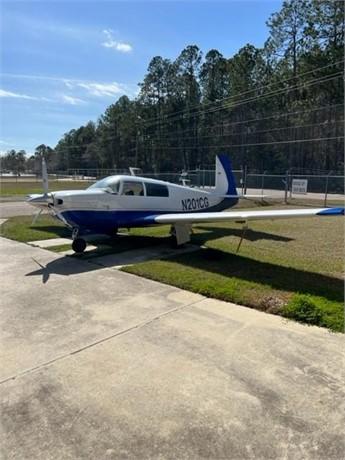 Airframe: Total Time: 6,451 Engines: LYCOMING IO-360-A3B6D TBO: 2000 1025 by Poplar Airmotive 04-21-14 with factory new Cylinders. This was the first overhaul on a factory new engine. Digital tachometer EI fuel meter system EI engine monitor gage Replaced all engine fluid hoses 08-24-2021 (FAR 135 requirement) Props: Hartzell Overhauled 06-19-2020 by Texas Aircraft Propeller...
...more
.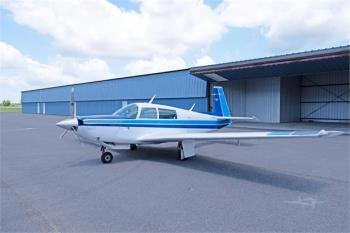 1980 Mooney M20K 305 ROCKET. 1802 TTAF. 455 SMOH Engine. 71 SMOH Prop. Monroy Long Range Fuel Tanks. Gross Weight Increase. Garmin Avionics. Century 41 A/P. Contact us for digital logbooks. Airframe: Total Time: 1,802 Engines: CONTINENTAL TSIO520NB Time: 455 TBO: 1400 Factory New: 2/3/93 Overhaul Date: 4/8/00 Overhaul By: Field Overhaul by A&P Props: McCauley Time: 71 Overhaul...
...more
.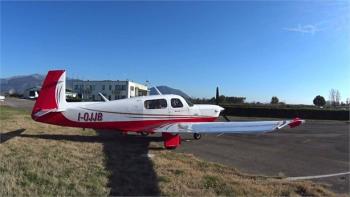 Private aircraft, in very good condition Hangared Previously registered in the United Kingdom as G-OJJB Airframe: Total Time: 1272 Engines: CONTINENTAL TSIO360MB1 Time: 650 SOH Props: Propeller: Hartzell PHC-J3YF-1RF, F766A3AK-23 Blades with Electric De-Ice and polished spinner TT: 427 TSO: 155 McCauley Governor ...
...more
.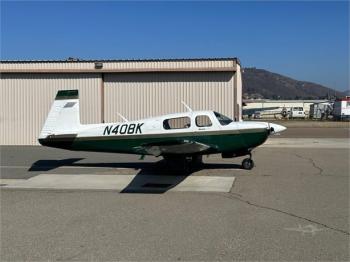 46 picture slideshow available upon request. 1994 M20J (MSE) with a really nice updated Garmin panel. Only 2856 hours total time, 448 SMOH with no known damage history and an extensive list of improvements, modifications and upgrades. Recent panel, interior & lighting updates include Dual Garmin G5 indicators (AI & HSI), GTN 750 touch GPS/NAV/COMM, GNC 255A NAV/COMM, GMA 35C (remote Telligence r...
...more
.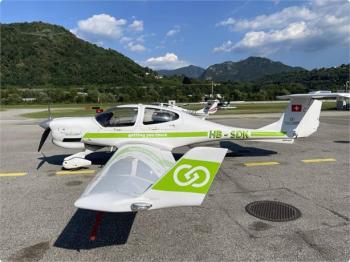 Previously registered in South Africa Damage History: One belly landing occurred in South Africa in 2004 at TT: 475.4 The aircraft was flown to a repair station after temporary repairs. With the repairs, the engine had a shock load inspection and the propeller was replaced Propeller ground strike during taxi, occurred on 28/02/2015 at TT: 1078.2 The engine had a shock load inspection and th...
...more
.