Mooney aircraft for sale
---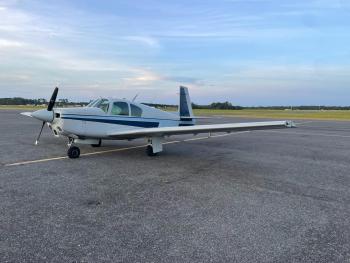 Full logs No damage Airframe: Total Time: 3,347 Engines: Time: 495 SMOH TBO: 2000 Don't miss the chance to own this aircraft. Click
here for more details.
.
CA, US
$115,000 Price Reduced! OBO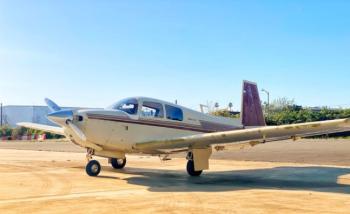 PRICE REDUCED.....MUST SELL DUE TO MOVING......Very Special and one of a kind Mooney M20E Super 201 No Accidents or Damage history what so ever Almost everything was checked and upgraded, it flies fast and true, cruises at 160+ kts while sipping 8.5 to 9.5 GPH Very Comfy airplane for long XC, 86 Gallons of fuel will give you the freedom of more flying without the worry and the short fueling stops....
...more
.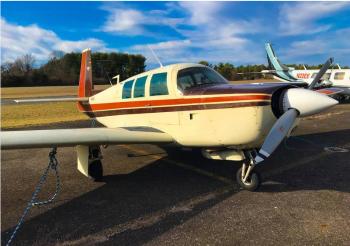 Mooney F, Manual gear, 918 SMOH by Penn Yann 10/11/2006. AFTT 4296. Harzell HC-C2YR simitar prop. Slickstart starting system. New photos uploaded !!! Aircraft is flown so hours may change. Annual December 2022 Airframe: TTAF: 4296 Engines: SMOH: 918 Props: Time: 171 SNEW (no AD's) ...
...more
.
TTAF 5839, SMOH 395 (2016), GNS430W, Stratus ESG, ADS-B In/Out, EDM830 Engine Monitor,Narco CP136 Audio Panel, Narco Com120, PM501 Intercom, Annual Due 07/2023, All AD's Complied With, NKDH, Hangared, Useful Load 1070, Total Fuel 64, New Donuts, P&I In Good Condition....
...more
.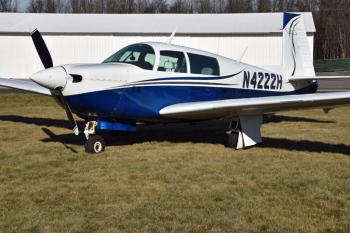 Very low-time airframe with beautiful paint, mid-time engine, and recent leather interior; Garmin GNS 430W, King KFC 200, King KCS-55A, Garmin GDL 88 (in & out), Flight Stream 210 Airframe: TTAF: 2065 Engines: Time: 970 STOH: 10 Props: SMOH: 500...
...more
.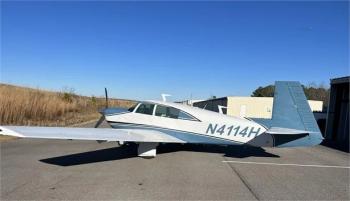 Beautiful Custom Paint in 2022 & Full Garmin Panel with G-500, EFIS Panel, GTN650W, GTX-330ES, 225 Nav/Com, STEC 55X Autopilot, GAMI, Speed Mode, LR Fuel System BASED IN AL. Airframe: Total Time: 4,753 Engines: Lycoming Time: 2836 The engine is over TBO Last Compressions76/74/72/78 !!! Props: McCauley Time: 1635 ...
...more
.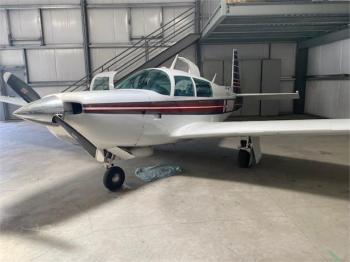 Aircraft is subject to verification of specifications, logs, times, damage and all equipment listed. Airframe: Total Time: 4,054 Precise Flight Speedbrake Precise Flight Controller Fuel Tanl k Barrier Kit Loq Presti Tanks Precise Speed Brakes Stand by vacuum Alt. Air Box Engines: CONTINENTAL TSIO360LB Time: 754 SMOH TBO: 2000 Props: McCauley Time: 73 Prop due in 2030...
...more
.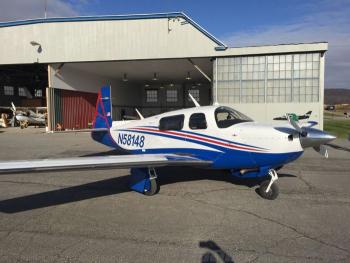 Immaculate 1987 Mooney M20J-205SE. First one built in Kerrville. Single owner for 31 years. Airframe: TTAF: 5308 Engines: Lycoming IO-390 upgrade (2011) TTE: 1379 TBO: 2000 Props: Hartzell scimitar prop...
...more
.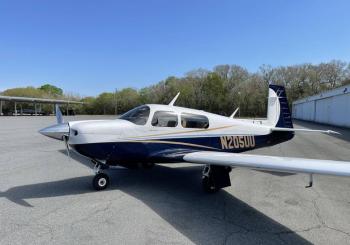 Airframe: TTAF: 3440 Engines: IO390 210 HP 800 SFRM Props: Hartzell Simitar 800 HSN Don't miss the chance to own this aircraft. Click
here for more details.
.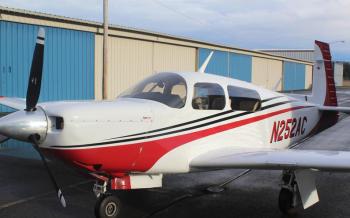 Airframe: TTAF: 4497 Engines: Time: 137 (Factory Reman) Props: Time: 7 GNS 530W-DAC GDC 31 Roll Steering-KX165 NAV/COM KFC 150 AP GTX 335 ADS-B WX-10 Stormscope KAS 297B Altitude Preselect KR87 ADF KMA 24 Audio Panel GDL 69A XM Radio(Controlled by GNS Audio Advisory System gear/Stall/Overspeed monitor) Control Wheel Steering Precise Flight PulseLite Control LED Landing & Taxi lights Ka...
...more
.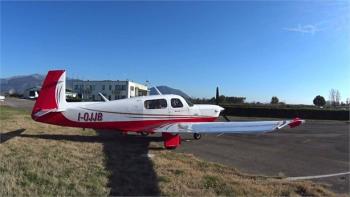 Private aircraft, in very good condition Hangared Previously registered in the United Kingdom as G-OJJB Airframe: Total Time: 1272 Engines: CONTINENTAL TSIO360MB1 Time: 650 SOH Props: Propeller: Hartzell PHC-J3YF-1RF, F766A3AK-23 Blades with Electric De-Ice and polished spinner TT: 427 TSO: 155 McCauley Governor ...
...more
.
1991 Mooney M20J Aircraft for sale. Very well-maintained aircraft. Aircraft features a rebuilt engine by Lycoming with 289.6 hours. Other upgrades include Garmin GNS 430W, Garmin GTX 345 transponder, Bendix/King Auto Pilot 150 and EI CGR-30 Engine Monitor system. Aircraft has always been hangared and has complete logs. Last Annual completed February 2023 and last IFR Cert inspected March 2023. ...
...more
.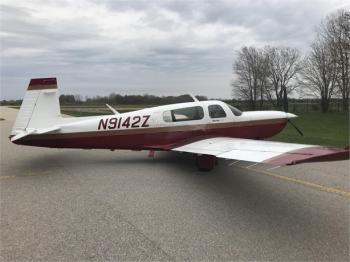 ONLY 1700TT Zero Time SMOH, King Silver Crown, KFC150 AP/FD HSI Alt Preselect, Nice Cosmetics, Digital Engine Monitor, Digital Fuel Flow Airframe: Total Time: 1,700 Engines: Zero Time Since Major by Poplar Grove 2000 Time Before Overhaul Props: Time: 0 SMOH...
...more
.
1998 Mooney Ovation M20R, TTAF: 2910, SMOH: 903, PSOH: 903, Annual Due 8/23 Garmin GNS530W GPS/NAV/COM, Garmin GTX330ES Mode S Transponder (ADS-B), Bendix-King EFIS 40 Glass Panel, King KFC150 Autopilot, Bendix-King KX155 NAV/COM, Bendix-King KMA24 Audio Panel, Bendix-King KR87 ADF, Shadin Fuel Flow Computer, WX Stormscope displayed on EFIS 40, DRE Symphony 468 Intercom & Music Interface with *Voi...
...more
.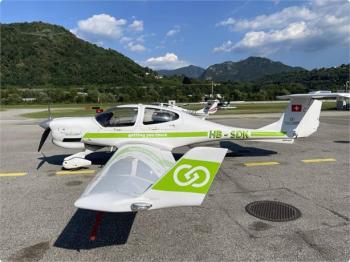 Previously registered in South Africa Damage History: One belly landing occurred in South Africa in 2004 at TT: 475.4 The aircraft was flown to a repair station after temporary repairs. With the repairs, the engine had a shock load inspection and the propeller was replaced Propeller ground strike during taxi, occurred on 28/02/2015 at TT: 1078.2 The engine had a shock load inspection and th...
...more
.