Piper Arrow aircraft for sale
---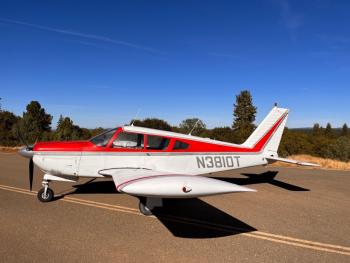 Aircraft Total Time: 4200 Hours Total Time Engine Time: 2230 SMOH (180 HP Lycoming) 72, 76, 78, 78. Propeller Time: 845 SNEW three blade Annual Due: August 2023 Useful Load: 980 Lbs...
...more
.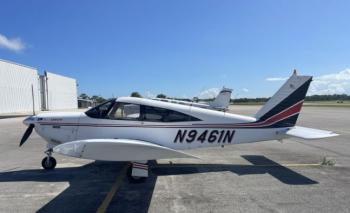 Priced to sell since our kids moved on to the airlines. 1969 Piper Arrow II PA-28R-200, 7676 TT, 1266 SMOH (02/2014), 1266 SNEW Prop (03/2014). Fully IFR with great avionics: Garmin 650, Dual G5s, ADS-B In/Out, top of the lien transponder. Awesome Time Builder and Cross Country aircraft. We totally babied her with no touch and go training. Just passed a fresh annual 1 March 2023. Both...
...more
.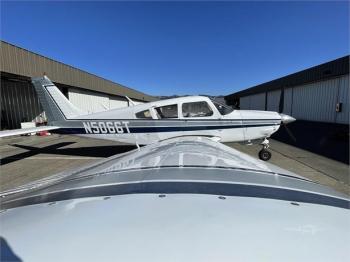 A real turn-key very well maintained airplane perfect for building complex hours. Get in it and fly. See digitized logbooks at bottom of ad. Airframe: Total Time: 7,203 Maintained at Piper Service Center for last 30 years Recent major work completed: 2022 Both landing gear side struts rebuilt 2022 Removed & replaced both wing ribs 2022 New battery 2022 Both mags overhauled 2021 Eddy Cur...
...more
.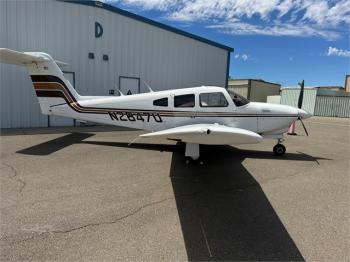 Here is areally clean Turbo Arrow IV with lovely interior and great looking exterior. It is a great airplane for relatively economical commuting or family trips to the mountains. You'll enjoy about 150 KTAS on only 11 GPH, Am annual inspection is pending, but you can buy the plane now at a discount and have the annual inspection done yourself. Airframe: 6,352 hours total time No known damage ...
...more
.