Piper Aztec / Geronimo / Apache aircraft for sale
---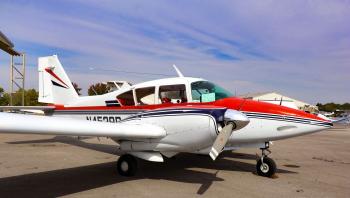 Airframe: (aircraft is being flown – confirm TTAF at date of purchase) Hobbs: 1091 Engines: SMOH: 591/591 Left (71/74/76/76/76/78), Right (74/77/77/77/76/79) Props: SPOH: 636/636...
...more
.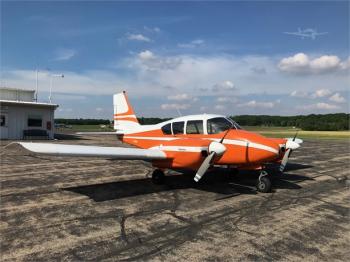 An Apache w performance! Factory 235 HP Apache. Fresh prop AD inspections. Great time builder! $49,000. Trades Welcome. Airframe: * TOTAL TIME AIRCRAFT SINCE NEW : 5775 HOURS * COMPLETE LOGS * 1978 – PILOT INADVERTENTLY RETRACTED GEAR AFTER LANDING Engines: * RIGHT ENGINE LYCOMING O-540-B1A5 235 HP SMOH : 1450 HOURS DONE 1993 BY G&N AIRCRAFT ENGINES * LEFT ENGINE LYC...
...more
.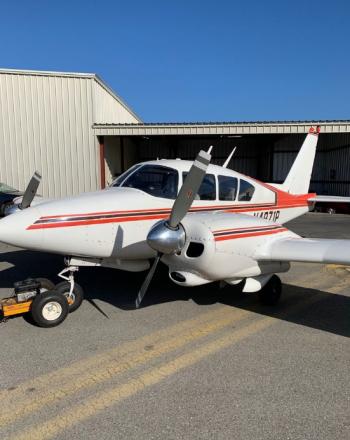 Airframe: TTAF: 3441.7 hours Engines: Lycoming O-540-A1D5 Serial Numbers: L-3356-40/L-3359-40 SMOH: 379 Hrs. Rt SMOH 383 Hrs. Lt SMOH Props: 282 Hrs. SPOH Hartzell: HC-A2MVK-2 Hub Series: H906/H2110 ...
...more
.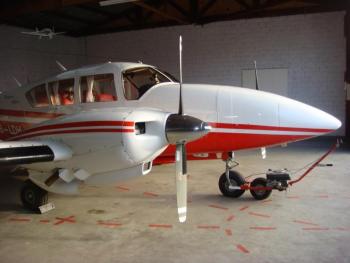 Private Aircraft, In very good condition, 6 Seats, 15 hours range! 1674.5 LBS useful load! Airframe: Total Time: 3855 In very good condition 15 hours range! Empty Weight: 3549.5 Lbs (weighed 16.06.2011) MTOW: 5200 Lbs Total Fuel Capacity: 192 USG Always hangared Annual Inspection with all new engine flexible oil and fuel lines (60 hoses) completed February 8, 2019 ARC Valid t...
...more
.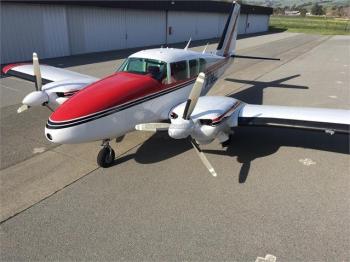 Incredible Super Low Time Turbo Aztec w Only 2516 Total Time!!! 571/589 SMOH Full Garmin Panel, Factory Ice Protection, Excellent Paint and Interior, 3 Bladed Props Airframe: Total Time: 2516 Engines: Time: 571/589 TBO: 2000/2000 Props: 302 SPOH Left 302 SPOH Right Three Bladed Props...
...more
.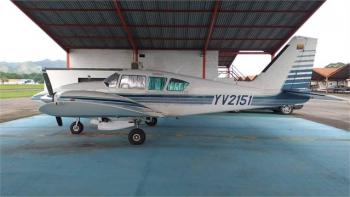 Super Low time Factory Engines 249/249 SFRM (2018) 119/119SPOH (2019) Late E Model with Garmin 430, Garmin MX20 MFD, STEC 50 Autopilot upgrades. Boots, Long Range Fuel. Airframe: Total Time: 7640 Engines: 249/249 SFRM Props: 119 SPOH 2019 119 SPOH 2019...
...more
.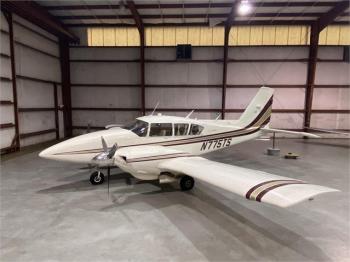 SOLD!! Incredible Value for this LOW TIME F model Aztec with only 2274TT 460/460 SMOH, GARMIN G-500 PFD/MFD, GTN750 Touchscreen, EX-600 MFD, Radar, JPI, 3 bladed props, Vortex Generators, One Piece Windshield, Hangared, Owner is moving up Airframe: Total Time: 2274 Engines: TBO: 2000 460 SMOH by Zephyr Engines 2007 Props: 3 Blade Harztell props only 402 SNEW...
...more
.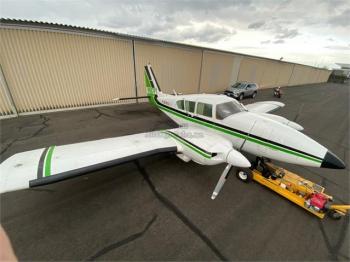 Low Time Turbo Aztec, Garmin upgraded WAAS Panel with. STEC 55X Autopilot!!! Full De ice O2, serious travel machine Maintained to part 135 standards Airframe: Total Time: 2971 Engines: Time: 800/800 TBO: 2000/2000 Props: 446 Left Prop SOH 446 Right Prop SOH...
...more
.
PRICED TO SELL QUICKLY! • 2019 Annual • ELT 406 • New Propellers (2017) • Refurbished Interiors • Great Condition • Double Hydraulic Pumps • STC One Piece Windshield • New Seatbelts in 2017 • STC Steve Fuel Gascolators • Transponder & Altimeter Check: Due Airframe: Total Time: 9,103 Engines: Type & Model : Lycoming IO-540-C4B5 Operator TBO : 2,200 Hrs. ...
...more
.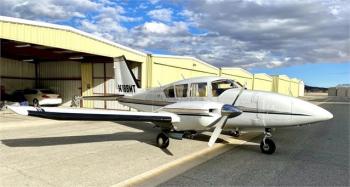 Late Model Aztec with only 4373 Total Time, ZERO/704 SMOH, Garmin 430W GTX-345ADSB In and Out, Radar, Stormscope, Long Range Fuel, Full Ice Protection, California Plane, Hangared at TSP. Airframe: ONLY 4373 TOTAL TIME SINCE NEW 1980 was the Second to last year the Aztec was produced, Piper went back to the E style tail and added Dual Hydraulic Pumps Engines: 0/704 SMOH By Signature Eng...
...more
.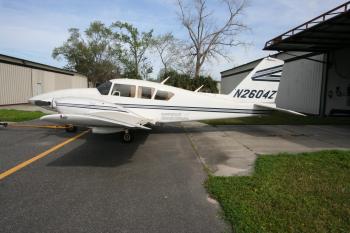 Low time 81 F Model, Only 4000TT 224/224Since Factory Remans, Garmin and Aspen Panel, King KFC-200 AP/FD, Long Range Fuel, Digital Engine Monitor, This is the LAST YEAR of production of the Aztec only 13 SN where manufactured. It represents an outstanding value for a Piper heavy lift twin with serious range Airframe: ONLY 4051 Total Time Since NEW Engine(s): 224/224 Since Factory Reman on both...
...more
.