Piper Cherokee Archer aircraft for sale
---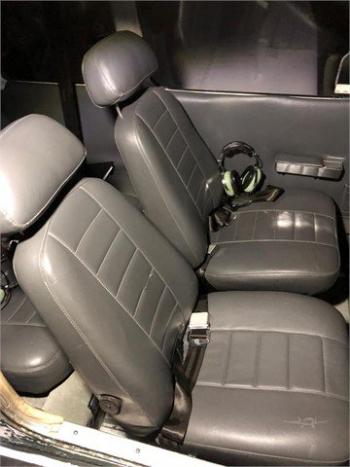 Very good training and leisure Aircraft PA-28-181 Currently hangared at Locarno Airport in Switzerland MTOW: 2550 Lbs Empty Weight: 1578 Lbs Specifications subject to verification by purchaser Airframe: Total Time: 8411 Logs available starting import in Switzerland in July 2000 with 4148:29 hours Engines: TT: 8862 TSO: 579 Overhauled in July 2015 Props: Time: 549...
...more
.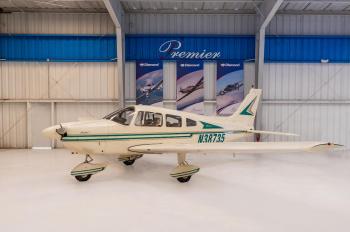 N38735. 1977 Piper Archer II. This is the Archer you have been looking for! Hard to find in the present market. Low time engine/prop excellent cosmetics with like new interior. WAAS enabled, ADS-B in/out. Autopilot with altitude hold. Fresh Eddy current inspection and fresh annual. Airframe: TTAF: 4800 Engines: 190 SMOH Props: Time: 310...
...more
.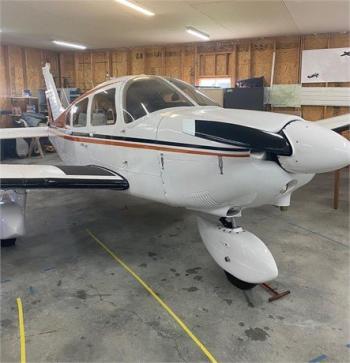 1978 PIPER PA-28-181 ARCHER II, TT 3367, SMOH 1300 HRS ON 0-360-A4M TBO 2000, SPOH FIX PITCH, WHEEL PANTS, 4 PLACE INTERCOM R/N 8257 WHEEL PANTS 4 PLACE INTERCOM ALWAYS HANGARD NEW SIDE GLASSES TOTAL FUEL 48 GAL USEFUL LOAD 956 LBS COMPRESSIONS 71,74,68,72 Airframe: Total Time: 3,367 Engines: Time: 1300 TBO: 2000 Props: FIX PITCH...
...more
.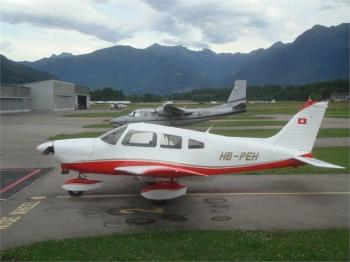 S/N: 28-7990531 All AD's (PA's) have been complied with The NAV/COM is not FM Immune Damage history: - Nov. 2006, Hard landing with subsequent inspection. Riveted doubler on RH wing lower skin. - Feb. 97, repaired LH wing outboard leading edge skin replaced - June 94, RH wing outboard leading edge skin replaced - April 81, Repair of RH wing end after it was hit by a propeller, 25 cm cut....
...more
.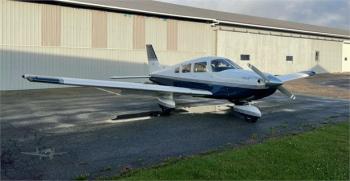 2002 PA-28-181 ARCHER III, TT 470, SMOH 470 since new (TBO 2000), SPOH 470 SINCE NEW, Sensenich propeller, Air Conditioning, 70 amp alternator, CANADIAN CREAMPUFF R/N 8256 Air Conditioning 70 amp alternator Chrome spinner 24 volt lycoming starter Wheel fairing (nose and main) Battery 28V Cabin lighting Auxiliary power receptacle Outside temp gauge Chocks First aide kit Locking fuel ...
...more
.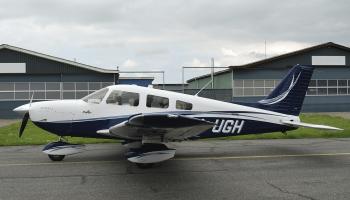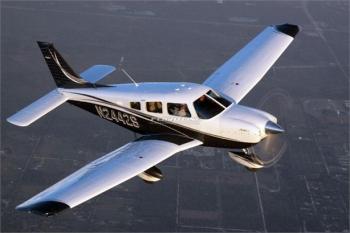 Garmin G1000 NXi Avionics Suite, Aspen Standby EFD-1000, WAAS Certified GPS, GTX 335R Transponder, Garmin FliteCharts and SafeTaxi Engines: Lycoming O-360-A4M, 180 hp, 4 Cylinders Props: Sensenich, 2 Blade, Fixed Pitc...
...more
.