Piper Cub aircraft for sale
---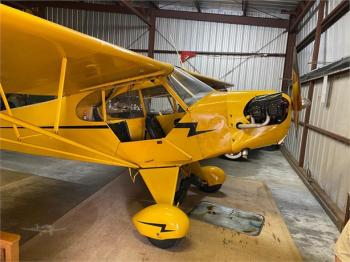 Here's a cute, fun inspring airplane to tickle that "I am really flying" feeling. It's a return near to the roots of where the love and magic of flight started. Airframe: Total Time: 3,055 Engines: 535 SMOH 65 HP Continental that will sip about 4 GPH Props Wooden prop...
...more
.
This vintage J3C-65 is beautiful and as fun as it gets and only has 207 SMOH. The aircraft has been restored and left in pristine condition. All of the parts are original. It just had its annual and flys frequently. If you are looking for the perfect vintage perfect Piper Cub, you have found it. This aircraft is clean inside and out and truly is the vintage aircraft you have always wanted. Engi...
...more
.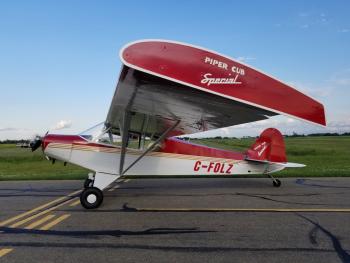 TTSN: 3387.1hrs SMOH: 14.6hrsContinental C90-8FC-12F (TBO: 1800 hrs) Overhauled by Brown Aviation, October 2006 SPOH: 14.5hrsMcCauley 2Blade Overhauled by Maxwell Aircraft Service, April 2007 ...
...more
.
NEW HORIZON MICROTECHNA (AIRBATIC), TRIG 8,33, KING TRANSPONDER S, "SPITFIRE" STARTER BUTTON, NEW TIRES – DISK BRAKES, METAL AILERON AND FLAPS, NEW EXHAUST, TOW COUPLING, NEW BUNGIEES, ENGINE <500H SMOH, TTAF 3860 POLYFIBER COVER & NEW PAINT 2017, PROP IN GOOD CONDITION, NORMAL CATEGORY, ALWAYS HANGARED, RUNS ON MOGAS 98 OCT. 25L/H CRUISE. AIRCRAFT BASED IN PORTUGAL. $99,000...
...more
.
Are you looking for a super fun Piper Super Cub with 180 horses, squawk free and ready for a blast? Here it is! It is in excellent condition throughout. Complete overhaul and restoration with new fabric covers throughout the upgrade. All squawks and issues have been solved. Just jump in, preflight, and fly. Piper PA-18 with the 180 engine are rare and so much fun. Airframe Details: The PA-18 f...
...more
.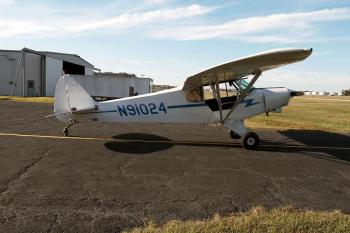 Airframe: Total Time: 1,910 Hours Engines: Time: 71 Don't miss the chance to own this aircraft. Click
here for more details.
.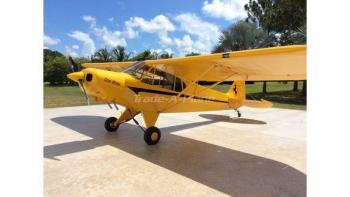 2016 PA-11 Clip-Wing Cub Special (PA­11 Clone), Flying as LSA, Experimental Amateur Built Airworthiness Certificate Issued 7/6/2016, Poly­Fiber, Flying off 25hrs on Cert. 0­ overhaul, O235­L2C, 118hp, 72" Sensenich Ground Adj. Composite Prop., Park Brake, Advanced Flight Systems AF­5500 Touch High Resolution Display EFIS Panel, ADAHRS, ADSB In/Out, TAWS, HITS, WX/Traffic, AOA, GPS, Panel Moun...
...more
.