Piper Cub aircraft for sale
---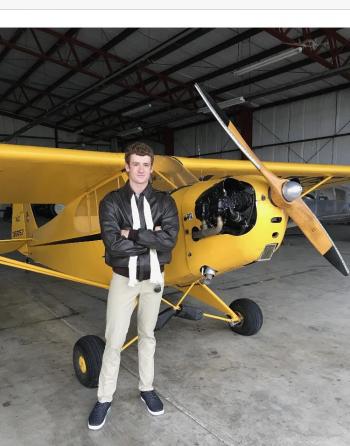 18 hours SMOH, all logs, disc brakes. Skis included Don't miss the chance to own this aircraft. Click
here for more details.
.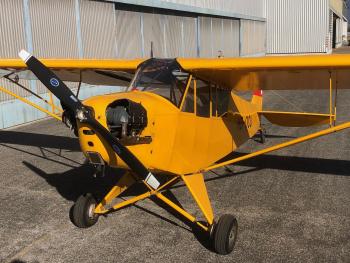 Private Piper Cub hystorical plane. Very nice condition. Specifications subject to verification by purchaser Airframe: Total Time: 8209 Swiss log books start in August 1947, after a complete overhaul with total time of 263 hours Recovered with synthetic fabric, completed May 30, 2005 Empty Weight: 382 kg, weighed in August 2018 Engines: Engine manufacture date: 1973 Total Time: 3662 hours ...
...more
.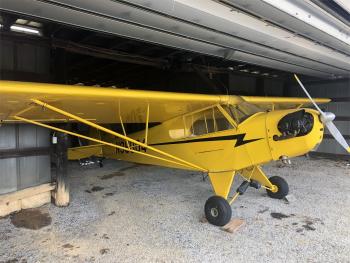 Airframe: 65HP Stock Cub Engines: Engine1 Overhaul Time: 372 Don't miss the chance to own this aircraft. Click
here for more details.
.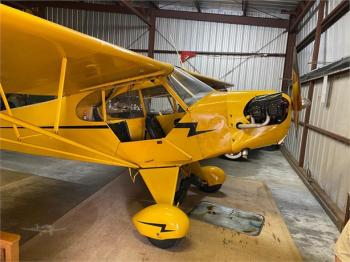 Here's a cute, fun inspring airplane to tickle that "I am really flying" feeling. It's a return near to the roots of where the love and magic of flight started. Airframe: Total Time: 3,055 Engines: 535 SMOH 65 HP Continental that will sip about 4 GPH Props Wooden prop...
...more
.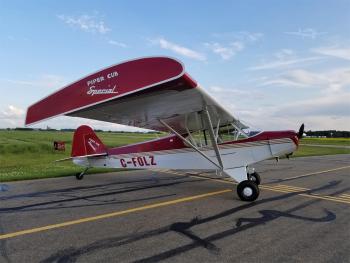 JACK PEACOCK RESTORATION IN 2007 Airframe: Total Time: 3387.1 Engines: Engine 1 Time: 14.6 SMOH SMOH: 14.6 hrs Continental C90-8FC-12F (TBO: 1800 hrs) Overhauled by Brown Aviaiton, October 2006 Props: SPOH: 14.5 hrs McCauley 2 Blade Overhauled by Maxwell Aircraft Service, April 2007...
...more
.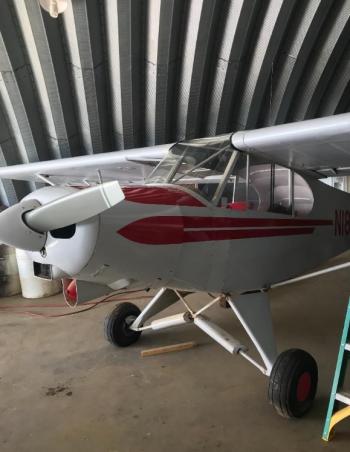 Super Cub Has Fittings For Floats, Skies Are Included. Hanger Rash Complete Repairs,Logbooks Available. Removable Box Fitted For Hunted Animals Under Aircraft. Great Bush Plane. Airframe: TTAF: 5375 Engines: Time: 759 Hours Props: Time: 15 SPOH...
...more
.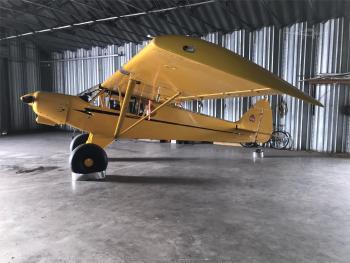 1997 180 HP Cubcrafters Rebuild of 1968 Supercub. Garmin 430W, Aspen, Big tires. Too much fun! $159,500.00 Airframe: 1997 Cubcrafter's Super Cub rebuild 2200 Hours Total Time 518 lbs useful load Engines: Time: 285 SMOH Props: Time: 270...
...more
.
This is a one of a kind Super Cub! Very well maintained both inside and out! Airframe Details: TTAF 1633.29 Engine(s) Details: Lycoming 0-360-C49 Full Log Books SMOH 878.29...
...more
.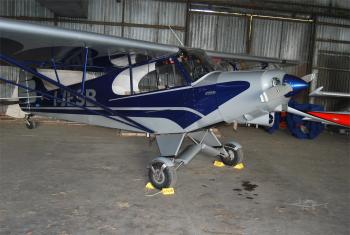 One of the last original Super Cub available on the market, currently owned by private person, who invested a lot in the refurbishment in 2012 without planning to sell it Airframe: Total Time: 4871 Completely refurbushed in July 2012 Engines: Lycoming O-320-A2B, S/N: RL50468-27A installed on November 28, 2002 after overhaul Inspected for Calender TBO Extension in 2015 and in 2018 TT: 2715:1...
...more
.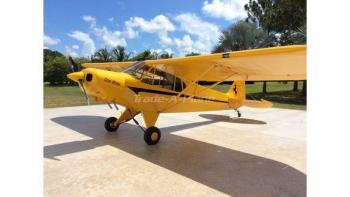 2016 PA-11 Clip-Wing Cub Special (PA­11 Clone), Flying as LSA, Experimental Amateur Built Airworthiness Certificate Issued 7/6/2016, Poly­Fiber, Flying off 25hrs on Cert. 0­ overhaul, O235­L2C, 118hp, 72" Sensenich Ground Adj. Composite Prop., Park Brake, Advanced Flight Systems AF­5500 Touch High Resolution Display EFIS Panel, ADAHRS, ADSB In/Out, TAWS, HITS, WX/Traffic, AOA, GPS, Panel Moun...
...more
.