Piper J-3 Cub aircraft for sale
---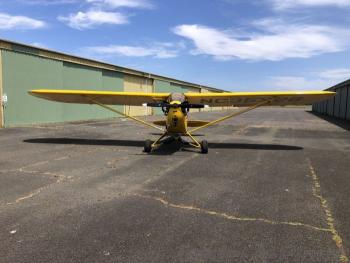 J-3 Cub built 1939 as an Army spotter, then rebuilt 1944 and issued NC35226. Airframe: Useful Load: 540 lbs Completely rebuilt 2020 with new spars, sealed wing struts, new magneto's, new metal prop, new covering and new J-3 paint. Airframe has STC's for 75, 85, and 90 h.p. engine mods Engines: Continental, 65 HP New mags, new prop, Cleveland brakes SMOH: 1200 hrs STO: 10 hrs Props...
...more
.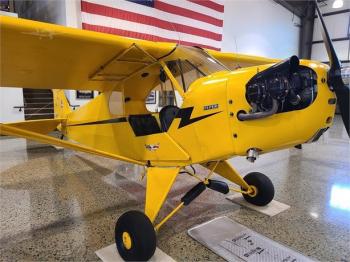 Airframe: Total Time: 3,342 Engines: Time: 322 Overhauled 7/30/98 New Fuel/Oil Lines and Hoses Props: McCauley Time: 30...
...more
.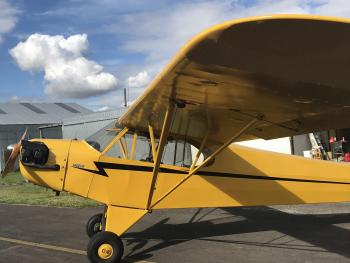 This vintage J3C-65 is beautiful and as fun as it gets and only has 207 SMOH. The aircraft has been restored and left in pristine condition. All of the parts are original. It just had its annual and flys frequently. If you are looking for the perfect vintage perfect Piper Cub, you have found it. This aircraft is clean inside and out and truly is the vintage aircraft you have always wanted. Engi...
...more
.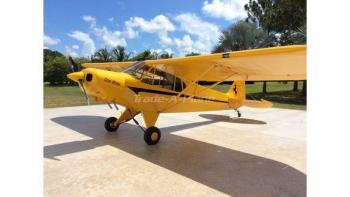 2016 PA-11 Clip-Wing Cub Special (PA­11 Clone), Flying as LSA, Experimental Amateur Built Airworthiness Certificate Issued 7/6/2016, Poly­Fiber, Flying off 25hrs on Cert. 0­ overhaul, O235­L2C, 118hp, 72" Sensenich Ground Adj. Composite Prop., Park Brake, Advanced Flight Systems AF­5500 Touch High Resolution Display EFIS Panel, ADAHRS, ADSB In/Out, TAWS, HITS, WX/Traffic, AOA, GPS, Panel Moun...
...more
.