Piper Navajo / Chieftain / Mojave aircraft for sale
---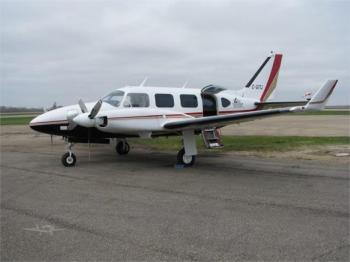 AIRCRAFT IS CURRENTLY OPERATED CORPORATELY. Excellent maintenance history. Aircraft is subject to verification of specifications, logs, times, damage and all equipment listed. Airframe: Total Time: 6,864.9 Engines: TSO L/H engine: 1002.8 TSO R/H engine: 1625.3 TIO540-A2B Narrow Deck Props: TSN both props: 54.6 Aug 16/2018. Scimitar Props Model B3DF526C...
...more
.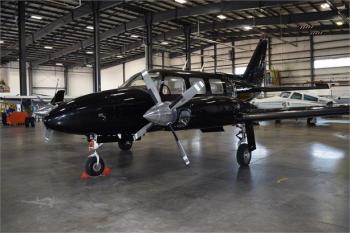 FULL COLEMILL CONVERSION 350 HP ENGINES AND 4 BLADE Q TIP PROPS. LEXAN DOOR FOR JUMPING, REGULAR DOOR WILL BE INCLUDED. I WILL PRESENT ALL OFFERS. Airframe: Total Time: 8,509 Empty Weight 4113 VG KIT HOT WINDSHIELD DEICE BOOTS Engines: Time: 1009 SMOH TBO: 1800 COLEMILL PANTHER CONVERSION 05/16/2014 Props: Time: 855 Colemill 4 Blade new June 16/2014...
...more
.

Super Low time PANTHER Conversion Only 139/139 Since Factory Overhaul, Outstanding Panel-- Dual GARMIN 530W's, GX200, RADAR, Autopilot, Full De-ice, Air-Conditioning, Four Blade Q tip, Winglets, BDL VG Kit, Truly a Turn Key Aircraft Call Listing Broker Scott MacDonald 772-781-5900 or 772-215-0805 Direct Airframe: 6030 Total Time Since NEW Engine(s): Lycoming 350 HP TSIO 540 Power Plants Remane...
...more
.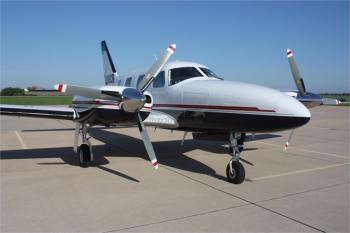 LOW TIME Navajo with Factory Air Conditioning Factory ICE protection, King MFD, King KLN-94 GPS, Dual King KX-155, Clean Cabin Class Twin Airframe: Total Time: 3440 Engines: Time: 788/886 SMOH by Midwest Props: Right Prop 1241 SPOH Left Prop 1241 SPOH...
...more
.

This is a very Nice Pressurized Navajo with Low Total Time and Very Low Engine Times. $75,000 was just Spent Overhauling the Right Engine. Engines: SMOH Left/Right: 220/10 Props: TSOH Left/Right: 424/424...
...more
.

PIPER PANTHER CHIEFTAIN '74. Winglets, VG's, Q-tip props, Intercoolers, increased gross weight. Crew/Cargo doors, lockers, 235 gallons, new paint, clean leather. Fresh O/H on Garmin 430, Sirius WX on MFD MX 20, Stec 65 w/ yaw, FD, AC, tables, potty, wingtip/nose lights. 1100/1100 smoh (1800 TBO), 25/25 s/prop IRAN L/R. New turbos, exhausts, hoses, more. Functional, safe and flying regularly. ...
...more
.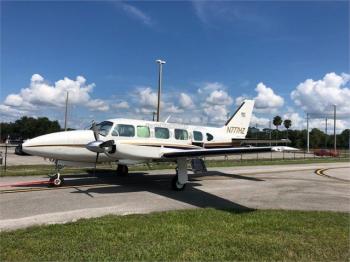 One of the Lowest time Chieftains available on the Market today!! Only 5606 TT 1076/1076 SMOH 8/8 SPOH, Full DeIce, Factory Air conditioning, 8 Place Executive Interior, Intercoolers Hangared, This Plane is priced to Sell Airframe: 5606 Total Time Since New Very Low Total Time for this Make and Model Engines: TI0-540-J2BD 1076 SMOH SN l3127-61A Props: HC-E-YR-2ALTF SN DJ10805A 8 S...
...more
.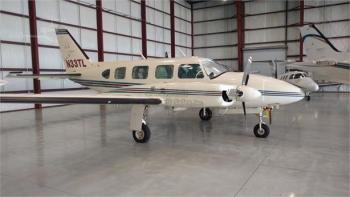 50% Partnership based in Stuart FL, Aircraft is hangared, Crew Services are available, This is a Turn Key Aircraft Airframe: Total Time: 5930 Engines: Time: 1573/115 SMOH ...
...more
.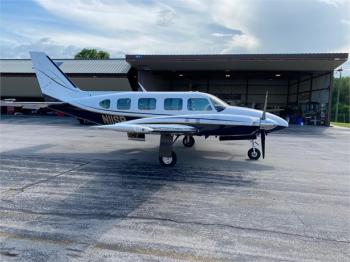 Airframe: Total Time: 6,842 Engines: Time L/R: 116/1668 SMOH Props: Time L/R: 116/2649 SMOH ...
...more
.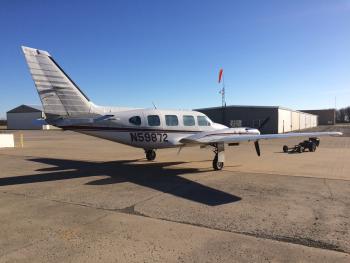 TOTAL TIME AIRFRAME: 6740 Hours LEFT ENGINE TIME: 1510 SMOH RIGHT ENGINE TIME: 1510 SMOH PROP TIMES: 850 / 850 SOH 3 Blade Hartzell...
...more
.
MD, US
$200,000 Price Reduced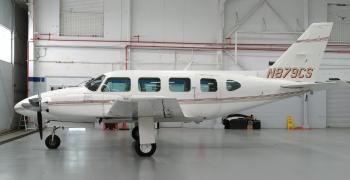 1977 Piper Navajo C, 7175TT, LE 50 SMOH (Columbia, 2020)/RE 600 SMOH, 175 SPOH, Aspen PFD, WAAS, ADS B, Partial Paint, New Wool Carpet, Overhauled Janitrol Heater And Electric AC (Keith), AP, Radar, Storm, Hot Props, See Flightaware for Real World numbers. Airframe: TTAF: 7175 Dual heated pitots, hot props, heated windshield, wing ice inspection light and NO BOOTS! Excellent maintenance his...
...more
.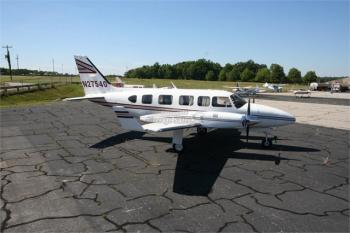 Panther Chieftain with only 778/778 SMOH on both Engines, Garmin GTN-750 Touchscreen, GNS-430W, GTX-345 ADSB (in&out) Color Radar, ASPEN Pro 1000 EFIS Display, Factory AIR and ICE, Super Clean Paint and Leather Interior, Hangared in South Carolina. Airframe: Total Time: 8990 Engines: Engine 1: Left Engine Right Engine Serial Number: L-1869-68A L-6661-61A TSOH: 802 802 Date of Overhau...
...more
.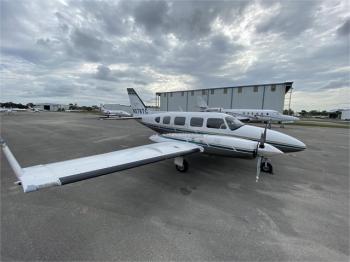 PANTHER CR with only 6591TT ZERO/237 SMOH 0/0 SPOH, Garmin 650 Touchscreen, GTX 345, ADSB in and out, Flight Max 750, STEC 55X Autopilot with Alt Preselect! Sharp Custom Paint and Leather, AC, Factory ICE Protection Airframe: Total Time: 6591 Engines: Time: 237/0 SMOH TBO: 1800/1800 Props: HC-C4YR-2 Four Blade Q Tip Props ZERO ON BOTH 2021...
...more
.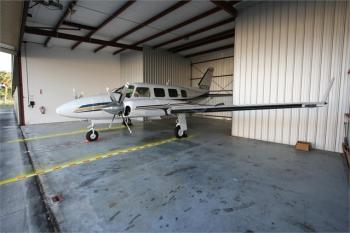 Colemill Panther Conversion (350HP) Gamin GNS-530 GPS/Com/Nav, GTX345 ADSB, Radar, Stormscope, Digital engine Monitor, Fuel Flow, Factory K-ICE, Air Conditioning, NEW Paint and Leather Interior, Wing Lockers, and More Airframe: Total Time: 6785 Engines: Engine 1: 766 SMOH 350 Horsepower per side Lycoming TIO-540-J2BD Colemill Panther Conversion Left Engine OH in 2007 Right Engien O...
...more
.