Piper Navajo / Chieftain / Mojave aircraft for sale
---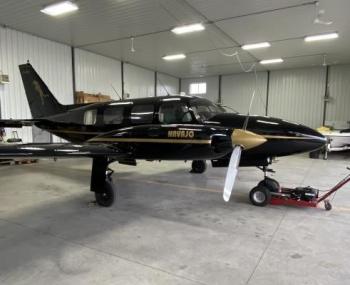 TT 7867, SMOH LH 1074 RH 1074 TIO-540 A2B 310 HP (TBO 1800 HRS), SPOH LH 63 RH 63 "SINCE BRAND NEW", HARTZELL, BOTH O/H 2016 HC-E2YR-2BTF, DEICED, VORTEX GENERATORS, JANITROL HEATER, COMPLETE STRIP AND PAINT 2020 R/N 8178 VORTEX GENERATORS JANITROL HEATER WINDSHIELD WIPER EW: 4397 LBS GW: 6840 LBS 192 US GAL FUEL CAPACITY NEW BATTERY COMPLETE STRIP AND PAINT 2020 24 MONTHS AVIONICS C...
...more
.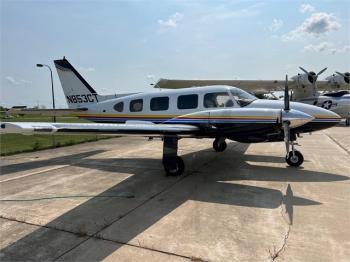 Good looking Panther Navajo with tons of options! Full custom Garmin panel with G600/GTN750/GNC225A/GMA340/GTX330ES/GDL69/GWX70 and more. 8800 Total Time and 712 TSMOH on both. Airframe: Total Time: 8803 Engines: Lycoming Time: 712 SMOH Props: 4-Blade Hartzell Props Time: 712...
...more
.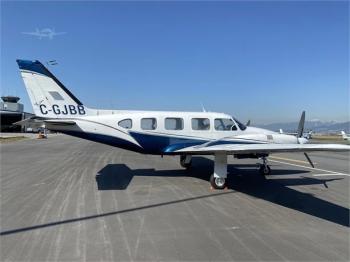 1969 Piper Navajo TT 14,452.1, SMOH L & R 1890 hrs, TIO-540-A2B (310 HP, 1800hr TBO) O/H in 2012 by Okanagan Aero, SPOH L & R 1065 hrs, Hartzell 3 Blade, O/H by Propworks, May 2015, All compressions above 70/80 R/N 8356 Janitrol heater Full De-ice 2 x Bose Powered Plugs 6 Place O2 system Nacelle Fuel Tanks Electric Cowl Flaps Prop Heat Cockpit Cover 406 Artex ELT Dual Pitot with Heat ...
...more
.

PIPER PANTHER CHIEFTAIN '74. Winglets, VG's, Q-tip props, Intercoolers, increased gross weight. Crew/Cargo doors, lockers, 235 gallons, new paint, clean leather. Fresh O/H on Garmin 430, Sirius WX on MFD MX 20, Stec 65 w/ yaw, FD, AC, tables, potty, wingtip/nose lights. 1100/1100 smoh (1800 TBO), 25/25 s/prop IRAN L/R. New turbos, exhausts, hoses, more. Functional, safe and flying regularly. ...
...more
.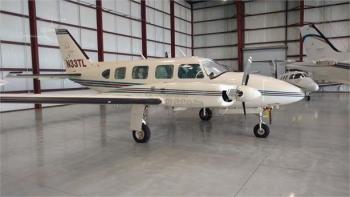 50% Partnership based in Stuart FL, Aircraft is hangared, Crew Services are available, This is a Turn Key Aircraft Airframe: Total Time: 5930 Engines: Time: 1473/115 SMOH ...
...more
.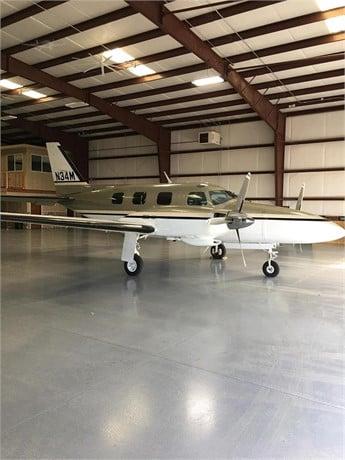 This aircraft has a 1,330 pound payload with full fuel! The airplane best comfort zone is 18-24,000 feet-it's happy there The P-Navajo is the heaviest and most powerful piston Piper ever built! It was intended for the corporate community and makes an excellent personal, family, and business airplane. Takeoff power at 425hp is 46 inches m/p and 2,133 propeller RPM=3,300 engine RPM, the so...
...more
.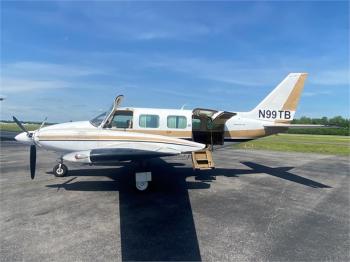 GREAT PROJECT PLANE. ONE OWNER. Airframe: Total Time: 238 Engines: LYCOMING TIO-540-F2BD Time: 238/238 TBO: 1800 Props: Hartzell...
...more
.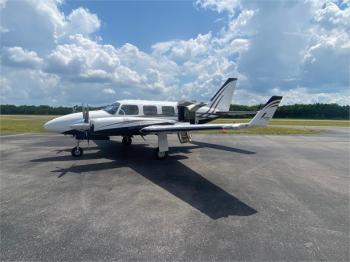 Airframe: Total Time: 6,860 Colemill Panther Conversion (Larger 350HP/engines) Colemill Panther Conversion 4 blade Q-tip prop (quieter) Colemill Panther Conversion Winglets Air Conditioning (Ice Cold) Radar Strike Finder Satellite XM Weather Traffic Avoidance Autopilot Ice Protection LED Lights Radar Altimeter Heavy Duty Cleveland Wheels and Brakes Larger Battery ADSB In & Out Eng...
...more
.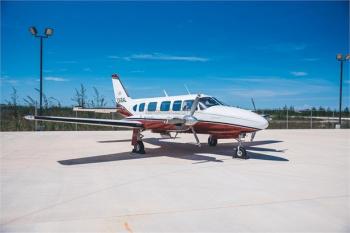 1979 Piper Chieftain for Sale, Aircraft will be in Florida in the next few weeks. Airframe: Total Time: 9,950 Engines: Time: 732/1703 SMOH TBO: 1800 Props: Time: 1007/1007...
...more
.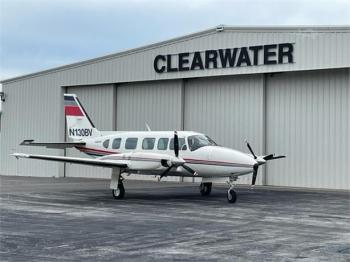 Airframe: Total Time: 11,185 Engines: Time L/R: 0/0 SOH TBO L/R: 1600/1600 Don't miss the chance to own this aircraft. Click
here for more details.
.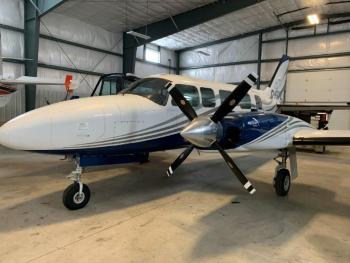 Airframe Total Time: 7375 Hours Engine Time: Left 1715 SMOH Right 1898 SMOH Prop Time: Left 145 SPOH (Aug 2019) Right 145 SPOH (Aug 2019)...
...more
.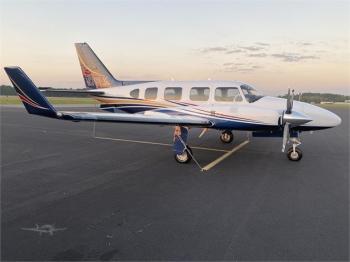 2021 LOCK & KEY Navajo By Mike Jones Avionics and Maintenance Considering Purchasing a New Single or Twin Engine Aircraft? Need that extra 2 seats, extra baggage capacity, more payload, POTTY, and cabin class room, then give us a call? You Might Want To Consider The Ultimate Navajo!!! The LOCK & KEY Navajo by Mike Jones is a totally renovated Piper Navajo from nose to tail to Incredible Standa...
...more
.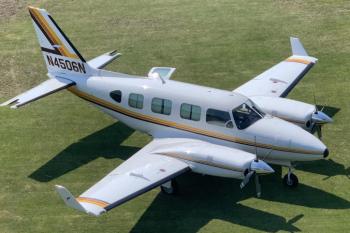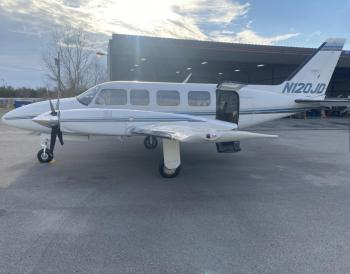 Buy with Confidence when you buy an airplane from the Navajo Experts! A rare Navajo with a 9 seat configuration. Airframe: Total Time: 9,600 Engines: Time: 600/600 SOH TBO: 1800 Props: Time: 600/600...
...more
.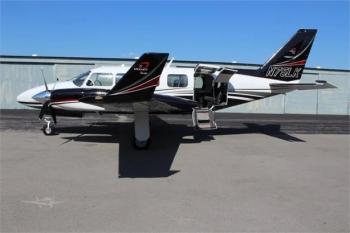 Airframe: Total Time: 8,829.4 Engines: Lycoming Time: 722.2/722.2 TBO: 1800 Props: Hartzell Time: 72.3/72.3 Both Propellers Overhauled October 2021 ...
...more
.