Piper Saratoga aircraft for sale
---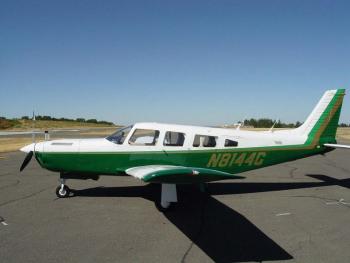 Aircraft Total Time: 4583 Engine Time: 148 Hours SMOH (2017) Propeller Time: 148 Hours SPOH (Hartzell three blade) Annual Due: December 2021 Useful Load: 1270 Lbs...
...more
.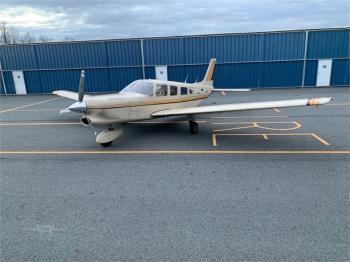 Highly sought-after 1980 Turbo Saratoga Fixed Gear - 3,648 TT, 155 SMOH by Penn Yan Aero, Altimatic IIIC Autopilot, GPS, ADS-B Compliant, Graphic Engine Monitor, 3-Blade Propeller, Club Seating, Deluxe Refreshment Bar, 1310 Pound Useful Load! Airframe: Total Time: 3,648 Engines: Engine Overhaul was accomplished at Penn Yan Aero - (May of 2016) Props: The Propeller Overhaul was compl...
...more
.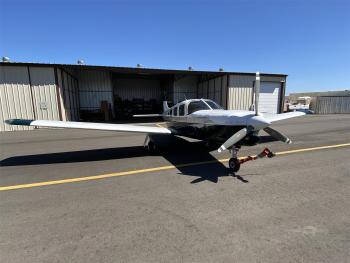 Clean Piper Turbo Saratoga, Engine SMOH:1450.2, Prop TT:650, TTAF:5039.1, Last Annual Finished in july 2020, Pitot Static complete 04/19, ELT Due 2022. Equipped with com 1 GNS 750, com 2 GNS 650, GTX 345 Transponder, King KX55 HSI with Slaving, KFC 200 AutoPilot, Garmin Flight Stream 510(BT Connectivity), Digital Yoke Clock, Fac Air Con, PMA450A Audio Panel with BT, 6 place EGT/CHT Digital Engine ...
...more
. 1/7th Share – Hanover, VA (KOFP). Well maintained Piper Saratoga. This Aircraft is equipped with a Garmin GTX 750 WAAS and a Garmin 345R Transponder with ADSB in and out. Other upgrades include an Aspen 1000 display and Insight G4 Engine monitoring system. Airframe: Total Time: 3970.0 hours Flight Rules: IFR Number of seats: 6 Damage History: Aircraft had deer strike in 2015. Prop and eng...
...more
.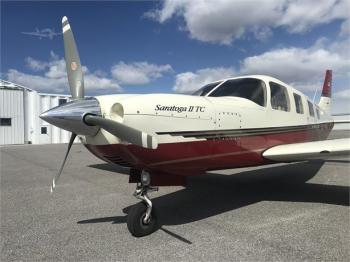 1998 Saratoga TC - 1895 TT, 399 SMOH, 399 SPOH, King KFC-150 Flight Director Autopilot, HSI, Garmin GNX-375 WAAS GPS / ADS-B Transponder Solution, Garmin GMX-200 Multi-Function Display, Garmin GDL-69A XM Weather, Strikefinder Co-Pilot Instruments, Factory Air-Conditioning, Factory Oxygen, JPI Graphic Engine Monitor, Club Seating, Wing Tip Landing Lights! Airframe: Total Time: 1,895 Engines:...
...more
.