Piper Saratoga aircraft for sale
---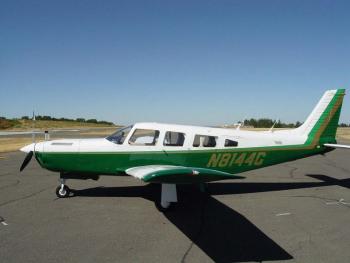 Aircraft Total Time: 4583 Engine Time: 148 Hours SMOH (2017) Propeller Time: 148 Hours SPOH (Hartzell three blade) Annual Due: December 2021 Useful Load: 1270 Lbs...
...more
.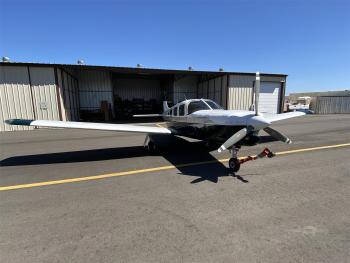 Clean Piper Turbo Saratoga, Engine SMOH:1450.2, Prop TT:650, TTAF:5039.1, Last Annual Finished in july 2020, Pitot Static complete 04/19, ELT Due 2022. Equipped with com 1 GNS 750, com 2 GNS 650, GTX 345 Transponder, King KX55 HSI with Slaving, KFC 200 AutoPilot, Garmin Flight Stream 510(BT Connectivity), Digital Yoke Clock, Fac Air Con, PMA450A Audio Panel with BT, 6 place EGT/CHT Digital Engine ...
...more
.
AKC Aviation is proud to present this Midwest Based Piper Saratoga SP. 427 SMOH by Signature, Garmin GMX 200 MFD, Garmin 430W Nav/Com/GPS, Garmin 345 ADS-B (In & Out) JPI EDM 930 Engine Monitor. New Paint and Interior re-done in 2015. July 2020 Annual Airframe: 5400 Total Time Aircraft Serial # 32R-8213042 LoPresti Gear fairings and Flap Gap Seals Aero Trim Aileron Trim Engines: 427 ...
...more
.
FRACTIONAL OWNERSHIP - 1/7th Share – Hanover, VA (KOFP). Well maintained Piper Saratoga. This Aircraft is equipped with a Garmin GTX 750 WAAS and a Garmin 345R Transponder with ADSB in and out. Other upgrades include an Aspen 1000 display and Insight G4 Engine monitoring system. Airframe: Total Time: 3970.0 hours Flight Rules: IFR Number of seats: 6 Damage History: Aircraft had deer strik...
...more
.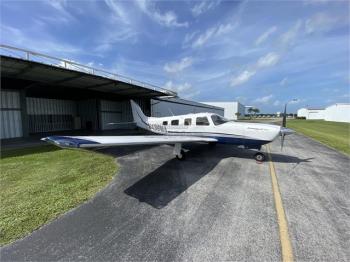 1/4 Ownership in this Stuart (KSUA) based partnership. Late model Garmin 1000, Saratoga!!! Airconditioned Hangared Ready to fly now. Airframe: Total Time: 1608 Engines: Time: 16085 TBO: 2000...
...more
.