Piper Saratoga aircraft for sale
---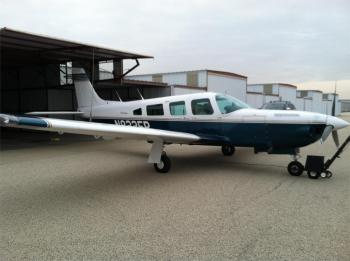 AKC Aviation is proud to present this Midwest Based Piper Turbo Saratoga that will be delivered with all new or overhauled components Firewall Forward including Engine, Turbo and New Propeller as well as a Fresh Annual. It will be Beautiful once finished! Come and look it over while it is in the shop. Airframe: Total Time: 4658 Engines: Engine Manufacturer: LYCOMING Engine Notes: New Factory ...
...more
.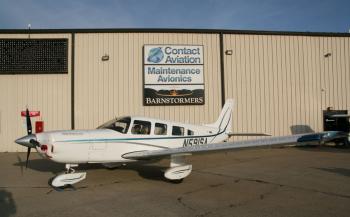 1981 Piper Saratoga, 3272TT, 8907 SMOH, 10631 SPOH, 6 Seats, New Paint & Interior 2001, IFR! Airframe: TTAF: 3272 Engines: 890 SMOH Props: 1063 SPOH Turbo Charged 3 blade prop Gami Fuel Injectors LoPresti Turbo Plus Intercooler plus new cowling Cleveland Wheels & Brakes Reiff Turbo XP Engine Pre-heater Micro Dynamics Wing Vortex Generators on the wings and the elevator Poli...
...more
.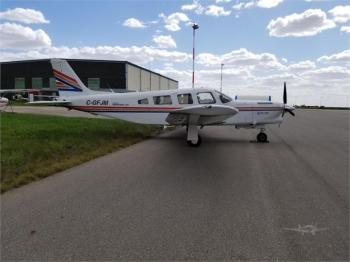 This aircraft will fit your family in style, ready to go and fly! Airframe: Total Time: 1,249 Gross Weight: 3600 Lb Empty Weight: 2426 Lb Useful Load: 1174 Lb Engines: Lycoming TIO-540-51AD 1249 SMOH Comp: 76/74/71/72/73/74...
...more
.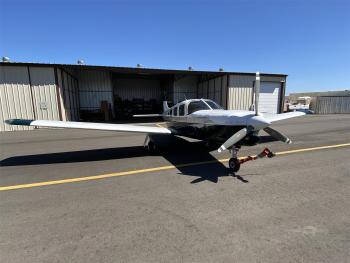 Clean Piper Turbo Saratoga, Engine SMOH:1450.2, Prop TT:650, TTAF:5039.1, Last Annual Finished in july 2020, Pitot Static complete 04/19, ELT Due 2022. Equipped with com 1 GNS 750, com 2 GNS 650, GTX 345 Transponder, King KX55 HSI with Slaving, KFC 200 AutoPilot, Garmin Flight Stream 510(BT Connectivity), Digital Yoke Clock, Fac Air Con, PMA450A Audio Panel with BT, 6 place EGT/CHT Digital Engine ...
...more
.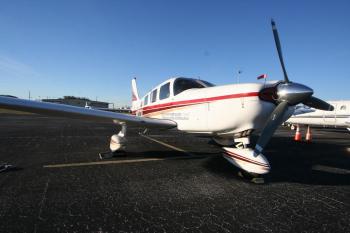 Super Low Time Saratoga (Fixed Gear) with Only 2815 TT 303 Since Factory OH, ADSB, Dual Garmin 430 GPS, HSI, Garmin Transponder, Excellent Leather Interior (Club), 3 Blade Prop, Complete Logs, Always US reg, Airframe: Only2815 Total Time Since NEW Engines: Only 303 Since Factory Overhaul Lycoming 2016 IO-540K1G5 SN L 15275-48 Props: 25SPOH 3 Bladed Prop...
...more
. Well maintained and kept Piper Saratoga II HP. This low time aircraft is ready for a new owner. Aircraft is equipped with a WAAS 530 & 430 GPS. Other upgrades include ADSB out & factory Air conditioning. No known damage history. Airframe: Total Time: 1161.6 hours Flight Rules: IFR Number of seats: 6 Damage History: No known damage history, researched on aviation data base. Engines: Engine...
...more
.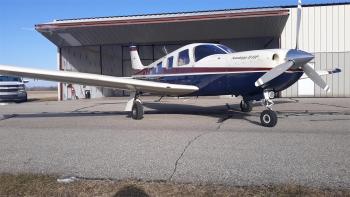 1999 Saratoga II HP - Garmin 500, 750, 345 w ADSB, 500 SFRM, NDH, Air Conditioning, JPI 730, $309,000.00 Airframe: 3425 Hours SNEW No Damage History, Hangared, Complete Logs Useful Load 1,147.04 lbs. Engines: 500 Hours SFRM on a 300 HP Lycoming IO-540-K1G5 done 02/06/2014 Props: 85 Hours SPOH on 3-Blade Hartzell Prop w Polished Spinner...
...more
.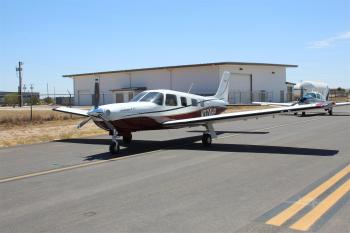 This aircraft is in Pristine condition !!!! Full GARMIN Panel W/Stec coupled auto pilot, XM Weather GDL 69A WAAS ADSB Compliant Garmin 330ES Complete LOGS, Fresh Engine, New Prop, 6 place intercom, Club Seating with Pull out table, Leather interior, PIPER FACTORY AIR CONDITIONING Utility Door for Rear Baggage Access Pilot & Copilot Seats Wired for Bose Dual Articulating Seats with Lumb...
...more
.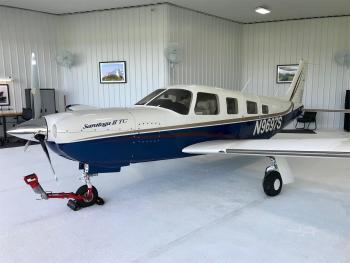 No Damage History Corporate Aircraft In Excellent Condition. Always hangared and professionally maintained. 400 hours since top and prop overhaul, TKS Full De-Ice, Glass Panel, and Factory Air Conditioning. Airframe: Total Time: 1585 Engines: Engine 1 Time: 400 STOH Props: 400TT Since Overhaul...
...more
.