Piper Seneca aircraft for sale
---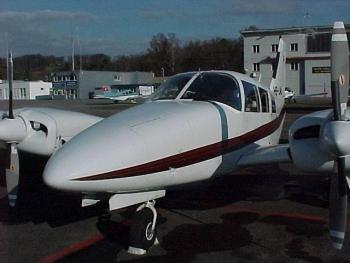 Good economic twin. Airframe: Total time: 9881 hrs Engines: LH: Textron-Lycoming IO-360-C1E6, sn L-1118-51A TT: 10251, TSOH: 1155:48 overhauled by Mattituck in September 1998, RH: Textron-Lycoming LIO-360-C1E6, sn L-444-67A TT: 7758:38, TSOH: 1686:32 overhauled by Mattituck in July 1996 TBO: 2000 hrs / 12 Years (Calendar overhaul not mandatory in Switzerland for private operation. Also r...
...more
.
Airframe: TTAF: 5644.50 Engines: Left Engine: Continental TSIO-360-E Power: 200 Horse power Last Annual Compressions: Left Engine 1. 70/80, 2. 60/80, 3. 65/80, 4. 70/80, 5. 72/80, 6. 68/80. Engine hours 891.5 hours SMOH Right Engine: Continental LTSIO-360-E Power: 200 Horse power Last Annual Compressions Right Engine 1. 74/80, 2. 72/80, 3. 60/80, 4. 74/80, 5. 68/80, 6.78/80. Eng...
...more
.
1978 Piper PA-34 "Seneca II" for sale always stored in heated hangar. Aircraft management company personal airplane professionally flown & maintained. Just had an annual 10/2020. Full logs. Airframe Details: -9482 TTSN Engine(s) Details: -1620 SMOH-R -1620 SMOH-L (Factory Overhaul) 1/7/93 Continental TSIO-360-EB counter rotating -1620 SPOH-R -1620 SPOH-L...
...more
.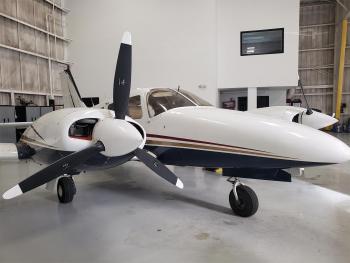 Always Hangered Professionally Flown Has been flown by same flight department for over 20 years Airframe: TTAF: 12614 Engines: Continental TSIO-360 Time: 794/794 SFRM Props: 3-Blade Mcaulley...
...more
.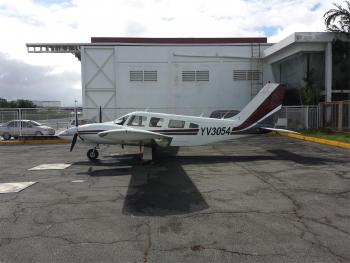 Beautiful Piper Seneca II, Very Low Time Engines and Props, Clean Condition and always hangared Airframe: No Known Damage History Engine(s): Continental Turbocharged TSIO-360-EB SFRM (Since Continental Remanufactured April 2016) LH: 124 Hrs RH: 124 Hrs Props: 3 Blade McCauley TSN 124 Hrs...
...more
.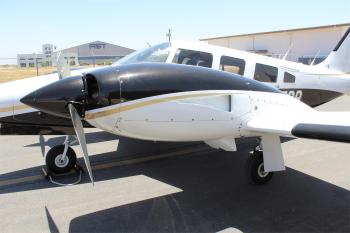 IMMACULATE Completely upgraded aircaft, GARMIN GLASS EQUIPPED / FRESH ENGINE AND PROPS - FRESH PAINT AND INTERIOR OVER 300K invested - THE NICEST SENNECA ON THE MARKET COMPLETE LOGS WITH NO KNOWN DAMAGE HISTORY Airframe: Total Time: 4515 New Paint New Interior Fresh Engine Overhauls ( MENA AIRCRAFT ENGINES ) New GARMIN AVIONICS - GLASS PANEL ADSB COMPLIANT GTX 33ES IN/OUT GARMIN G500 P...
...more
.
Here is your opportunity to own a 1/4 share of a 1981 Piper Seneca III based at FL! Six seats with club seating and 1500 lb useful load allows you and your family/friends (and bags!!) to go where you want, when you want! This is an IFR machine with lots of bells and whistles: FIKI, XM weather, onboard radar, ADS-B, Garmin GNS 530W, and KFC200 autopilot to name a few. The other members love to fly ...
...more
.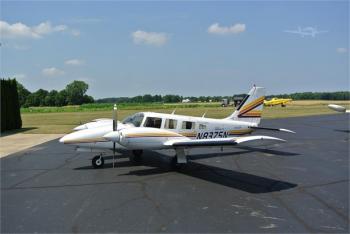 1981 Piper Seneca III – 6179 TT, 953 / 203 SMOH, King KFC-200 Flight Director Autopilot, King Slaved HSI, KLN-89B GPS, Appareo Stratus ADS-B Transponder, WX-10A Stormscope, LoPresti Nose Bowls, Merlyn Wastegates, Factory Oxygen, Known-Ice, Club Seating! Airframe: Total Time: 6,179 Engines: 953 Hours Since SMOH by Signature Engines – (LH) 203 Hours Since SMOH by Penn Yan Aero – (RH) ...
...more
.