Piper Super Cub aircraft for sale
---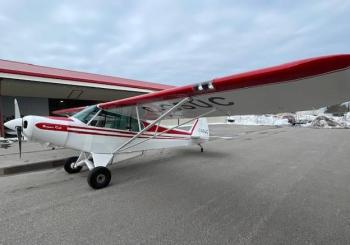 Airframe: TTSN: 5045 Engines: SMOH: 625 EDO 2000 Floats. TRIC 2250 Penetration skis, Airglas cargo pod. 406 ELT 2020, Bendix/King radio. Garmin Xponder. Garmin aera510. New seats. battery new Aug. 2021. Fresh annual July 2022. nN calls. Email only please ...
...more
.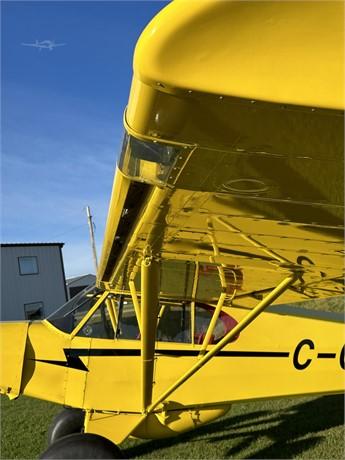 ***Dakota Wing Cub*** PA-18 AFTT: 2112.7 Hrs Engine: O-320-A2B, 330 Hrs Prop: A175, Pitch 82/44, was 82/41, McCauley Fuel: 36 US Gallons Wing, 32 US Gallons Belly Tank Belly Tank: Airglass LT 32 For a total of 68 US Gallons Vernier Style Mixture Control Large Tail Feathers Float Fittings Extended Baggage 180lbs Normal Baggage Area 566 Useful Load Empty Weight: 1137 Upgross Kit t...
...more
.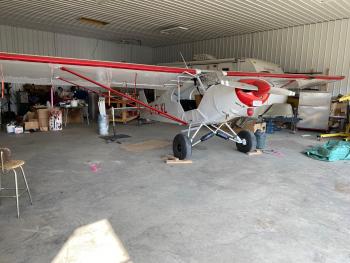 If you are looking for a Great Super Cub take a look at C-FLKLFresh refurbishment. All steel fittings removed, cleaned and inspected and repainted, All wing attachments replaced with new, Boot cowls repaired with new made parts, Instrument panel replaced with new made part, New ceconite fabric, 2000 Lb. mod installed, Electical system replaces with all new, fuses replaced with circuit breakers, en...
...more
.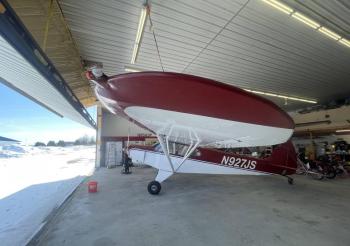 NEW TO MARKET! Airframe: TTAF: 1886 Engines: O320A2B Time: 845 SMOH Annual 3/23. 74x56 prop frame up restoration 2007. stitts poly fiber. All logs minus first 100 hours. Garmin SL40, GTX327, 396GPS, JPI700. I com, PTT on stick, ELT remote switch, Rosen visor, VGs, 700x6 tires, safety cables, Clevelands, brake boosters, Scott 3200,sutton exhaust, hi speed starter, Tanis, heat robber de...
...more
.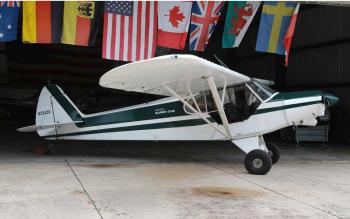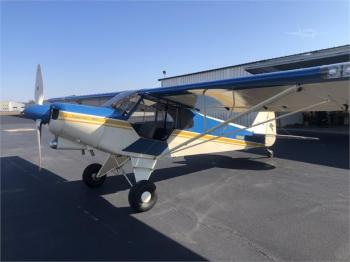 Beautiful Daytona Cub! Ready for Amphibs! Airframe: Total Time: 605 Engines: LYCOMING O-360 Time: 40 STOH TBO: 2000...
...more
.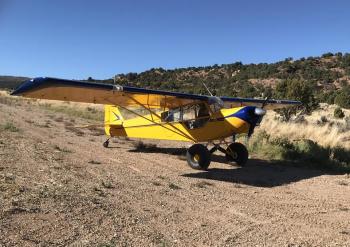 Piper Super Cub, 373 hrs since total overhaul with lots of new parts. 373 SMOH O320AB 160 hp Leading edge tuned exhaust, Borer propNew fuselage, extended wings, VGs, 2,000 lb gross, extended lower baggage, upper baggage, Atlee dodge 30.5 gal fuel tanks, L21 windows, and a lot more! Excellent condition. Delivery available....
...more
.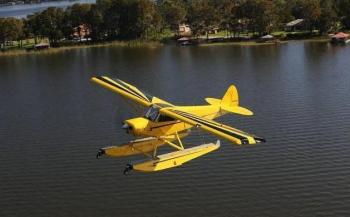 Award winning Super Cub Amphib: NO SALT EVER! ' 571 Since complete rebuild wiith new AE & prop, 512 SN Whip 2100A 160 HP Wide body, extended baggage, square tips, ADSB out. Privately owned, babied and hangared in central Fl. Airplane won Blue Ribbon at SnF '03 (best modified classic)....
...more
.