Piper Super Cub aircraft for sale
---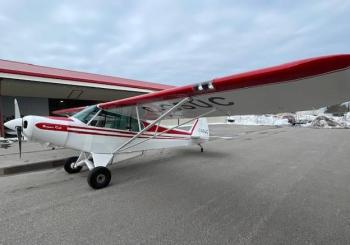 Airframe: TTSN: 5045 Engines: SMOH: 625 EDO 2000 Floats. TRIC 2250 Penetration skis, Airglas cargo pod. 406 ELT 2020, Bendix/King radio. Garmin Xponder. Garmin aera510. New seats. battery new Aug. 2021. Fresh annual July 2022. nN calls. Email only please ...
...more
.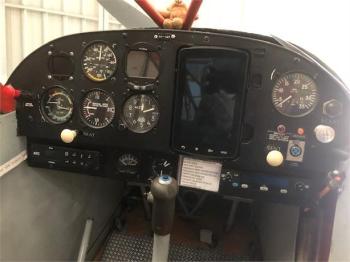 MTOW: 1750 Lbs Fuel Capacity: 136 Liter Fabric replaced in 2012 with Stewart's System Synthetic Fabric, performed by Vliegewerk Holland Always Hangared since restoration CAMO by Vilegewerk Hollad Last Annual Inspection: September 2022 Permit to fly valid till 15/06/2023 SPECIFICATIONS SUBJECT TO VERIFICATION BY PURCHASER Airframe: Total Time: 5,214 Engines: LYCOMING O-320-A2B ...
...more
.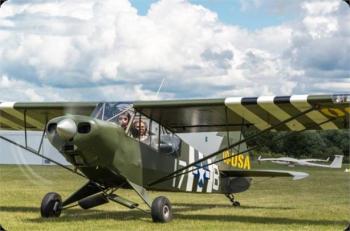 Very beautiful Piper Super Cub First owned by the NATO, SHAPE SUPREME HEADQUARTERS ALLIED POWERS EUROPE in Belgium, then by two private owners, the last one had it for the last 30 years. Airframe: Total Time: 5858 hours Total Time Since: 1280 hours Engine Lycoming O-320-A2B, SN: L-49703-27A Total Time: 2521 Time Since Overhaul: 562 hours Overhauled 01.04.2010 Propeller Sensenich ...
...more
.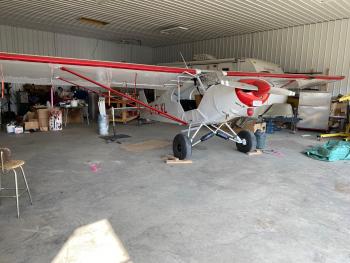 If you are looking for a Great Super Cub take a look at C-FLKLFresh refurbishment. All steel fittings removed, cleaned and inspected and repainted, All wing attachments replaced with new, Boot cowls repaired with new made parts, Instrument panel replaced with new made part, New ceconite fabric, 2000 Lb. mod installed, Electical system replaces with all new, fuses replaced with circuit breakers, en...
...more
.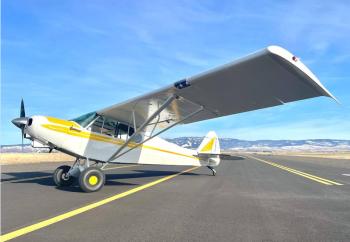 Airframe: TTAF: 3190 Engines: Lycoming O-320-A2B TSMOH: 1087 Props: SPOH: 51 Apollo SL40 NAV/COM, Intercom, ELT, Cleveland brakes, Vortex Generators, Increased gross weight, Extended baggage, wing-tip strobes, Auto gas STC, plane booster wing tips. Incredibly well taken care of, always in a dry climate and hangared. Aircraft located in La Grande, OR. No trades....
...more
.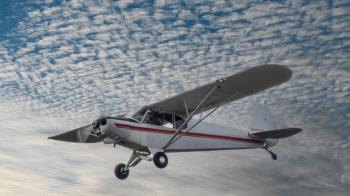 Airframe: TTAF: 1064 Engines: Time: 1064 147 since restoration and IRAN (O-320) in 2008 Don't miss the chance to own this aircraft. Click
here for more details.
.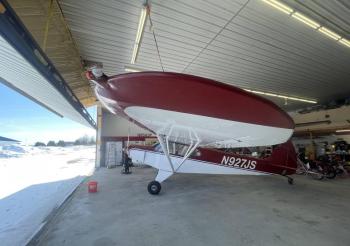 NEW TO MARKET! Airframe: TTAF: 1886 Engines: O320A2B Time: 845 SMOH Annual 3/23. 74x56 prop frame up restoration 2007. stitts poly fiber. All logs minus first 100 hours. Garmin SL40, GTX327, 396GPS, JPI700. I com, PTT on stick, ELT remote switch, Rosen visor, VGs, 700x6 tires, safety cables, Clevelands, brake boosters, Scott 3200,sutton exhaust, hi speed starter, Tanis, heat robber de...
...more
.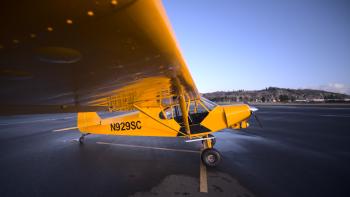 Are you looking for a super fun Piper Super Cub with 180 horses, squawk free and ready for a blast? Here it is! It is in excellent condition throughout. Complete overhaul and restoration with new fabric covers throughout the upgrade. All squawks and issues have been solved. Just jump in, preflight, and fly. Piper PA-18 with the 180 engine are rare and so much fun. Airframe Details: The PA-18 f...
...more
.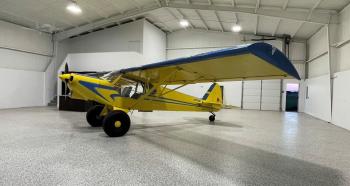 Airframe: 2007 SmithCub Super Cub AFTT approx 250 hours Engines: Mattituck O360 ETT: 250 Don't miss the chance to own this aircraft. Click
here for more details.
.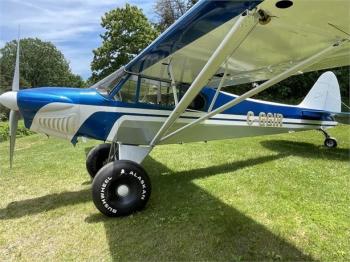 2021 Piper (Smith) PA-18 Super Cub, TT New "0" time, SMOH Lycoming 0-360 195HP, SPOH 86" Sterna Composite Propeller, Aircraft built by John Gordy (60+ builds), Tail number is vinyl (Easy to remove for US Importation) R/N 8339 Tripple piston brakes Vortex Generators All Alaskan mods Extended baggage Extended wheel gear Carbon Cub cowling Electric Trim Float Kit with lifting rings Vett...
...more
.