Pitts aircraft for sale
---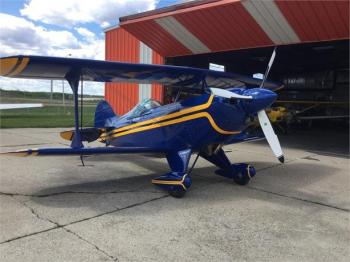 CONTACT BILL CARTER 1-780-904-7153 New 406 ELT installed April 2021 Single Seat Pitts over $86000.00 Spent since April 2016 This Pitts has had meticulous maintenance and has been active on the Western Canada Air Show Circuit. Owned and Operated by Bill Carter Aerobatics Ltd. Villeneuve, Alberta. Always Hangared NO DAMAGE HISTORY ALL LOGS Airframe: TTSN 1261 No Damage History New...
...more
.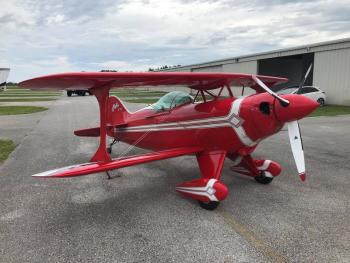 This beauty is a FACTORY BUILT and proven aerobatic performer up to Advanced Category!! Experimental Exhibition-Restored from the ground up in 2016. TTSN: 1189 hrs, Engine TTSN: 1189 hrs, 293 hrs STOH, Prop TT: 80 hrs SOH. Garmin GTR 225 radio, ADSB in/out with Stratus ESG, Stratus power Smoke system. Lycoming engine AEIO-360-A1E, 200 HP 3-blade Propeller, constant speed MTV-9-B-C/C190-1...
...more
.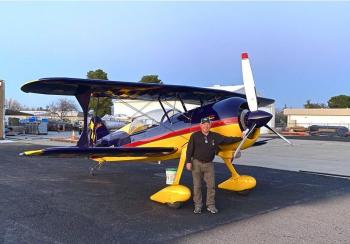 Airframe: TTAF: 302 hrs New Tailwheel Engines: TTE: 302 hrs New B&C alternator and regulator recently installed Props: MT prop TT: 204...
...more
.