Bell aircraft for sale
---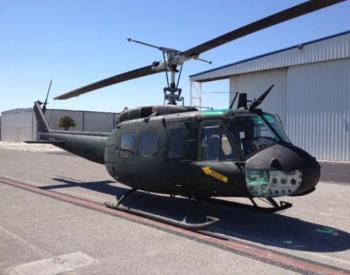 Airframe: 1966 Huey UH-1H N19CF SN 66-01145 12,359 TTSN Engine(s): T53-L-13B 556 remaining to overhaul...
...more
.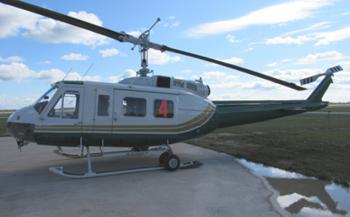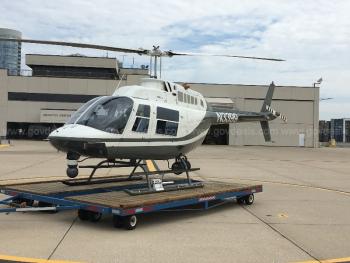 Auction Ends 10/7/20 2:00 PM ET Remaining 20 Days 21 Hrs Buyer's Premium 12.50% Starting Bid $60,000.00 Bid Increment $1,000.00 Minimum Bid $60,000.00 A $2,000 Bid Deposit is required to bid on this auction. Please see the attachment below for the complete Bid Deposit Instructions. 1968 Bell 206B JetRanger Helicopter with Allison 250-C20J engine. Turbine overhaul in 2017. Total time ...
...more
.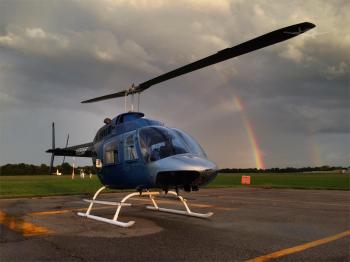 135 Maintained, C20B Compressor & Turbine, 3-year TT Straps, Wedge Windows, Quick Change Chin Bubbles, Leather Seats, Heater, K-Flex DS, Range Extender, AF Oil Filter, Lead Acid Battery, 406MHz ELT, Radar Altimeter, DC Intercom, GNS 430, GTX 345 ADSB In/Out. Airframe: TTAF: 7,304 Engines: RRC 250-C20 (with C-20B compressor and turbine)...
...more
.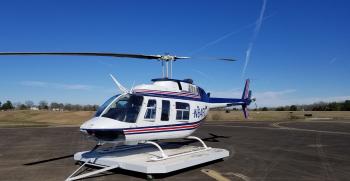 1981 Bell 206L-1, 135 Maintained VIP Ship, NDH, Leather Seats, Dual Controls, Low Skids, Air Conditioner, Night Scanner, Autopilot, Force Trim, Wire Strike, Range Extender, Wedge Windows, Oil Filter Kit, Gill Battery, Collins Silver Crown Avionics, HSI, Remote Compass, GX55 GPS, 406 ELT, GTX345 ADS-B In/Out. Airframe: TTAF: 3770 AAI Crew Wedge Window Assemblies (STC SH1815SO) AAI Nightscan...
...more
.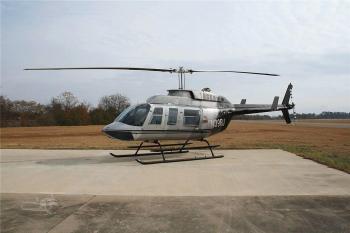 Nice VIP ship currently operated on Part 135 certificate. Increased horsepower kit. IFR certified with autopilot and dual electrical systems. Price and Status Report upon request. Airframe: Total time 3627.3. Total RIN 17687. Empty weight 2783.5. Useful load 1366.5. Engines: Total time 3614.6. Engine cycles 5472....
...more
.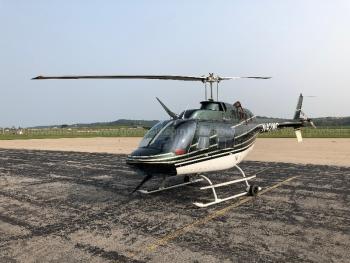 Auction Ends 10/22/20 4:00 PM ET Remaining 28 Days 5 Hrs This item is subject to an auto extension of the auction end time. Reserve Not Met Buyer's Premium 9.00% Starting Bid $250,000.00 Bid Increment $3,000.00 Minimum Bid $250,000.00 $5,000 Bid deposit is required to bid on this item. Please see the attached Bid deposit instructions below for details. 1995 Bell 206B Helicopter ...
...more
.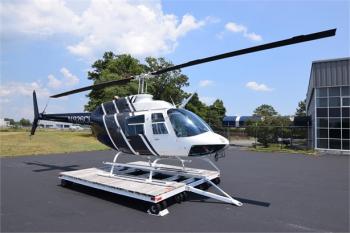 Low time, no damage history and always hangared. Includes cargo hook, J Steps, and bubble window. All AD's and SB's complied with. Current Part 135 and Bell CSF maintained. All Logs Available Airframe: TTAF: 4385.8 ...
...more
.