---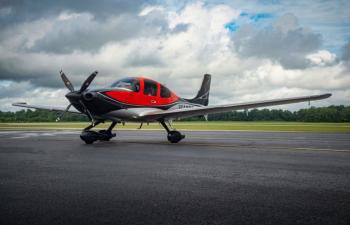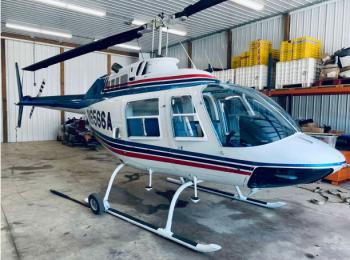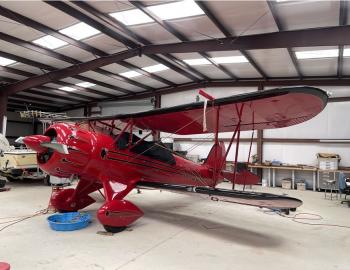 Don't miss out on owning this beautiful modernized One of A Kind classic biplane by Waco Classic Aircraft that hold the "Transcontinental World Speed Record" from Boston, MA to San Diego, CA in Sept 2006 Airframe Details: Aircraft OEM: Waco Classic Aircraft Total Time on Airframe: 351.2 Hours Weight and Balance: September 26, 2017 Standard Empty Wt: 2,227.0 pounds Gross Wt: 2950 pounds ...
...more
.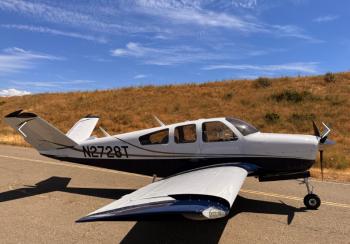 Aircraft Total Time: 4920 Hours Total Time Engine Time: 700 Hours SMOH, TSIO-520-D Continental (Factory turbo) Propeller Time: 700 Hours SPOH, on McCauley C76 Three blade Annual Due: June 2023 Useful Load: 1113 Lbs...
...more
.
New to the market we have a 1969 Cessna 310P model with Keith Air Conditioning. The aircraft has been kept in a hangar by its owner in Yuma Arizona since 2005. A very well maintained aircraft flown on a regular basis with fresh new engines and propellers with only 12 hours SMOH. Overhauls were done 12-21-2021 by One Stop Aviation. Annual was completed in December. Electronic logs available. No Da...
...more
.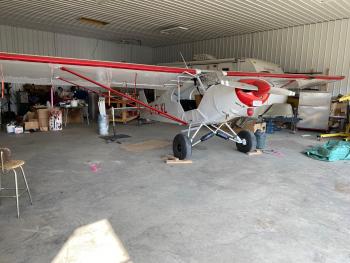 If you are looking for a Great Super Cub take a look at C-FLKLFresh refurbishment. All steel fittings removed, cleaned and inspected and repainted, All wing attachments replaced with new, Boot cowls repaired with new made parts, Instrument panel replaced with new made part, New ceconite fabric, 2000 Lb. mod installed, Electical system replaces with all new, fuses replaced with circuit breakers, en...
...more
.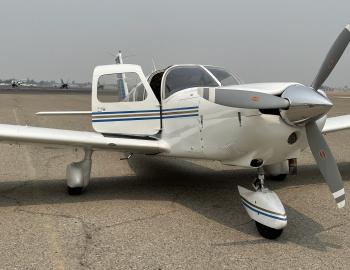 New to the market we have a 1966 Piper Cherokee Six, PA-32-260. Located at San Carlos airport just south of San Francisco this aircraft has a super low time engine with just 150 hours since major overhaul. Engine was overhauled in January of 2020 by Airworks LLC. It has a beautiful paint job and an even better upgraded panel to go with it. The aircraft is ready to fly away with its recent annual ...
...more
.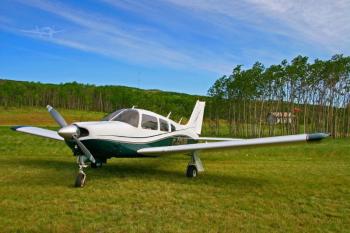 METICULOUS ARROW 2. BEAUTIFUL INSIDE AND OUT. I will present all offers. Airframe: Total Time: 3,303 Engines: Lycoming Time: 1730 SMOH TBO: 2000 2005 complete teardown for repair of cracked case.392 hours sInce top overahul....
...more
.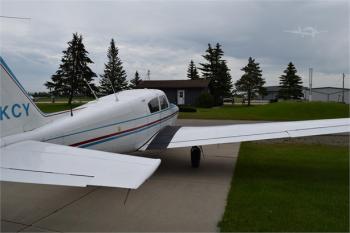 PRICE REDUCED $30,000. PA24-250 that has seen nothing but love one owner past 20 years. Owned by a fussy aircraft engineer for past 20 years. Airframe: Total Time: 6,485 Engines: Lycoming Time: 334 SMOH TBO: 2000 ENGINE CONVERTED FROM O-540-A1D5 TO 0-540-A1B5 Props: Hartzell Time: 90 Overhauled Oct 1/2020...
...more
.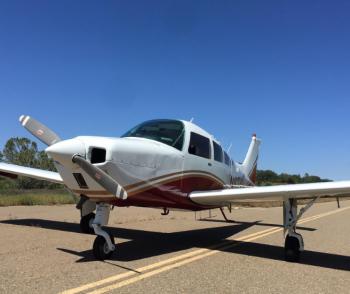 Total Time: 2858 Total Time Engine Time: 1157 Hours SMOH, Lycoming I0-360, 200 HP Prop Time: 657 SPOH (1999) Annual Due: June 2023 Useful Load: 979 lbs...
...more
.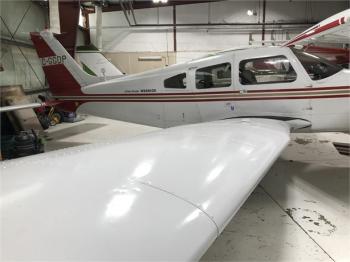 1975 Piper Warrior: IFR Certified Never used for flight training. 2100 Hours TT, 2100 Hours SMOH, Engine upgraded as per RAM STC to 160 Hp in Nov 1999 (Approx. 1140 hrs since conversion). Annual good to July 2023 Garmin 430W (WAAS) Garmin GTX 345 ADSB in and out transponder, Complete Logs from July 16, 1975 to current, Light hail Damage, $89,000...
...more
.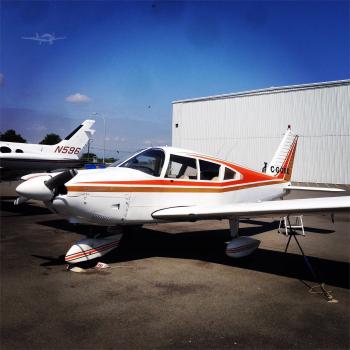 Aircraft is subject to verification of specifications, logs, times, damage and all equipment listed. Airframe: Total Time: 1,961.6 Engines: Lycoming Time: 1961 TBO: 2000 Props: Sensenich ...
...more
.