---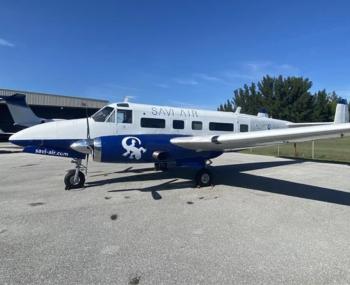 Beech 18 Turboliner Volpar with Garrett 331 Power. Pax Config!!! Current Part 135, Flagship of the Fleet, Garmin Upgraded Panel Airframe: Total Time: 13,601 Engines: Time: 3497/1774 SOH ...
...more
.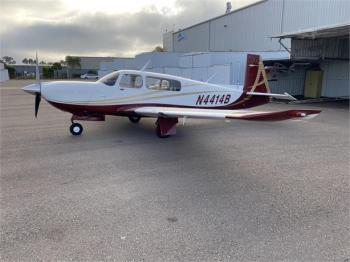 Low time (approximately 450 hours total time), no known damage history, 2007 Mooney Acclaim equipped with: Factory Air Conditioning, Garmin G-1000 system, GFC 700 autopilot, satellite data-link XM weather, built-in 4 place oxygen system and more... priced at $429,900 - Call Mark Woods at (eight ten) 417.9950 Note: Logbook download links below. N4414B is based at the Palomar airport (Carlsbad, ...
...more
.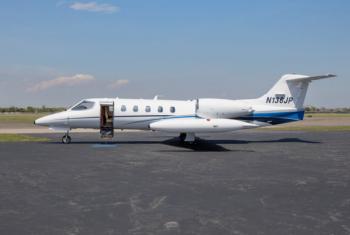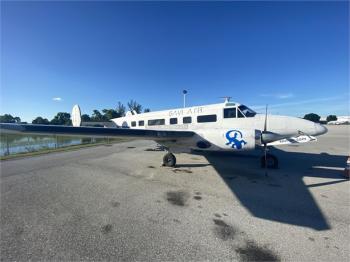 Beech 18 Turboliner Volpar with Garrett 331 Power. Part 135 Current, Cargo Config, Garmin Upgraded Panel Airframe: Total Time: 22,656 Engines: Time: 1400/1190 SOH ...
...more
.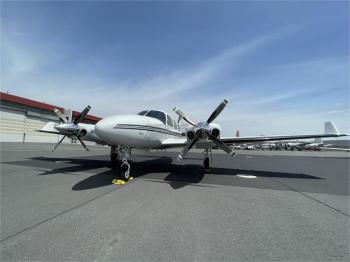 Super Clean Corporate Panther Navajo with 350HP engines Winglets/Four Blade props, Features NEW GARMIN GTN750/650WAAS GTX345 ADSB In and Out, Full De Ice, Air, Heater, Complete Records, Factory Remans Impeccable Records Same Pilot since 1987. If you are in the market for a PA31 you MUST SEE this plane. P NEW Complete Leather interior 22 Possible Trades Airframe: Total Time: 12,080 Engine...
...more
.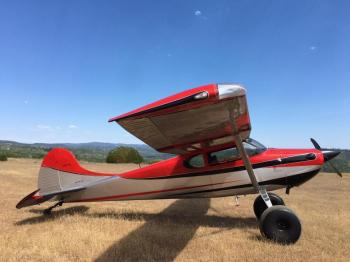 Aircraft Total Time: 2982 Hours (419 Since Overhaul) Engine Time: 419 Hours SMOH, IO-360-M1A Lycoming (by Lycon, about 198 HP) Propeller Time: 419 Hours SPOH, Carbon fiber Hartzell 84" two blade Annual Due: September 2022 Useful Load: 738 Lbs...
...more
.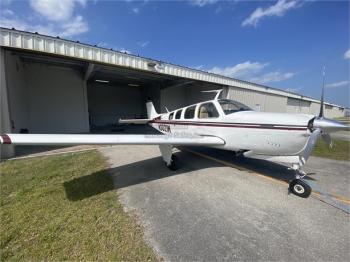 Available A-36!!! Impeccable Example of one of the most sought after Beechcraft products. This Bonanza has a GNS 430W, ADS-B in and out, JPI, Gami, 3 Scimitar Prop, D Shannon Cooling Kit, Speed Brakes, Paint and interior show like new, Always Hangared, Club Seating, Recent Top OH (60 Hours) Airframe: Total Time: 6,902 Engines: 1132 Since Factory Reman 1997 312 Since New Superior Mille...
...more
.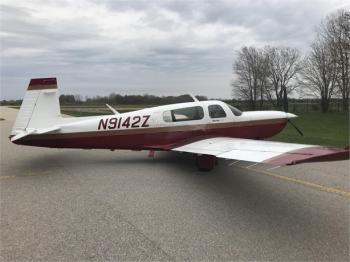 ONLY 1700TT Zero Time SMOH, King Silver Crown, KFC150 AP/FD HSI Alt Preselect, Nice Cosmetics, Digital Engine Monitor, Digital Fuel Flow Airframe: Total Time: 1,700 Engines: Zero Time Since Major by Poplar Grove 2000 Time Before Overhaul Props: Time: 0 SMOH...
...more
.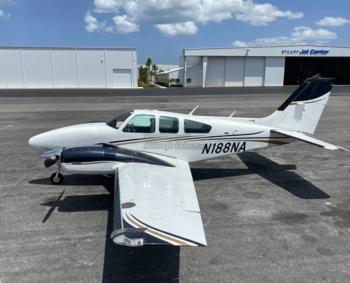 Available for Sale BEST PRICED E55 Baron Available on Market today!! Low time engines. 459/536 SMOH Garmin 500, king Digital IFR, ADSB, Factory Boots, Aircraft is here in Stuart easy to show Airframe: Total Time: 6,595 Engines: Time: 459/536 SMOH Props: Time: 214/242 SPOH...
...more
.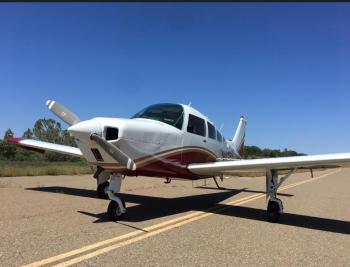 Total Time: 2858 Total Time Engine Time: 1157 Hours SMOH, Lycoming I0-360, 200 HP Prop Time: 2848 SPOH Annual Due: June 2023 Useful Load: 979 lbs...
...more
.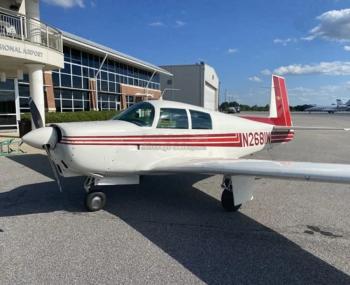 Stunning Example of a Well cared for Mooney Featuring Garmin G5, Touchscreen Garmin 650WAAS, GTX-345 ADS-B, Dual GS, Color JPI 900, Speed Mods Galore, 201 Windshield, Complete records, Hangared, Impressive Condition in and Out Airframe: Total Time: 3,780 Engines: Lycoming 0-360-A1D SN: L-9247-36A 831 SMOH Props: 831 SPOH ...
...more
.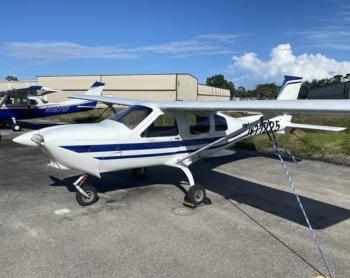 SUPER PRICE!!!! Only 954 Total Time Since new, Clean aircraft with Good paint, Interior, April annual, If you are looking for an affordable time builder or just a fun plane to fly that sips fuel Airframe: 954 Since NEW Engines: 954 Since NEW Jabiru 3300 SN 33A847 2000TBO 120 HP...
...more
.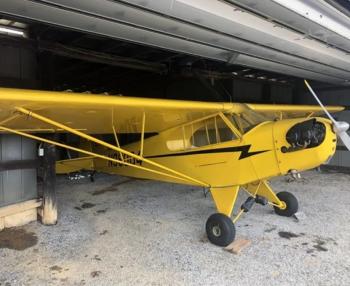 Airframe: Total Time: 1,394 Engines: Time: 372 SMOH Don't miss the chance to own this aircraft. Click
here for more details.
.