Piper Cub aircraft for sale
---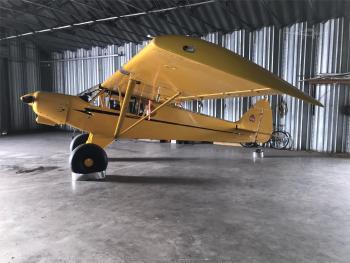 1997 180 HP Cubcrafters Rebuild of 1968 Supercub. Garmin 430W, Aspen, Big tires. Too much fun! $159,500.00 Airframe: 1997 Cubcrafter's Super Cub rebuild 2200 Hours Total Time 518 lbs useful load Engines: Time: 285 SMOH Props: Time: 270...
...more
.
This is a one of a kind Super Cub! Very well maintained both inside and out! Airframe Details: TTAF 1633.29 Engine(s) Details: Lycoming 0-360-C49 Full Log Books SMOH 878.29...
...more
.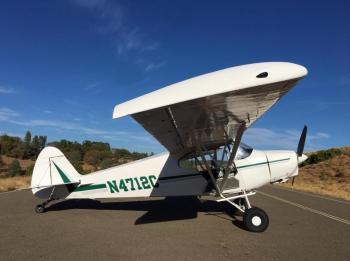 Airframe Time: 4700 Hours Total Time, but 790 since total rebuild with new fuselage Engine Time: 790 Hours SMOH on 180 HP 0-360 Lycoming (2000 TBO) Useful Load: 615 lbs. EW is 1320. GW is 1935 lbs Annual Due: April 2021...
...more
.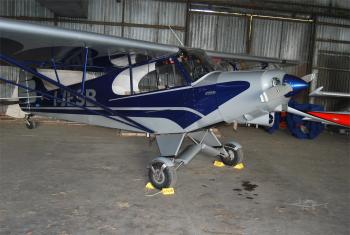 One of the last original Super Cub available on the market, currently owned by private person, who invested a lot in the refurbishment in 2012 without planning to sell it Airframe: Total Time: 4871 Completely refurbushed in July 2012 Engines: Lycoming O-320-A2B, S/N: RL50468-27A installed on November 28, 2002 after overhaul Inspected for Calender TBO Extension in 2015 and in 2018 TT: 2715:1...
...more
.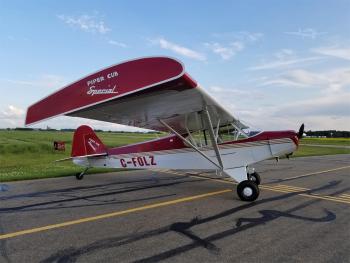 JACK PEACOCK RESTORATION IN 2007 Airframe: Total Time: 3387.1 Engines: Engine 1 Time: 14.6 SMOH SMOH: 14.6 hrs Continental C90-8FC-12F (TBO: 1800 hrs) Overhauled by Brown Aviaiton, October 2006 Props: SPOH: 14.5 hrs McCauley 2 Blade Overhauled by Maxwell Aircraft Service, April 2007...
...more
.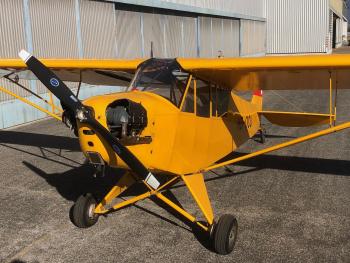 Private Piper Cub hystorical plane. Very nice condition. Specifications subject to verification by purchaser Airframe: Total Time: 8209 Swiss log books start in August 1947, after a complete overhaul with total time of 263 hours Recovered with synthetic fabric, completed May 30, 2005 Empty Weight: 382 kg, weighed in August 2018 Engines: Engine manufacture date: 1973 Total Time: 3662 hours ...
...more
.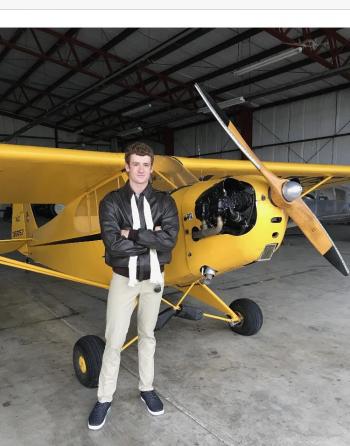 18 hours SMOH, all logs, disc brakes. Skis included Don't miss the chance to own this aircraft. Click
here for more details.
.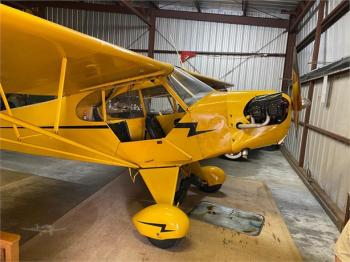 Here's a cute, fun inspring airplane to tickle that "I am really flying" feeling. It's a return near to the roots of where the love and magic of flight started. Airframe: Total Time: 3,055 Engines: 535 SMOH 65 HP Continental that will sip about 4 GPH Props Wooden prop...
...more
.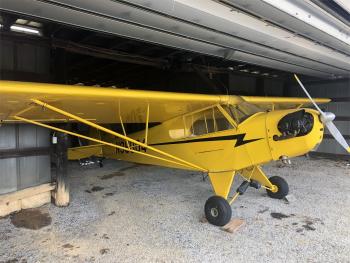 Airframe: 65HP Stock Cub Engines: Engine1 Overhaul Time: 372 Don't miss the chance to own this aircraft. Click
here for more details.
.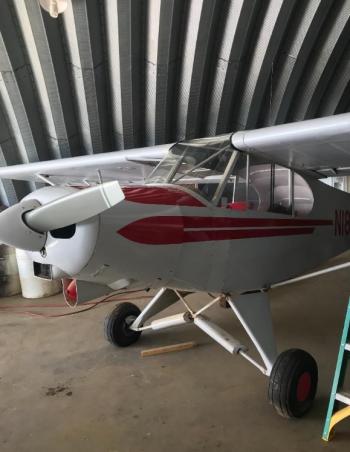 Super Cub Has Fittings For Floats, Skies Are Included. Hanger Rash Complete Repairs,Logbooks Available. Removable Box Fitted For Hunted Animals Under Aircraft. Great Bush Plane. Airframe: TTAF: 5375 Engines: Time: 759 Hours Props: Time: 15 SPOH...
...more
.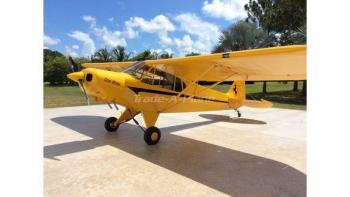 2016 PA-11 Clip-Wing Cub Special (PA­11 Clone), Flying as LSA, Experimental Amateur Built Airworthiness Certificate Issued 7/6/2016, Poly­Fiber, Flying off 25hrs on Cert. 0­ overhaul, O235­L2C, 118hp, 72" Sensenich Ground Adj. Composite Prop., Park Brake, Advanced Flight Systems AF­5500 Touch High Resolution Display EFIS Panel, ADAHRS, ADSB In/Out, TAWS, HITS, WX/Traffic, AOA, GPS, Panel Moun...
...more
.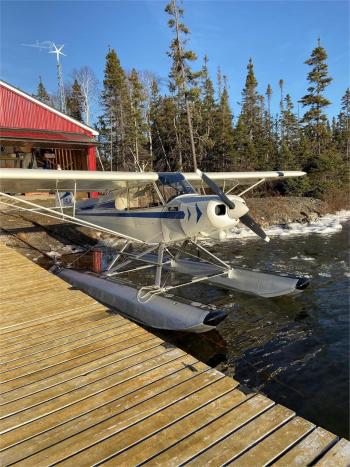 **PRICE REDUCED TO $89,500 USD** NEW FABRIC 1989 Owner looking for a 185, would look at 185 trades. One owner for 43 years, current owner since 2016. Wheels, Skis, and Floats all in great condition. Hangared for entire life. Aircraft is subject to verification of specifications, logs, times, damage and all equipment listed. Airframe: Total Time: 3,859 Engines: Time: 114 SMOH TBO: 2...
...more
.