Beech Bonanza 36 aircraft for sale
---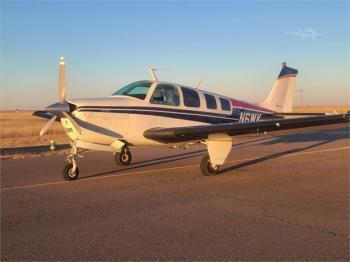 King Avionics, ADS-B out, Dual yoke, ADS-B out Airframe: Total Time: 11,468 Engines: Continental IO-520-BA 167 SMOH CRS IAXR223L 7/31/2009 America's Aircraft Engines, Tulsa OK Props: SMOH: 306...
...more
.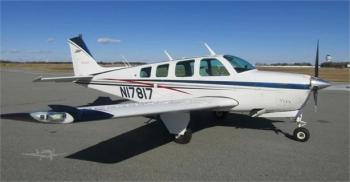 N17817 1977 A36 Bonanza 5769 TT, IO-550 300 HP Eng 1195 Since New, C III Autopilot, KMD-150 MFD, ADS-B Out, Stormscope, Excellent P & Int, $245,000...
...more
.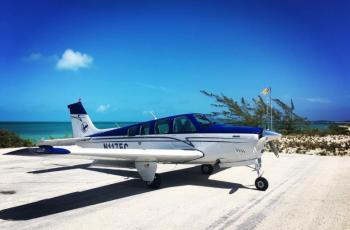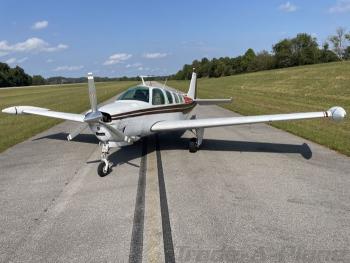 Airframe: TTAF: 4612 Engines: Machen 350HP Turbo Lycoming conversion (TI0-540-2BD 910SMOH major in 1999) Machen did 40 total Lycoming Beechcraft conversions, this is one of 4 or 5 A36s I believe to have had it. SMOH: 910 Props: Hartzell three blade Q tip HC-F3YR-1RF/F8468AB-8Q ...
...more
.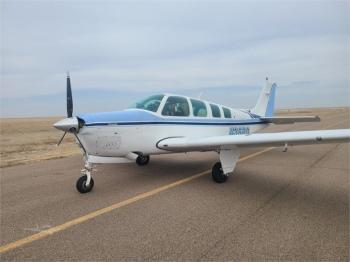 Airframe: Total Time: 3,560 Engines: Time: 562 SMOH TBO: 2000 Don't miss the chance to own this aircraft. Click
here for more details.
.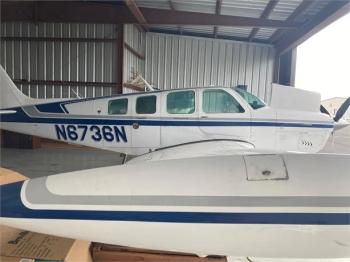 New to Market $199,000 sold as is Airframe: Total Time: 4,400 Engines: IO520 285HP 630 Since Millenium Overhaul with GAMIs TBO: 1700...
...more
.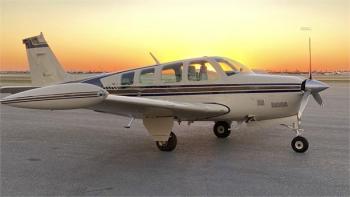 Turnkey beautifully maintained Turbo Charged A36 Bonanza. 6 seat club seating , modern avionics and autopilot with altitude pre-select. Low times AFTT 2,553, Engine 553 SMOH on TSIO 520-UB. Always Hangared, Mountain High Oxygen O2D2, Osborne tip tanks.New Paint in 18,. Fresh annual and starter motor. New seatbelts and carpets and sheepskin covers on all seats. Rosen Visors. Airframe: Total T...
...more
. 1985 Beech A36. 8438 AFTT. 1528 SFRM Engine. 269 SMOH Prop. G500 w/ SVT. GTN750. GNS430W. ADSB IN/OUT. D' Shannon Tip Tanks & Most Mods! Factory A/C! Everything you want in an A36. Contact us today for digital logs! Airframe: Total Time: 8,438.7 Engines: Time: 1528 TBO: 1900 Overhaul Date: 2-14-2012 Overhaul By: Continental Motors, Inc. Props: Hartzell Time: 269 Prop S/N: QG255B ...
...more
.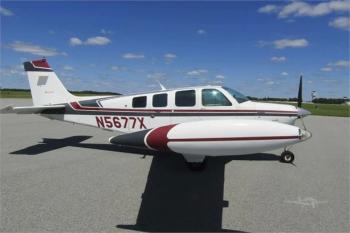 N5677X 1993 Turbo-Normalized A36 Bonanza, Serial No. E-2797, 2300 Total Time, IO-550 300 Horsepower Turbo-Normalized Engine 1510 Since Major Overhaul w Nickel Cylinders & Turbo-GAMI Injectors, Tornado Alley Turbo Whirlwind II Turbo-Normalizing System, Six Place Oxygen System, 3 Blade Hot Prop, New Style Air Conditioning, Osborne 20 Gallon Tip Tanks with Gross Weight Increase, King KFC-150 Autopilo...
...more
.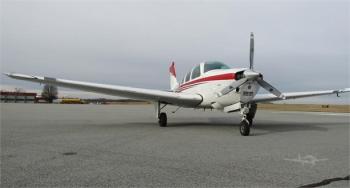 1998 B36TC / Turbo-Normalized Conversion Bonanza, Serial No. EA-613, 2045 Total Time Since New, IO-550 300 Horsepower Engine 750 Since RAM Major Overhaul and Tornado Alley Turbo Whirlwind III B36TC Conversion & Performance Management Package, 3 Blade Prop, Ventilation Blower System, NEW Garmin GFC-500 Autopilot with Dual G5 EFIS ADI & HSI. Garmin GNS-530W GPS/Nav/Com w WAAS, King KX-165 Digital Na...
...more
.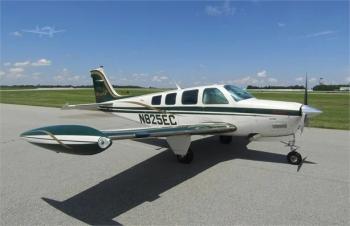 N825EC is a "Beautiful" Jaguar Special Edition Bonanza A36 that has Factory Air Conditioning, Tip Tanks, Full TKS Anti-Ice and much more. N825EC has Osborne Tip Tanks, Factory Air Conditioning, Full TKS Anti-Ice Garmin Avionics including ADS-B, WAAS, Subscription Free ADS-B Traffic and Weather, Stormscope, and the KFC-225 Autopilot that is fully coupled with Flight Director, HSI, Altitude and Ver...
...more
.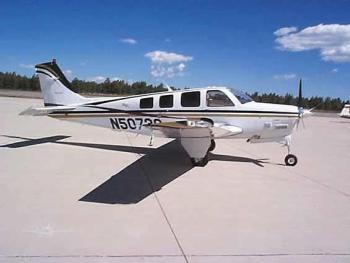 Truly the best B36TC BONANZA Available. Willing to listen to Best Offer. Fully owned and for sale due to health reasons only. Owned and perfectly maintained in heated hangar since NEW & COMPLETELY UPDATED. New S-TEC 3100 DFC YD, TKS De-Ice, GARMIN G500Txi, GTN750/650, G5/G5 Dual Backup PFD/HSI, GDL69, JPI EDM 930 Engine Monitor, GAMI Injectors, BFG WX500 Storm Scope, GMA Digital Audio Panel, A...
...more
.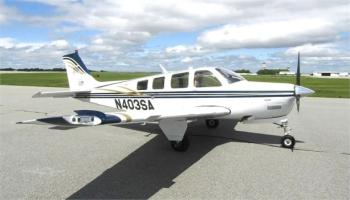 Airframe: Total Time: 1,350 Engines: IO-550 300 Horsepower Engin TIme: 1350 SNEW TBO: 1900 Don't miss the chance to own this aircraft. Click
here for more details.
.