Beech Bonanza 36 aircraft for sale
---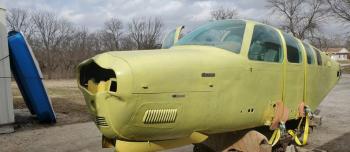 Airframe: TTAF: 2975 Have a "0" Time IO550B Engine that could go with the airplane. Beech A36 Bonanza Fuselage and tail with avionics panel, air conditioning, and complete logbooks. Nose and tail damaged in shipping....
...more
.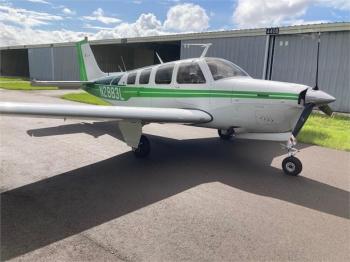 Airframe: TTAF: 3229 SAME OWNER SINCE 1985 MARCH 2020 ANNUAL IO-550B5F FRACTORY REMAN-TSTOPOH 584 D'SHANNON MOD. ...
...more
.
New to the market is this absolutely beautiful 1984 A36 Bonanza! Owned by an A&P for nearly 30 years, so this airplane is ready to go. Factory AC, G530w, G430w, ADS-B in/out, fully coupling KFC200 with altitude preselect and yaw damper. Newer paint, very nice interior and a useful load of 1405 pounds. This Bonanza is ready to take you and your family on your next trip in style and comfort. This is...
...more
.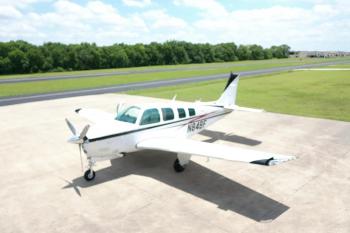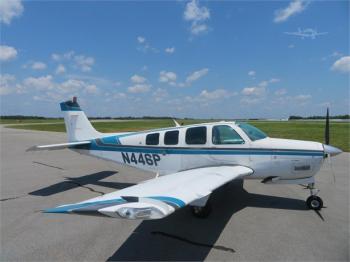 N446P 1993 A36 Bonanza, Serial No. E-2835 is the last 1993 Model produced. It has 2705 Total Time Since New and the Engine, an IO-550 300 Horsepower Engine has 1505 Since Factory Reman. The 3 Blade Prop has 505 Since Overhaul. N446P has Factory Air Conditioning, G500 EFIS Primary Flight Display and Multi-Function Display w Garmin Flite Charts, Safe Taxi, Garmin GTN-650 GPS/Nav/Com w WAAS, King K...
...more
.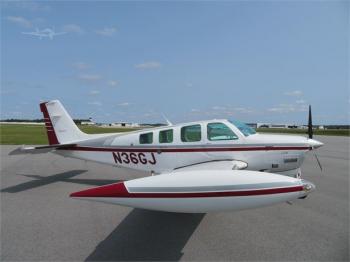 1725 TT, 500 SMOH, Whirlwind II, Oxygen, Tip Tanks, Fctory Air, KFC-200 w Alt Sel & YD GPSS, G500 EFIS, GTN-750, WAAS, ADS-B, Charts, Safe Taxi, $365,000 – UNDER CONTRACT Airframe: Total Time: 1,725 Engines: Time: 500 SMOH TBO: 1700...
...more
.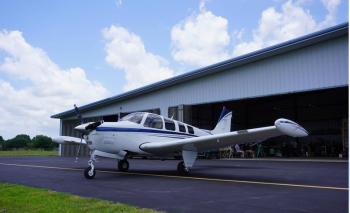 Airframe: TTAF: 3910 Engines: SMOH: 1034 IO-550B Beryl D'Shannon Cooling Baffles Props: McCauley 3 Blade Prop 1314.7 Since New PMA 6000M-S, 530W, 430W, GTX330 w/traffic, Bendix KFC150 Auto Pilot with altitude pre select and yaw damper, King KR87, Sandel SN3500, JPI EDM 700 with fuel flow, Strike finder, Bose Jacks,Osborne tip tanks 114 gal, GAMI injectors, Dual alternators, backup e...
...more
.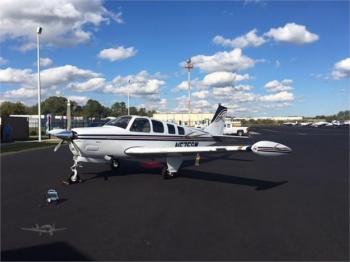 This a very low time Bonanza A36 with a factory re-manufactured engine IO550 300hp, clean logs, well maintained aircraft, best equip avionics on market, paint and interior is in excellent condition. The airframe has 1911 hours total time. The hours will change as aircraft is used weekly. Engine and prop done Jan 2016. Minor gear damage, no prop strike replace with all new Beechcraft parts well doc...
...more
.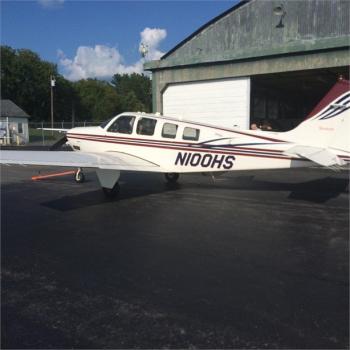 Airframe: Total Time: 975 Engines: Time: 275 TBO: 2000 New Engine installed in 2016 Don't miss the chance to own this aircraft. Click
here for more details.
.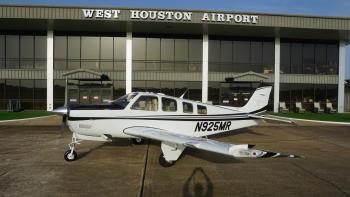 Airframe: TTAF: 1175 Engines: TSN: 1175 Props: TSN: 1175 Don't miss the chance to own this aircraft. Click
here for more details.
.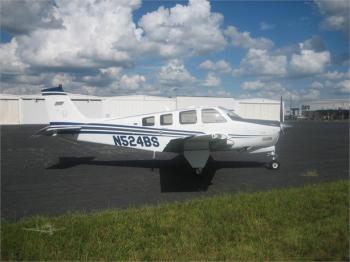 1520 TT AF & Eng, Factory Air, Hot Prop, GFC-700 Autopilot, G1000 EFIS PFD & MFD, WAAS upgrade with SVT, WX-500, Charts, Skywatch Traffic, ADS-B, GTX-345, XM, $490,000 Airframe: Total Time: 1,530 **WAAS Upgraded** Engines: Time: 1530 TBO: 1700 ...
...more
.