Cessna 172 aircraft for sale
---
Airframe: TTAF:5593 Engines: 897 SMOH Don't miss the chance to own this aircraft. Click
here for more details.
.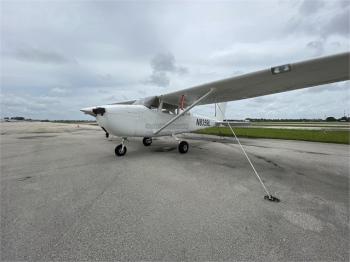 LOW TIME Cessna 172L 6509TT 15 SMOH 15 SPOH, Garmin GPS DME, King Digital Nav/Com Stratus Transponder ADSB, Recent Paint and Leather Interior Great Value. Perfect set up for your Flight lessons Airframe: Total Time: 6509 Engines: 15 SMOH O-320-E2D Sn 31848-27A Props: Time: 15...
...more
.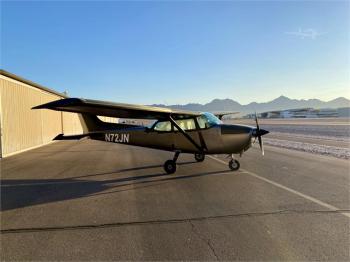 One of a kind "Stealth Plane" 172M with 180hp Penn Yann Conversion. Custom matte gray & carbon fiber exterior paired with stitched leather interior and a spectacular custom avionics suite!!! Airframe: Total Time: 9811 Engines: SMOH - 1510 O-360 A4M 180 HP...
...more
.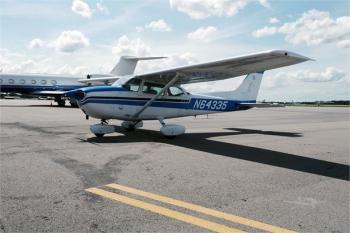 Well equipped 1975 Cessna 172M! 4,727 TTAF 1,755.8 ESMOH 1,396.7 PSMOH. Dual Garmin G5s. Autopilot Equipped. Garmin GTX-345 for ADS-B In & Out. Contact us for digital logbooks. Airframe: Total Time: 4,727.8 Engines: Time: 1755 TBO: 2000 Overhaul Date: 8/2/1997 Overhauled By: Field Overhaul Props: Time: 1396 Overhaul Date: 2/2/2016...
...more
.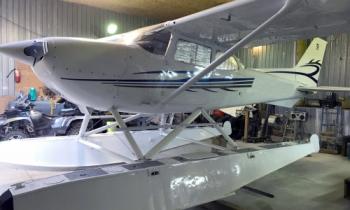 Airframe Time 1650 Engine S.M.O.H. 1650 IO-360K Propeller S.P.O.H. Float Prop 30 HRS (2017), Land Prop 125 hrs (2011)...
...more
.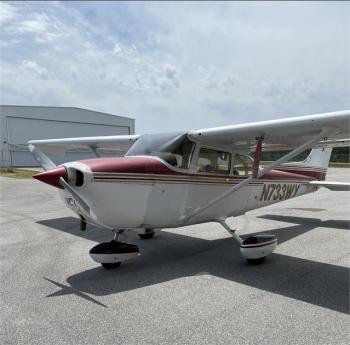 1977 Cessna 172N (160HP) Only 3990TT Since New 450 STOH, Garmin GNS-400 Color GPS, ADSB Certified, Wheel Pants, New Plastic New Glass, Recent Interior, Mission Ready 172 Airframe: Total Time: 3950 Engines: 450 STOH 450 Since T Mod 1750 SMOH...
...more
.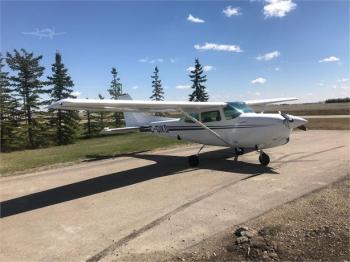 Solid Cutlass, Low time, engine and prop low time. Aircraft is subject to verification of specifications, logs, times, damage and all equipment listed.. Fresh Strip and Paint Airframe Total Time 4,664 Some Light Hail Engines: Time: 18 SMOH TBO: 2000 Props: TIme: 18 Overhaul 2016...
...more
.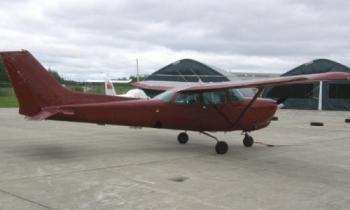 Airframe Time 2200 Engine S.M.O.H. 225 HRS, LYCOMING 0-360 F1A6 Propeller S.P.O.H. 225 HRS, McCAULEY B2D34C220 (2013)...
...more
.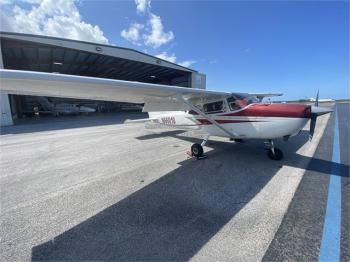 Late Model SP with FRESH ENGINE OVERHAUL!!! Garmin Upgraded Panel GTN-750 WAAS Touchscreen, GTX-345 ADSB In and Out, Garmin G-5 HSI, Autopilot, Fresh Annual Turn Key Ready to go Airframe: Total Time: 7471 Engines: Time: 0 SMOH June 2021 install....
...more
.