Cessna 172 aircraft for sale
---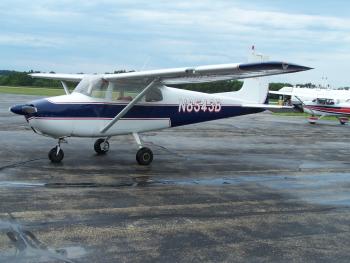 Very nice oldtimer aircraft. Privately owned Always hangared Registered in Switzerland as HB-CMD until 1984 Specifications subject to verification by purchaser Airframe: Total Time: 5,942 In very good condition and always hangared Empty Weight: 600 kg Fuel Capacity: 45 USG (37 Usable) Range: Around 4 Hours at 90/100 KNOTS Hand operated Flaps Featured in the March 2004 issue Ital...
...more
.
Airframe: TTAF:5593 Engines: 897 SMOH Don't miss the chance to own this aircraft. Click
here for more details.
.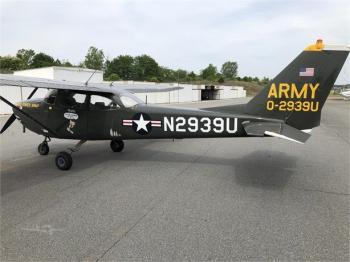 Newly overhauled engine and prop. Nice looking, army inspired design. Very well maintained with low hours. Airframe: Total Time: 3,600 Engines: Time: 10 SMOH TBO: 1,800 ...
...more
.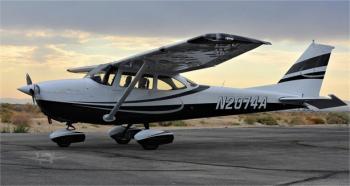 Cessna 172I 4.0 SMOH O-360 ported polished and flow matched built by the best in the world (LYCON) in Visalia CA. Has Airplanes 180HP STC, Powerflow, June annual, 6hrs since new paint/interior/windows Photo window on copilot door, done by the best (Artcraft) in Santa Maria in December 2020. Door stewarts, Medco locks, All Whelen LED's, wig wag wing tip landing lights. Aircraft is at the avionic sh...
...more
.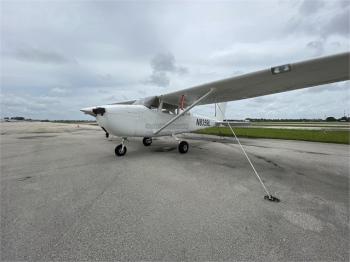 LOW TIME Cessna 172L 6509TT 15 SMOH 15 SPOH, Garmin GPS DME, King Digital Nav/Com Stratus Transponder ADSB, Recent Paint and Leather Interior Great Value. Perfect set up for your Flight lessons Airframe: Total Time: 6509 Engines: 15 SMOH O-320-E2D Sn 31848-27A Props: Time: 15...
...more
. 3602 Airframe Total Time Since New 128 Since Air Plains O-360-A4M Conversion (180HP) 128 Prop Total Time Since New Engine/Propeller: Air Plains 180HP Conversion Engine (O-360-A4M): Increased Gross Weight to 2500lbs Sensenich Propeller (76EM8S14-0-60)...
...more
.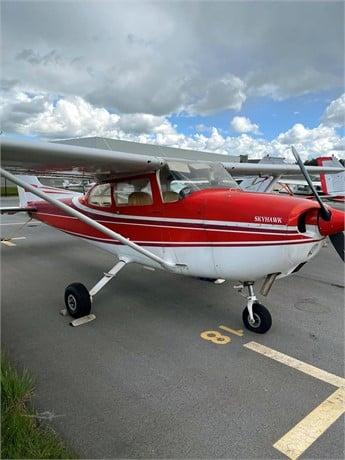 1972 CESSNA 172L, TT 7408, SMOH 1411 Lycoming 0-320-E2D O/H 2009 (TBO 2000), SPOH McCauley ABC 44502A, ABRASION BOOTS, DIGITAL FUEL FLOW, DIGITAL EGT R/N 8247 ABRASION BOOTS DIGITAL FUEL FLOW DIGITAL EGT DIGITAL CHT/OIL TEMP FUELING STEPS AND HANDLES FIRE EXTINGUISHER SHOULDER HARNESSES REAR SEAT VENT BUBBLE WINDOWS ANNUAL JUNE 2021 CANADIAN COMMERCIAL...
...more
.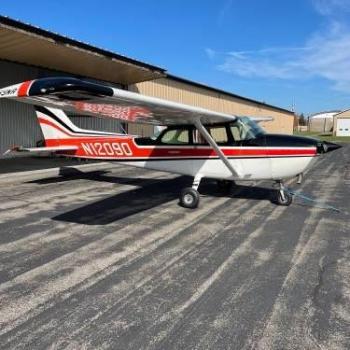 Airframe: TT: 4259 Flint aero tanks Knots 2 U wingtips Engines: 180 HP TSMO: 1513 Top 243 2550 GW Useful Load: 1078 lb Useable Fuel: 61 gal Props: 2 blade...
...more
.
1974 Cessna 172M in very good shape. One owner since 1975. Aircraft has been used for personal use only. Paint and interior are exceptional. Recent annual completed in August 2021. The Lycoming engine has 774.5 hours since overhaul. This aircraft is equipped with a uAvionix tailBeacon for ADS-B out. Airframe: Total Time: 4018.8 hours Flight Rules: IFR Number of seats: 4 Damage History: No ...
...more
.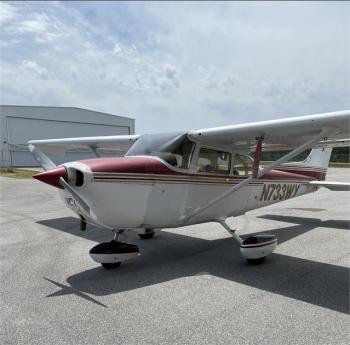 1977 Cessna 172N (160HP) Only 3990TT Since New 450 STOH, Garmin GNS-400 Color GPS, ADSB Certified, Wheel Pants, New Plastic New Glass, Recent Interior, Mission Ready 172 Airframe: Total Time: 3950 Engines: 450 STOH 450 Since T Mod 1750 SMOH...
...more
.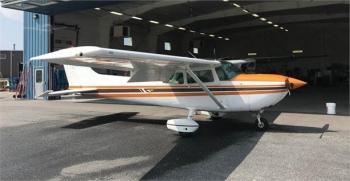 1979 CESSNA 172 HAWK XP, TT 4068, SMOH 1588 HRS O/H 1997 IO-360-KB TBO 2000, SPOH 146 TIME O/H 2021, WHEEL PANTS, FRESH ANNUAL, NO DAMAGE HISTORY R/N 8232 WHEEL PANTS STANBY VACCUM SYSTEM STC SA2162NM NEW BATTERY NEW TIRES FRESH ANNUAL NO DAMAGE HISTORY ALL NEW TIPS & CUFF FAIRINGS Airframe: Total Time: 4,068 Engines: Time: 1588 TBO: 2000 Props: Time: 146 O/H 2021...
...more
.