Cessna 414 aircraft for sale
---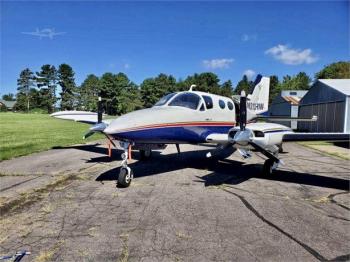 One Midwest Owner's Baby for the Last 20 Years! This Well Equipped 414 has the RAM VI upgrade, along with amazing Avionics - Garmin 750 / 650 - STEC-60 Autopilot - JPI Engine Monitors and More!! Extremely Well Maintained and Ready for any Mission!! See Full Specs for Additional Details Airframe: Total Time: 6,075 Engines: Left Engine SMOH: Ram VI - 335 HP --- 861 Hrs Right Engine SMOH...
...more
.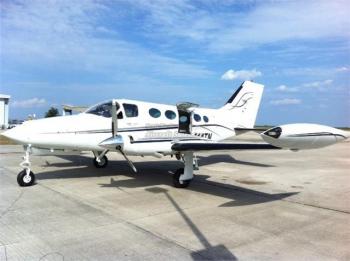 RAM 414 with only 6312TT 212/902 SMOH 67/67 SPOH, Dual ASPEN EFD/MFD STEC 55X, GTX330 ADSB, 203 Fuel, GEM G4, Fuel Flow, Color Radar, Full De-ice, Strikefinder, DME, Super Clean in and out. Owner will consider All offers and Trades. Call Listing Broker Scott MacDonald 772-781-5900 or direct 772-215-0805. Airframe: 6342 Total Time Since NEW Engines: Engine 1 Overhaul Time212 Engine 2 Overhaul ...
...more
.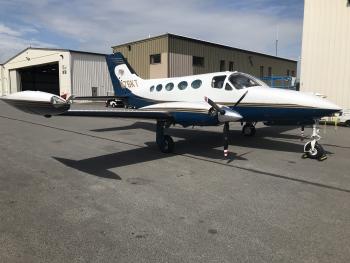 This is a beautiful 1974 Ram VII Cessna 414. Full deice equipment with new de-ice boots complete in 2017. This aircraft is equipped with side-load gear kit and landing gear doors. Interior restored in 2017 including recovered seats, carpets, and sidewalls. When restoring interior, intercom was placed throughout the entire aircraft and 12V charging ports were installed in the cabin. This aircraft i...
...more
.
5817 Hours TT, ADS-B Compliant, RAM VI Conversion, Garmin GNS530W & GNS430, Avidyne EX500 MFD, S-TEC 55X A/P with Alt. Pre-Select & Hold, Deice Boots & Equipment, JB Air Conditioning, Beautiful Paint & Interior, Complete Logs, No Damage History, Hangared, $179,900. Additional Comments: Located in Cape Girardeau, MO - KCGI Complete and Consecutive Logs No Damage History Always Hangared Airf...
...more
.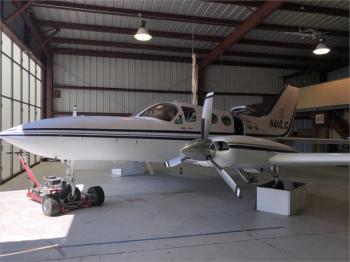 If you are looking for a great value in a cabin class twin, this is it. Gear up landing 2018. Engines removed and reinstalled by Mangon Service Center. Engines repaired by Pacific Continental Engines, Inc. New Hartzell Top Hot (scimitar) props installed. Airframe repairs by Steve's Aircraft. See logbooks section at the bottom of the ad for records of repairs & 337s. Airframe: Total Time: 3973....
...more
.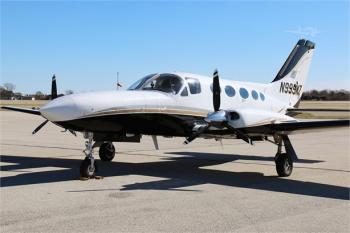 No Need to Worry about the Wing Spar AD – Recent Wing Spar Strap / Mod Completed! Garmin 530A-W - ADS-B In / Out - Recent Engine & Prop Overhauls! Airframe: Total Time: 8,753 Hrs Engines: Left Engine SMOH - Ram IV - 325 HP --- 187 Hrs Right Engine SMOH - Ram IV - 325 HP --- 187 Hrs Props: Left Prop - Saber Tip --- 187 Hrs Right Prop - Saber Tip --- 187 Hrs ...
...more
.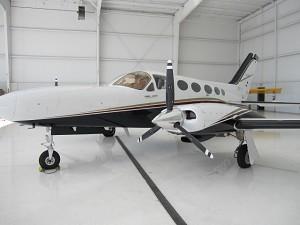 TTAF: 4875 Engine: LE:350 RE:1095 Prop(s): 400 hrs Annual: Fresh Don't miss the chance to own this aircraft. Click
here for more details.
.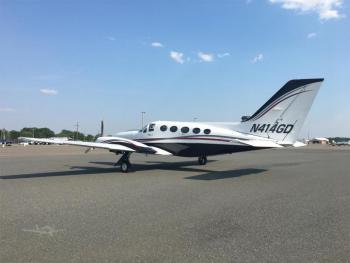 EXCELLENT RAM VII CESSNA 414A: Repainted November 2012, Interior Refurbished December 2012. Garmin 750W, Garmin 450W and Aspen Flight Display. Complete logs. No known damage history, always hangared. 795.2 hours since engine overhauls. Call for Price. Engine(s): 795.2 /795.2...
...more
.
Price Reduced!! 1979 Cessna 414A, New On Market! 5874 TT, 120 STOH, Well Maintained, RAM IV Upgraded, Garmin 530W/430W ,Always Hangared Airframe Details: Full Deice with Hot Props,Hot Windshield, Wing Boots Strakes Vortex Generators Yaw Damper Strobes Engine(s) Details: Continental TSIO-520-NB 325H.P 1627 L/R Since RAM IV Upgrade 120 STOH Excellent Compressions 3 Blade 845 ...
...more
.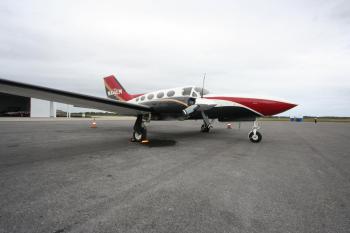 Absolutely the Right 414A RAM IV, This Aircraft is Impeccable and reflects the condition and attention to details that this owner has given N414EM with Only 20 Hours on each RAM Engine and 20 Hours on NEW Scimitar Props, Aspen 1000, Dual GNS530W, LG 9900 ADSB, EX-600, Radar, XM Weather, Factory Ice, Factory O2, Factory Air, Don't Miss this opportunity to own N414EM Airframe: 6462 Total Time Sinc...
...more
.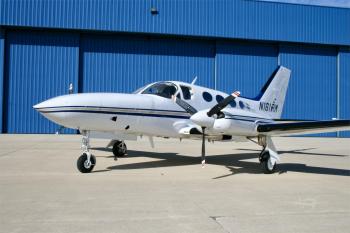 1980 Cessna 414A Chacellor, 4485 TTAF, Known Ice, 415 SMOH, RAM VII Both Engines, 415 RAM Saber Tip Props, Garmin 600, Garmin 530W WAAS, Keith Air Conditioning, ADS-B (Out), CALL KENT! Airframe: • 4485 Total Time • Same Owner Since 2001 and Midwest Based Engines: Time: 3100 SMOH Props: Time: 415...
...more
.

1980 CESSNA 414A, RAM VII, Privately Owned For The Past 25 Years, Professionally Flown By One Pilot, One Of The Nicest, Low Time, Best Equipped Cessna 414's On The Market. Airframe: TTAF: 5157 Engines: Time L/R: 501/501 SFRM Props: Time L/R: 888/888 SCMOH...
...more
.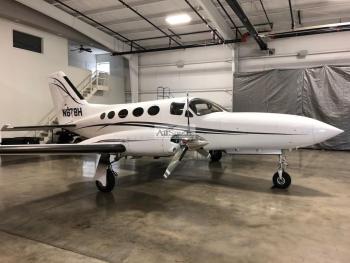 Airframe: Damage: Nose Gear Collapse 2/10 @ 4403 total Time Note: Some Airframe Logs missing Prior to 2003 Engines: Left Engine 1,556 SMOH by Ram W/700 STOH W/New Cylinders Right Engine 685 SMOH by Ram Props: Left & Right Q-Tip Props 1,556 hours Since Overhaul...
...more
.
MIDWEST 1982 CESSNA RAM 414AW; ONLY 4478TT, 521/521 SINCE RAM OVERHAULS, 0/0 PROPS, GARMIN EQUIPPED, ADS-B, KICE, AIR, NDH AND VERY NICE. FRESH 38K ANNUAL. Airframe: TOTAL TIME: 4478 HOURS Engines: ENGINES SINCE MAJOR OVERHAUL BY RAM: 521 HOURS (JUNE,2016) (NEW NICKEL CYLINDERS, CAMS, CASES & TURBOS) Props: PROPS SINCE MAJOR OVERHAUL: 0/0 HOURS (APRIL, 2020) ...
...more
.