Cessna 414 aircraft for sale
---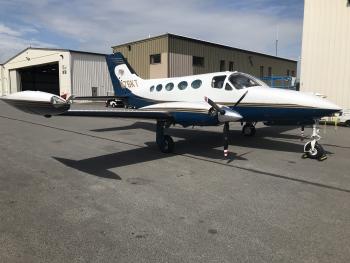 This is a beautiful 1974 Ram VII Cessna 414. Full deice equipment with new de-ice boots complete in 2017. This aircraft is equipped with side-load gear kit and landing gear doors. Interior restored in 2017 including recovered seats, carpets, and sidewalls. When restoring interior, intercom was placed throughout the entire aircraft and 12V charging ports were installed in the cabin. This aircraft i...
...more
.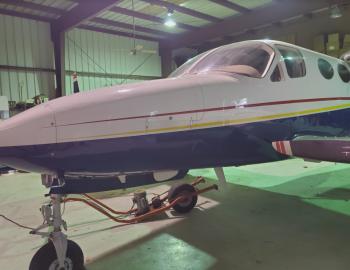 Airframe: TTAF: 5200 Engines: Ram 335 HP SMOH L/R: 1584/1584 Props: McCauley Scimitar Props SPOH L/R: 130/130 ...
...more
.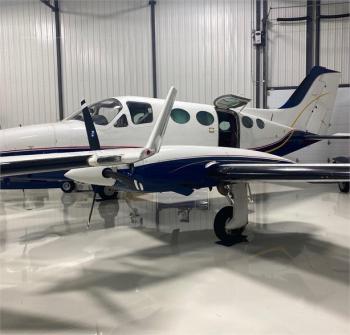 1974 CESSNA 414, TT 5834, SMOH RH 261 LH 261 TSIO 520-SB BOTH O/H 2010, SPOH 0 TIME PROPELLERS O/H 2021, CAN. REG/WAS US REG. R/N 8278 VORTEX GENERATORS CLEAVELAND WHEELS AND BRAKES LOW TRUST DETECTOR SYSTEM SLICK MAGNETOS DURAKOAT CABIN HEATER MAX GROSS: 6350 LBS USEFUL LOAD: 1667 LBS TOTAL FUEL 163 US GAL NEW CONCORDE BATTERY 2021 LAST ANNUAL INSPECTION AUGUST 2021 FRONT AND LOWE...
...more
.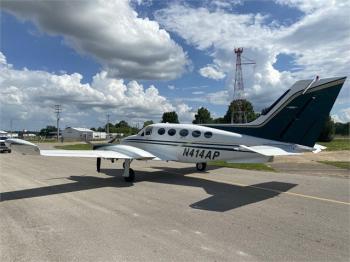 1974 414 RAM VII - 8370TT, 1494/1494 SMOH, G600, 530W/430W, GMX 200 MFD, GTX 800 Traffic, GTX 330ES provides ADS-B Out, Traffic and WX; GTX 327, GWX 68 Radar, Flight Charts, GDL 69A WX Data, 800B AP/FLT Dir, Shading, Insight 1200 Gem, Air, Full DeIce, VGs, Strakes. Located (MO). Asking Price $265,000. Airframe: 8370 *Hrs Total Time *Hrs as of Dec. 2021 Engines: 1494 *Hrs SMOH Continental...
...more
.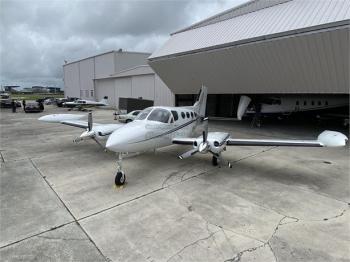 Stunning RAM 414 with only 6512 TT Low Time Engines!!! 100/320 Since RAM Overhauls, 100/100 Since NEW Schimitar Props, Garmin 750WAAS, Dual ASPEN EFD/MFD STEC 55X, GTX330 ADSB, 203 Fuel, GEM G4, Fuel Flow, Color Radar, Full De-ice, Strikefinder, DME, Super Clean in and out. Super Custom Interior!! This is the 414 you've been looking for!! Airframe: Total Time: 6,512 Engines: Time: 3...
...more
.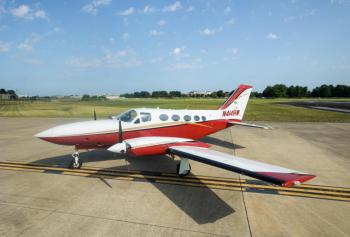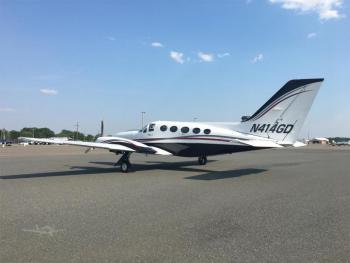 EXCELLENT RAM VII CESSNA 414A: Repainted November 2012, Interior Refurbished December 2012. Garmin 750W, Garmin 450W and Aspen Flight Display. Complete logs. No known damage history, always hangared. 795.2 hours since engine overhauls. Call for Price. Engine(s): 795.2 /795.2...
...more
.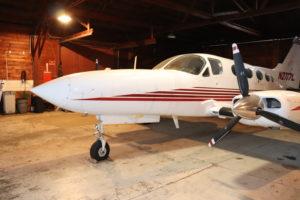 Great 414A, 325HP, RAM Winglets, RAM VG's, extended O2 system, in annual, complete logs, NDH, ready to go or perfect upgrade candidate. located Portland, OR. Airframe: Total Time: 6634 Annual completed June, 2021 FAR 91.411/413 completed June, 2021 Full De-ice RAM Winglets RAM VG's Extended O2 system Rosen Visors Shadin Digital Fuel Flow AD's compliant NDH noted Useful Load:...
...more
.