Cessna Citation II /SII/ Bravo aircraft for sale
---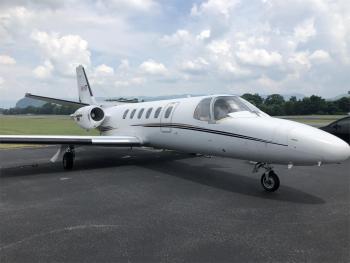 Airframe: Total Time: 15911 Engines: 686 SMOH Props: 2483 SMOH Don't miss the chance to own this aircraft. Click
here for more details.
.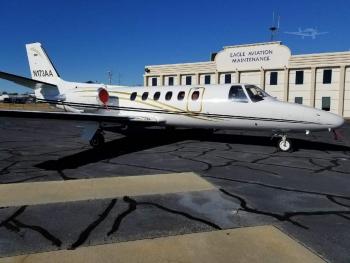 Airframe: Total Time: 10,050 Engines: Time L/R: 2796/3271 SOH SHOT: 1124/1426 SOH Don't miss the chance to own this aircraft. Click
here for more details.
.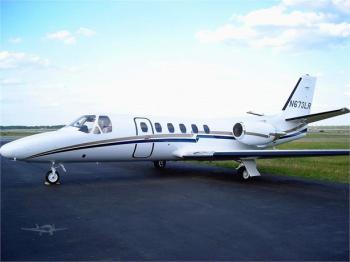 1-5 7/2014 NICE PAINT!! RVSM, REVERSED!!! MAKE OFFER! Will trade for C/E90 Must sell will trade MAKE OFFER Airframe: 9600.8 hours 9752 landings Engines: Time: 3340/3340 SMOH ...
...more
.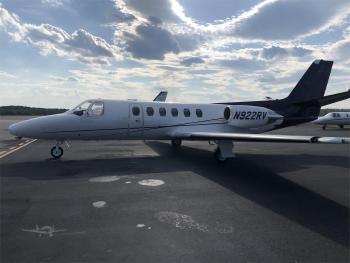 Airframe Total Time13517 Total Landings11309 Airframe3055021-=01 HT Blades Part 135 Current Engine 1 Engine 1 Make/ModelPRATT & WHITNEY JT15-4 Engine 1 Serial NumberPCE70718 Engine 1 Time13055 SNEW Engine 1 Hot Section Time1400 Engine 1 NotesHOT due at 13,399 Engine 2 Engine 2 Make/ModelPRATT & WHITNEY JT15D-4 Engine 2 Serial NumberPCE 70720 Engine 2 Time13108 SMOH Engine 2 NotesTBO ...
...more
.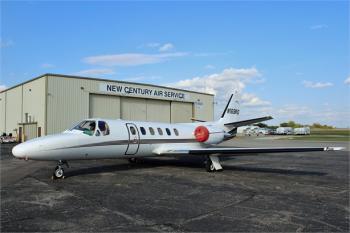 Beautiful Citation 550. 25% ownership available. Based in Kansas City (KIXD) If you desire to whisk 8 passengers in comfort above most weather and reach most of the country in 2-3 hours, this is your jet. The Citation series sets the standard for safety and economy, and with a 25% ownership you shed 75% of the cost while retaining 100% of the benefit when you fly! Naples or Phoenix in less t...
...more
.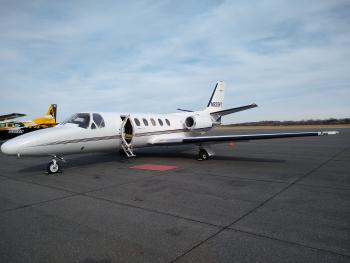 $425K Or Best Offer! Fresh 1-5 Inspections, Solid Aircraft Inside & Out, Very Well Maintained Times on Airframe & Engines are Approximate. Airframe: TTAF: 6300 Engines: Time L/R: 550/450 Hrs Until Major Overhaul is Due...
...more
.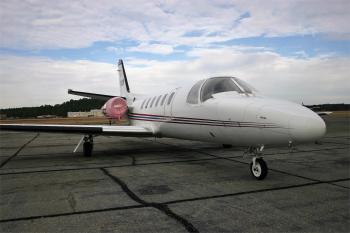 Will accept king air trades. Please give us a call Airframe: Total Time:11750 Engine 1 Time:3221 SMOH Engine 1 Hot Section Time:1054 Engine 2 Time:2510 SMOH Engine 2 Hot Section Time:50...
...more
.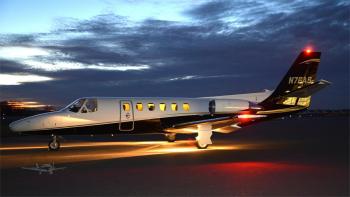 Excellent opportunity Citation with engine program! Professionally Flown and managed Citation II available for sale Airframe: Total Time: 9493 Total Landings: 9970 Engines: SMOH Time L/R: 2349/2966 Cycles L/R: 2344/3120 Fully Enrolled Vmax Gold Lite Vector Aerospace Vmax ...
...more
.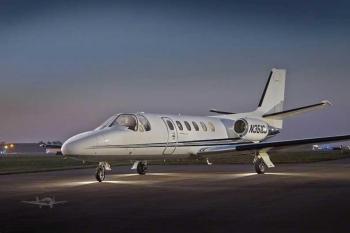 RECENTLY REDUCED PRICE! **DELIVERED W/ FRESH HOT ON 1,700HR ENGINE** With a very attractive acquisition cost, this is your opportunity to purchase the exceptionally popular and versatile Citation II. This Aircraft is equipped with a Garmin 530, TCAS II and much more. Make Offer. Airframe: Total Time: 11,740 Total Landings: 10,786 Engines: Engine 1 Engine 1 Make/Model: PRATT & WHITNEY JT15...
...more
.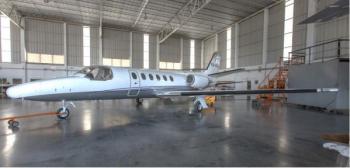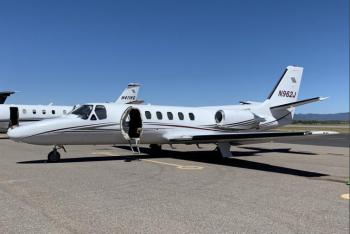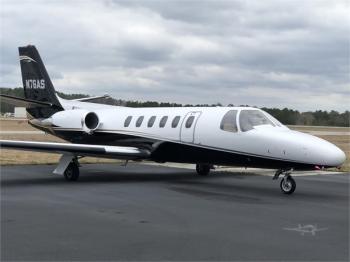 EXTERIOR CITATION II | N76AS | s/n 550-0432 Base Paint Color Stripe Color Snow White Las Vegas Gold, Black, and Titanium Silver INTERIOR CITATION II | N76AS | s/n 550-0432 Number of Passengers Refreshment Center Location Other Notable Features Crew of 2 + seating for 9 with rare double club and belted lav Forward and Middle Refreshment Centers XM Music Additional equipment CITATION I...
...more
.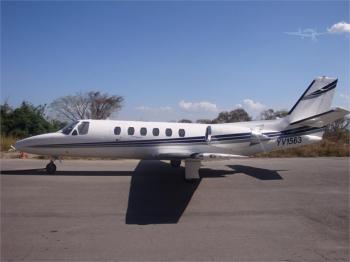 Airframe: Total Time on Aircraft: 7,978.6 Hrs. (As of March 1 2018) Landings: 7,961 Fresh 1-5 inspection completed February 2018.ON Cescom Maintenance Program Engines: Pratt & Whitney JT15D-4 On Standard Aero ESP Gold program 100% coverage Engine # 1 : TSN: 7,952 Hours TSO: 887.6 Hours Engine # 2: TSN: 3511 Hours TSO: 1,159.5 Hours ...
...more
.