Cirrus SR22 aircraft for sale
---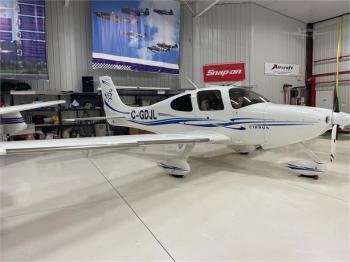 A beautiful Cirrus 2005 SR 22 G2 Well Cared for and in excellent condition with a fresh annual completed by Fosters Aircraft Springbank. Mid time engine and low time propeller. Dual 430 WAAS, ADSB in and out, Stormscope, Skywatch , Emax, Cmax and much more Airframe: Total Time: 2,420 Engines: Continental IO-550-N, 310hp Platinum Series Engine 1000 hours TTSN (Hobbs) estimated TBO: 2...
...more
.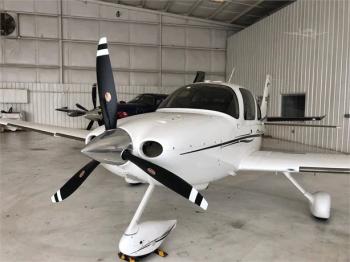 One of our partners unfortunately passed away. A 1/3 share in a very well functioning airplane partnership is for sale, organized as N551SR Aviation, LLC. Airplane and legal entity are professionally managed. Very clean and nice ramp appeal. Hangared all year. Home is Kennesaw, Georgia, KRYY. N551SR is a fantastic plane. I am one pf the partners, know this plane for 6 years and enjoyed every minut...
...more
.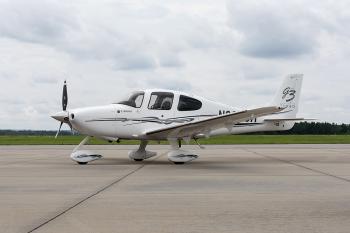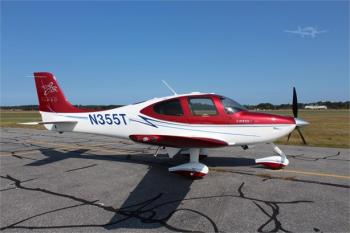 0 Hours SMOH, 1,766 TT. This is a loaded GTS-X Edition SR22 Turbo with all the options! 0 Hours Since Major Overhaul by RAM. Fresh Annual completed 1/15/2023. Airframe: Total Time: 1,766 Engines: 0 Hours Since Major Overhaul by RAM (Installation completed ~ 12/15/22) TBO: 2,200 Props: 0 Hours Since Propeller Overhaul...
...more
.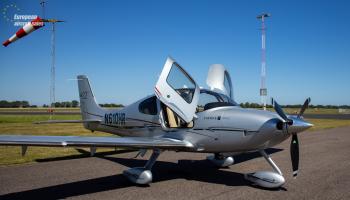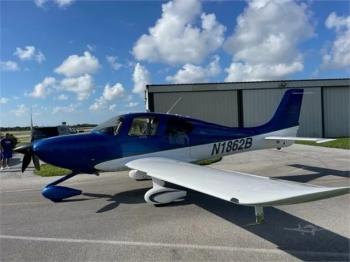 2011 Cirrus SR22-G3 with 460 hours since new, 3 blade Hartzell composite propeller overhauled on April 2022, new paint design April 2022, no damage history, clean interior, fresh Annual inspection, Garmin Perspective Package and Factory Air Conditioning. Cirrus Airframe Parachute System (CAPS) re-certified in 2022. Enhanced Vision System Camera (EVS), Garmin SVT Synthetic Vision Technology and mor...
...more
.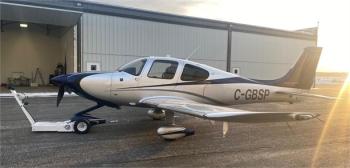 2014 Cirrus SR22-G5 Turbo TT 1,556.7 Hours TTSN (Flight), SMOH 1556.7 Continental TSIO-550-K Platinum Series Engine TBO 2200, SPOH 1556,7 Hartzell 3-Blade Composite Propeller, TKS Known Ice Protection System (FIKI), Cirrus Airframe Parachute System (CAPS), Complete Logbooks Complete Logbooks Always Hangared Empty Weight 2,520 lbs CAPS Repack due October 2024 Previously US Registered (Easy i...
...more
.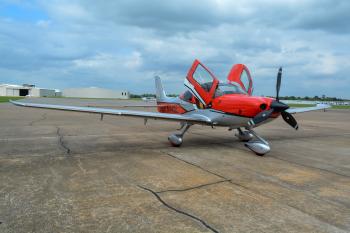 Cirrus SR22T G6 - Fully Loaded! Perspective + Avionics, GTS with FIKI, A/C, and Global Connect Cirrus Service Center Maintained Since Delivery, Complete Logs Spinner To Tail Warranty Through 4/30/2020 Airframe: 455 HOBBS Engines: Continental TSN: 373 Spinner To Tail Warranty Through 4/30/2020 Props: Hartzell TSN: 373 3-Blade, Composite Propeller...
...more
.
TX, US
$805,000 Whole or 1/4 Share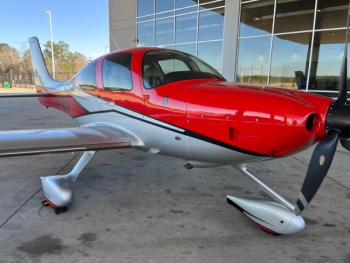 N812EA is a gorgeous and fully loaded G6 with all GTS options! Fresh annual completed in December 2022. New engine installed in October 2022. This airplane is truly the best value for money in the current market. Airframe: Total Time: 1,900 Certified for Flight in Known Icing (FIKI) Engines: TSIO-550-K, 315 HP Turbocharged 400 hours TTSN (Flight) TBO at 2,200 hours (Flight) Props: H...
...more
.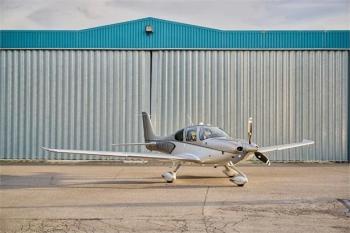 A like-new fully loaded SR22T with all maintenance covered by Cirrus CMX until 30/04/2024. This beautiful aircraft still has that new airplane smell but with all the new airplane wrinkles ironed out. Delivery to the USA is included with the sale. Don't miss out! Transition Training is included in the purchase of this aircraft through Cirrus Embark Program. Low rates and flexible term fina...
...more
.