Dassault Falcon aircraft for sale
---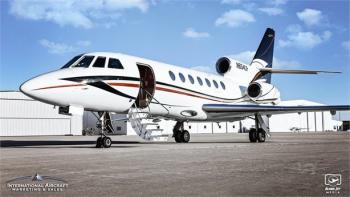 Beautiful, turn-key aircraft! All maintenance current and ready to go as soon as the engine gets done with its MPI. Seller is ready to upgrade! Call me anytime on my cell - Brian Bartunek (407)748-0288. Airframe: Total Time: 13,184 Total Landings: 8,182 Engines: Time: 12678/12594/12594 Cycles: 7913/8059/7830 SMPI: 854/0/311 SCZI: 2214/1493/311 APU: Time: 5570...
...more
.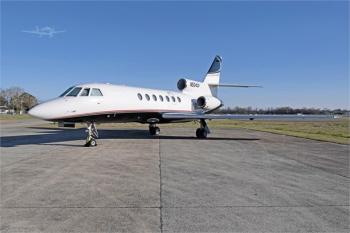 1982 Falcon 50-4. 11567 AFTT. Collins ProLine 21 Flight Deck. Honeywell -4 Engine Mod. 50EX Style Interior. ATG-4000 WiFi. Part 135 Compliant. Contact us for more information. Airframe: Total Time: 11,567.7 Total Landings: 7,820 Engines: HONEYWELL TFE731-4-1C Time: 11033/11564/11564 Cycles: 7142/7820/7820 APU: Time: 12738 MSP Gold ...
...more
.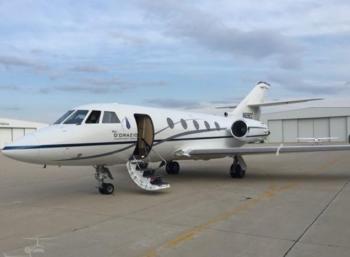 7200 Total time 2500 hours remaining on both engines 5 Tube EFIS,, ADSB, RVSM Don't miss the chance to own this aircraft. Click
here for more details.
.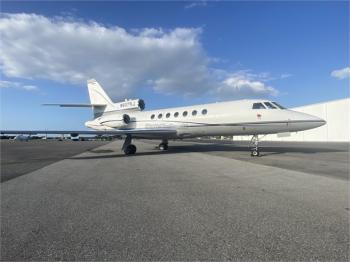 1990 Falcon 50 with Collin Proline 21 --- 50% Factional Ownership Opportunity ONLY. -- Aircraft is Managed and Professionally Flown. Airframe: Total Time: 7,232 Scott MacDonald Aircraft Sales has been engaged by the Owner to locate 50% partner for the Aircraft which is based in Stuart, FL. The Aircraft is crewed and managed by Legacy Aviation in Stuart FL. The Aircraft is well maintaine...
...more
.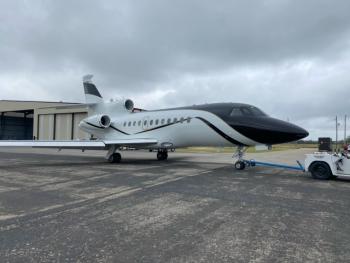 Fresh 12M/800hr, 36M/2400hr, 12M, 24M, 36M, 1C and 2C Inspections c/w 03/22, New Interior Seating and Flooring 2022, New Paint Scheduled 2022 "Buyers choice of Scheme", MSP, Full Worldwide Capabilities with FANS 1A and CPDLC! Dual Bathroom Setup. Based in Austin, Texas. Call James Perkins at for more details. Airframe: Total Time: 9,826 Total Landings: 3,980 Engines: HONEYWELL TFE731-60-1...
...more
.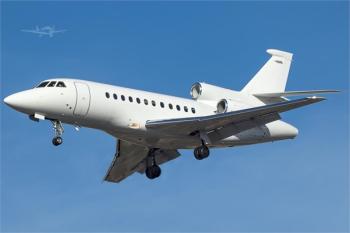 N Registered and Ready to Deliver Premium PPI Complete – Nov 2022 Excellent Pedigree Owner Since New Program Enrolled Airframe: Total Time: 14,947 Total Landings: 11,105 Engines: HONEYWELL TFE731-60-1C Time 1/2/3: 8589/13697/11926 Cycles 1/2/3: 5932/10095/8594 Time Before MPI 1/2/3: 1911/-/- Time Before CZI 1/2/3: 5411/303/2074 APU: MSP Gold GTCP36-150 (F) Serial Number P-...
...more
.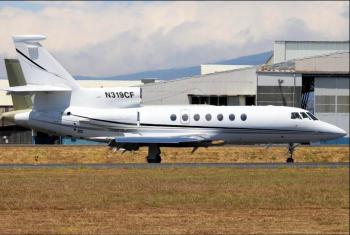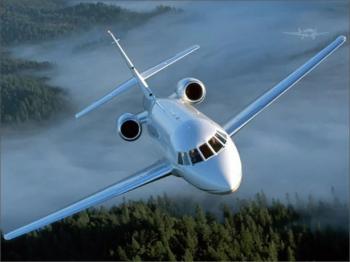 Based in Europe EASA Falcon 2000 10 passenger configuration On programs EST. AFTT 6000 hours Airframe: Total Time: 6,000 Engines: CSP Gold Time: 6000/6000 APU: MSP Gold...
...more
.
Perfect Year End Closing Opportunity Take advantage of a Completed PPI @DAS Stuart FL 10/17/2022 Fresh 12 Month & 36 Month Inspections (October 2022) Low Total Time – 2,605 Hours Program Enrolled (Engines | APU) Fourteen (14) Passenger Configuration ADS-B Out | FANS 1/A | CPDLC Interior Refurbished – 2018 Airframe: Total Time: 2,600 Total Landings: 997 Engines: Time: 2605/2441/...
...more
.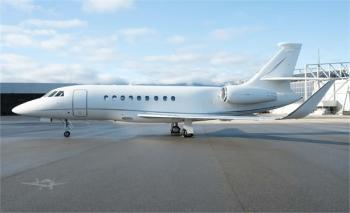 This aircraft is being jointly offered by InfinteJet and Guardian Jet. For inquiries in the Americas please contact Guardian Jet. For inquiries from elsewhere in the globe please contact InfiniteJet (+33 14 70 10 224). • EASy II 4th Certif., EASA EU-OPS1 Subparts K&L compliant • Engines & APU enrolled into Gold programs • Luxurious 9-seater, Satcom & WIFI • One meticulous owner sin...
...more
.