---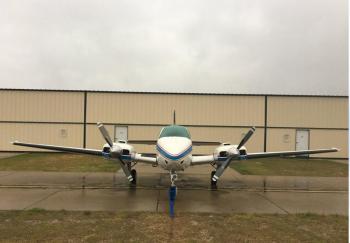 1979 Beechcraft Baron 58 TH 1073 ACTT 2228 Hobbs 1223 Annual completed 06-01-2020 L/R engine Continental IO-520-CB L/R TT 2228 L/R SMOH 801 L/R Prop Hartzell BHC-J2YF-2CUF L/R TT unknown L/R SMOH 406 Sale price $135,000 as is OR $185,000 with overhauled engines & props...
...more
.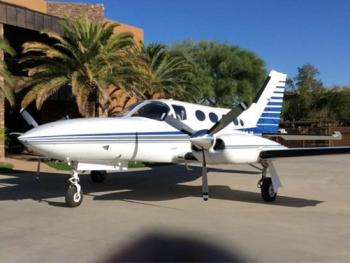 New GLASS PANEL! Please visit our website for more photos and a comprehensive list of everything nuts-guts & feathers! ...
...more
.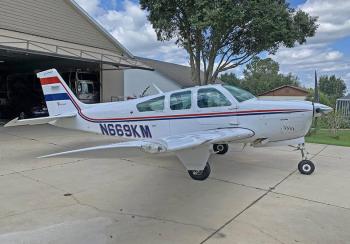 1978 F33C Beechcraft Bonanza Airframe: 6,837 Hours TT Since New 837 hours since major airframe overhaul by KLM Flight School Engines: Continental IO-520-BB 318 SFRM Props: 548 hours SMOH ...
...more
.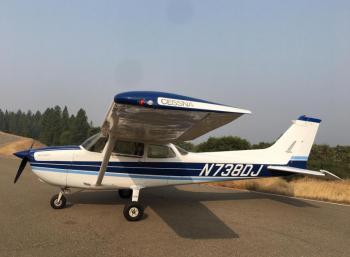 Airframe Time: 2019 Hours Total Time Engine Time: 144 Hours SMOH on 0-320 D2J (2018) (Same engine as 172P, 1981 to 1986. NOT the H2AD-320 that was originally in a 1978) Propeller Time: 144 Hours SPOH on fixed pitch two blade prop Annual Due: September 2021 Useful Load: 972 Lbs. (Penn Yann 100 Lbs GW increase)...
...more
.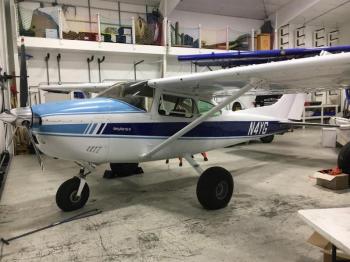 Airframe Time: 3500 Hours Total Time Engine Time: 907 Hours SFREM on IO-520D (300 HP) 1700 hour TBO. Air Plains STC Propeller Time: 206 Hours SNEW on McCauley 86 inch three blade Annual Due: May 2021 Useful Load: 972 Lbs (Eligible for 150 Lb GW Increase "Fresh Pick" STC)...
...more
. HERE IS A RILEY P337 WITH LOW TIME MOTORS. JUST COMING ON THE MARKET AND WILL BE SOLD WITH A FRESH ANNUAL. 3020 Total Time Since New 450 SFREM Both Engines with VAR Cranks 225 SOH Both Props Fresh Extensive Annual to be signed off in December or January All Logs Since Riley Conversion Minor Gear Up Early in it's Life...
...more
.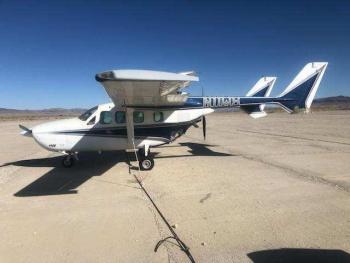 Total Time: 3,990.09 hours Flight Rules: IFR Number of seats: 4 Damage History: No known damage history, researched on aviation data base. Engine: Lycoming IO-360-A2B Power: 200 Horse power Engine hours: 510.09 hours SMOH Propeller: McCauley, 1B235/BFA7762 Two blade propeller Propeller hours: 1,002.18 hours SMOH Complete logs: Yes Hangared: Yes...
...more
.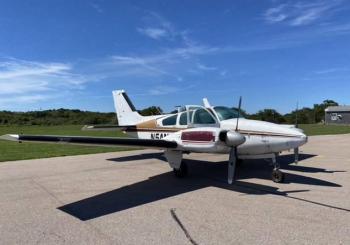 Airframe: TTAF: 10,300 Engines: Continental IO-470-L, 260 HP, 1500 TBO LE: 685 SMOH, John Jewell OH 2005, Millenium Cylinders RE: 1200 SNEW, Continental Factory Rebuilt 1995, Continental Cylinders, Top OH (replaced 5 cylinders) 2003 GAMI Fuel Injectors on both engines Airwolf remote oil filters Props: 1160/1160 Hours since Propeller Overhaul McCauley 2-blade...
...more
.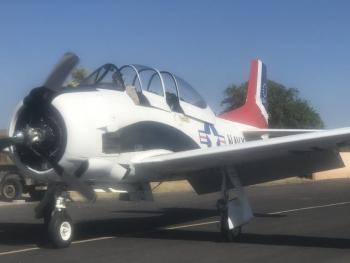 Airframe: TTAF: 14,289 Engines: Curtiss-Wright R-1820-86B 144 Hours SMOH Fresh Condition Inspection by Goshawk Aviation (KCGZ) 10/22/2020 Props: Hamilton Standard 43D50 Prop AD due October 2021 (every five years) ...
...more
.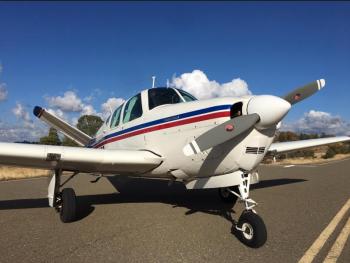 Airframe Time: 5320 Hours Total Time Engine Time: 357 Hours SMOH Continental E-225-11 (225HP) Eagle Engines Reman (2007) Propeller Time: 5 Hours SPOH on McCauley two blade (Hydraulic not electric) Annual Due: June 2021 Useful Load: 912 Lbs...
...more
.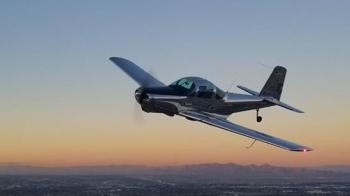 Airframe: TTAF: 3,195 Engines: 520 SMOH Don't miss the chance to own this aircraft. Click
here for more details.
.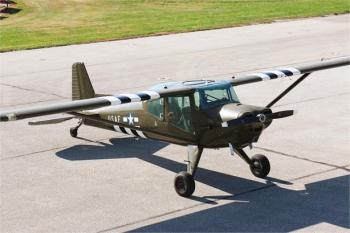 Extensive Fresh Annual!! Engine "Top" Overhauled with New Millennium Cylinders, New Exhaust, New Baffles, New Scatt Tubing, Corrosion X Treatment, and Touch-Up Paint. All the great modifications and improvements: Alaskan Bush Tailwheel, Sky-Tec Starter, New Metal Prop, 50 Amp Generator. This Warbird is loved at every Fly-in event that it attends!! Airframe: Total Time: 4,739 Engines: Eng...
...more
.